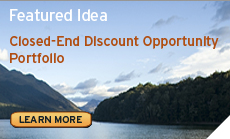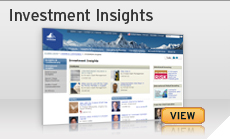 More Information
For more information on Invesco Unit Trusts, call your Financial Advisor.
The portfolio seeks to provide above-average capital appreciation by investing in a portfolio that consists of exchange-traded funds ("ETFs") and closed-end investment companies (known as "closed-end funds"). The funds invest in domestic and foreign stocks, fixed income securities, commodities, Treasury Inflation-Protected Securities ("TIPS"), master limited partnerships ("MLPs") and real estate investment trusts ("REITs").
| | |
| --- | --- |
| Offer Price: | $8.69530 |
| WRAP Price: | $8.45530 |
| Bid Price: | $8.47700 |
| Liquidation Price: | $8.39530 |
Deposit Date
May 06, 2013
Scheduled Primary Offering Period
May 06, 2013 - Aug 02, 2013
Symbol
HEDG0009
NASDAQ Symbol
INFLHX
Term of Trust
24 months
Termination Date
May 04, 2015
Tax Status
Regulated Investment Company
Public Offering Price


(End of deposit date)

$10.00000
Maximum Sales Charge
3.95%
Sales Charge Schedule
View Regular
Sales Charge Volume Discount
View Regular
Est. Net Annual Income1
$0.504110
Initial Payable Date2
Jun 25, 2013
Initial Record Date2
Jun 10, 2013
Re-Investment Options
Reinvest, Cash, Wrap Reinvest, Wrap Cash
Estimated Frequency of Offering
3 months
CUSIPs
Regular CUSIP
Wrap Fee
Cash CUSIP
46133N466
46133N482
Re-invest CUSIP
46133N474
46133N490
Investors in fee-based accounts will not be assessed the initial or deferred sales charges for eligible fee-based purchases and must purchase units with a Wrap Fee CUSIP.
There is no assurance that a unit investment trust will achieve its investment objective. An investment in this unit investment trust is subject to market risk, which is the possibility that the market values of securities owned by the trust will decline and that the value of trust units may therefore be less than what you paid for them. This trust is unmanaged. Accordingly, you can lose money investing in this trust.

An issuer may be unwilling or unable to declare dividends in the future, or may reduce the level of dividends declared. This may result in a reduction in the value of the units.

Investing in foreign securities involves certain risks not typically associated with investing solely in the United States. This may magnify volatility due to changes in foreign exchange rates, the political and economic uncertainties in foreign countries, and the potential lack of liquidity, government supervision and regulation.

The actual trust portfolio may be concentrated in certain market sectors/industries. To the extent the actual trust does so, it is more susceptible to economic, political, regulatory and other occurrences influencing those sectors/industries.

The value of the fixed income securities in certain of the ETFs and closed-end funds will generally fall if interest rates, in general, rise. No one can predict whether interest rates will rise or fall in the future. A security issuer may be unable to make interest and/or principal payments in the future. This may reduce the level of dividends certain of the ETFs and closed-end funds pay which would reduce your income and cause the value of the units to fall. The portfolio invests in shares of ETFs and closed-end funds. In particular, shares of ETFs may, and closed-end funds frequently, tend to trade at a discount from their net asset value and shares of all funds are subject to risks related to factors such as management's ability to achieve a fund's objective, market conditions affecting a fund's investments and use of leverage. In addition, there is the risk that the market price of an ETF's shares may trade at a discount from its net asset value, an active secondary market may not develop or be maintained, or trading may be halted by the exchange on which they trade, which may impact the portfolio's ability to sell the ETF shares. The portfolio and the underlying funds have management and operating expenses. You will bear not only your share of the portfolio's expenses, but also the expenses of the underlying funds. By investing in other funds, the portfolio incurs greater expenses than you would incur if you invested directly in the funds.

Certain ETFs and closed-end funds in the portfolio invest in securities in emerging markets. Investing in emerging markets entails the risk that news and events unique to a country or region will affect those markets and their issuers. Countries with emerging markets may have relatively unstable governments, may present the risks of nationalization of businesses, restrictions on foreign ownership and prohibitions on the repatriation of assets.

Certain ETFs and closed-end funds in the portfolio invest in corporate bonds. The financial markets, including those for corporate bonds, have recently experienced periods of extreme illiquidity and volatility. Due to these significant difficulties in the financial markets, there can be substantial uncertainty in assessing the value of an issuer's assets or the extent of its obligations. For these or other reasons, the ratings of the bonds in certain ETFs and closed-end funds may not accurately reflect the current financial condition or prospects of the issuer of the bond.

Certain funds in the Portfolio invest in MLPs. Most MLPs operate in the energy, natural resources or real estate sectors and are subject to the risks generally applicable to companies in those sectors, including commodity pricing risk, supply and demand risk, depletion risk and exploration risk. MLPs are also subject the risk that U.S. taxing authorities could challenge the tax treatment of MLPs for federal income tax purposes which could have a negative impact on the after-tax income available for distribution by the MLPs and/or the value of the Portfolio's investments.

Certain funds in the portfolio invest in REITs. REITs may appreciate or depreciate in value, or pay dividends depending upon global and local economic conditions, changes in interest rates and the strength or weakness of the real estate market.

Certain of the securities held by ETFs and closed-end funds in the portfolio are stocks of small capitalization companies. These stocks are often more volatile and have lower trading volumes than stocks of larger companies. Small capitalization companies may have limited products or financial resources, management inexperience and less publicly available information.

Certain ETFs and closed-end funds in the portfolio may invest in securities rated below investment grade and considered to be "junk" securities. These securities are considered to be speculative and are subject to greater market and credit risks. Accordingly, the risk of default is higher with investment grade securities. In addition, these securities may be more sensitive to interest rate changes and may be more likely to make early returns of principal.

Investing in commodities entails significant risks. Commodity prices may be affected by a variety of factors at any time, including but not limited to, (i) changes in supply and demand relationships, (ii) governmental programs and policies, (iii) national and international political and economic events, war and terrorist attacks, (iv) changes in interest and exchanges rate, (v) trading activities in commodities and related contracts, (vi) pestilence, technological change and weather, and (vii) the price volatility of a commodity. In addition, the commodities markets are subject to temporary distortions or other disruptions due to various factors, including lack of liquidity, participation of speculators and government intervention.

Treasury Inflation Protection Securities' (TIPS) coupon payments and underlying principal are automatically increased to compensate for inflation by tracking the consumer price index (CPI). While the real rate of return is guaranteed, TIPS tend to offer a low return. Because the return of TIPS is linked to inflation, TIPS may significantly underperform versus conventional U.S. Treasuries in times of low inflation.