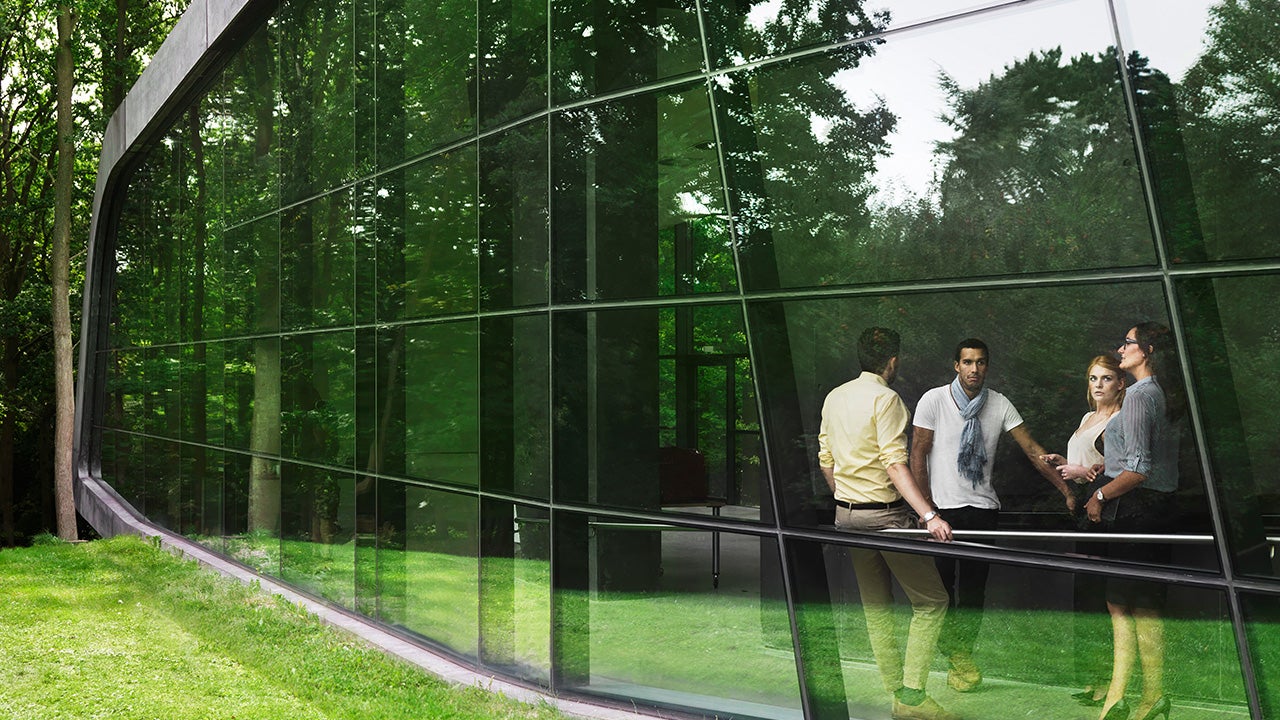 Environmental, Social and Governance (ESG) Approach
"We believe that investing responsibly by incorporating sound environmental, social and governance (ESG) practices into activities across our firm can positively impact the value we provide to clients as well as the value we deliver to shareholders."

- Marty Flanagan, President and CEO
Invesco is committed to adopting and implementing responsible investment principles in a manner that is consistent with our fiduciary responsibilities to clients. Invesco supports the Principles for Responsible Investment (PRI) and recognizes the importance of considering environmental, social and governance (ESG) issues as part of a robust investment process.
In June 2013, Invesco became a signatory of the UNPRI (United Nations Principles for Responsible Investment). The PRI is the largest and leading global responsible investment network of investment managers and asset owners in the industry. Invesco joins several other peer organizations in our support of the PRI initiative and material ESG topics.
The PRI is based on six key principles that serve as a foundational framework for large diversified investment managers to establish a well-articulated and supportive approach to ESG issues.
As part of our commitment to these Principles for Responsible investment:
We will incorporate ESG issues into investment analysis and decision-making processes.
We will be active owners and incorporate ESG issues into our ownership policies and practices.
We will seek appropriate disclosure on ESG issues by the entities in which we invest.
We will promote acceptance and implementation of the Principles within the investment industry.
We will work together to enhance our effectiveness in implementing the Principles.
We will each report on our activities and progress toward implementing the Principles.
Capabilities1
US$66.6bn AUM in ESG integrative approaches/responsible investment in 9 investment centres across 15 investment teams.
Negative/exclusionary screening, sector/values-based exclusion, positive/best-in-class screening, thematic investing, and full ESG integration.
Invesco's controversial weapons policy covers an additional US$149bn.²
Resources1
9 Responsible Investment staff across three regions with 14 years' average experience.
Works in close coordination with the 9 member Global Proxy Services team.
Local governance support staff of 16.
A dedicated IT team of 3 members support the Invesco proxy portal.
Research
Invesco leverages multiple ESG vendors: ISS, GL, IVIS, Ethix, Vigeo Eiris, Morningstar, Nikko Research Centre, MSCI and Sustainalytics.1
Providing deep ESG research: governance services, proxy research, business involvement screening, controversial weapons research, engagement services, carbon metrics, fund ratings, ESG research and ratings.
Investment stewardship
Signatory to the PRI, UK Stewardship Code and Japan Stewardship Code.
A+ rated by PRI in 2017 for Strategy & Governance, including a 43% increase in PRI assessment score from 2015.
Invesco Perpetual assessed Tier 1 by FRC since 2016.
Identified as an ESG Leader among brokers and asset managers in North America.3
Active ownership
Invesco has a deep engagement practice and active ownership platform.
Invesco Quantitative Strategies leverages Vigeo Eiris, an ESG leader, for targeted engagement, letter writing, and screening.
Involvement in industry organisations:
– Company Reporting and Auditing Group
– Financial Reporting Council, AQR Committee
Proxy voting4
Deep conviction, investor-led and investordriven with 24/6 coverage globally.
Patented, proprietary Proxy Voting Platform.
Voted 99.6% of 18,000 meetings, 80,000 ballots, and 210,000 proposals in 72 unique markets.
An active approach to passive & index strategies.
ESG Excellence
In 2017, Invesco Real Estate has six strategies rated as "Green Star" with
three of the strategies ranked 1st in their respective peer groups.
Finalist for CIO's inaugural Industry Innovation Award for ESG in 2017.
40% of Invesco's funds rated by Morningstar have a sustainability rating of "High" or "Above Average".5
Thought leadership
Development of white papers and pieces promoting responsible investment:
– Lost in Translation: In Search of Authenticity in ESG Integration
Participation in industry organisations:
– PRI ESG Advisory Committee, PRI SDG Working Group for Active Ownership
– UKSIF Board of Directors

Click here to understand more about Invesco's ESG approach.
Click here to see our industry recognition.
Click here to find out how Invesco is incorporating the UN's Sustainable Development Goals (SDG) into the day to day practices.

1 As of 31 March 2018.
2 For further information regarding Invesco's Controversial Weapons Policy please go to invescomanagementcompany.lu.
3 Ranked 3rd among 20 brokers and asset managers in North America with top 4 considered ESG leaders.
4 Voting from 1 July 2016 to 30 June 2017.
5 317 of 790 as of 31 March 2018.