Insight
China embarks on Digital Silk Road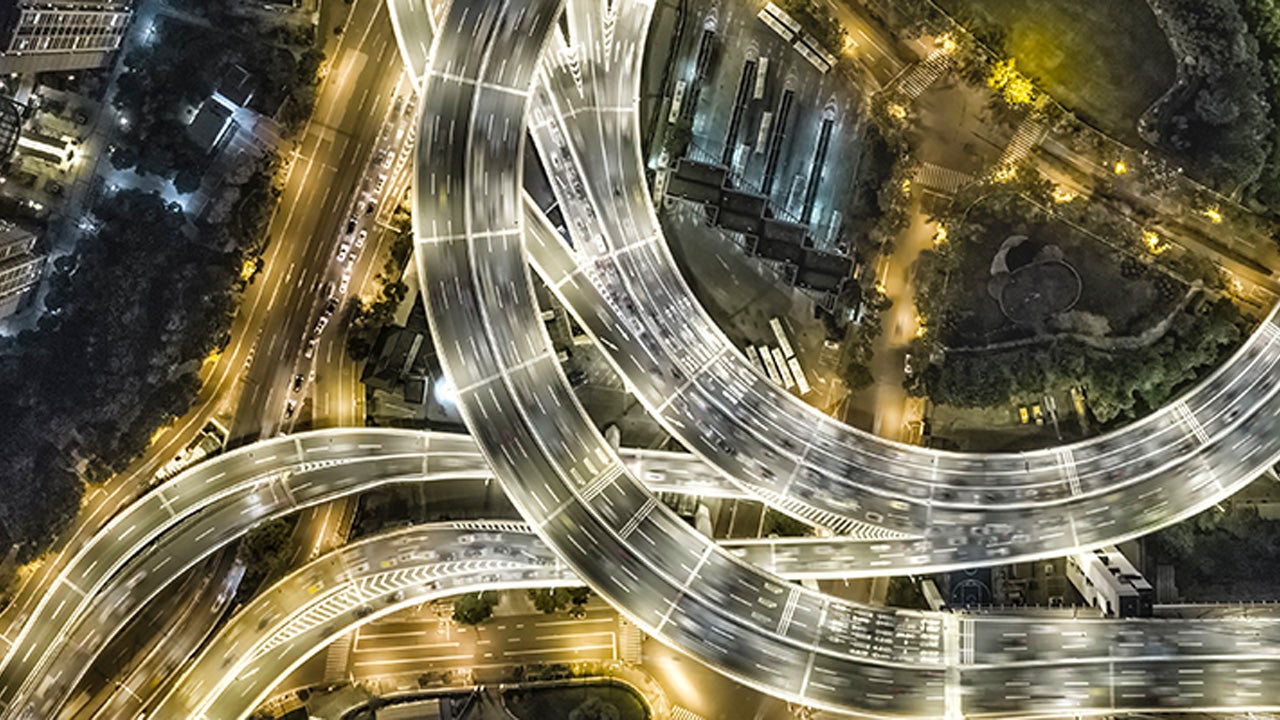 Key takeaways
Africa's importance
1
Africa has become an important trading partner and recipient of investment flows under China's Belt and Road Initiative (BRI).
Digital infrastructure
2
Chinese investment in Africa's digital infrastructure, especially in Sub-Saharan Africa, presents potential investment opportunities, in our view.
Technology upgrade
3
We believe Africa's technology upgrade is most likely to benefit its telecom sector, especially mobile network operators and telecommunication tower companies.
Invesco Fixed Income takes a look at how Chinese investment in Africa's digital infrastructure presents potential opportunities.
In September 2018, China's BRI marked its fifth birthday. The BRI seeks to forge new trade and investment ties across Europe, Asia, Africa, the Middle East and Latin America and is becoming increasingly relevant to China as it navigates its trade and investment relationship with the US.
BRI basics
The BRI is a comprehensive strategy to improve regional connectivity and foster infrastructure development and economic growth across multiple regions, with a focus on Africa, and especially Sub-Saharan Africa.
Alongside traditional infrastructure investment, investment in Africa's digital infrastructure is becoming increasingly important as part of the "Digital Silk Road."––The Digital Silk Road promises many potential benefits but it may spark political debate about the strategic risks posed by potential Chinese access to confidential information.
China's investment in the Digital Silk Road combined with Africa's young demographics, presents potentially attractive opportunities to telecom operators and telecommunication tower companies operating in Africa.
China's growing focus on Africa
The BRI divides the world into seven regions: Central and Southeast Europe, Central Asia, East Asia, South Asia, the Americas, the Middle East and North Africa and Sub-Saharan Africa.
Of these regions, China's relationship with Africa, especially Sub-Saharan Africa, has expanded rapidly via increased lending to the continent. Trade between China and Africa has also accelerated, rising sharply from USD11 billion in 2000 to USD170 billion in 2017.1 The relationship is governed by the China-Africa Co-operation Forum (FOCAC).
The BRI in Africa was reinforced at the September FOCAC meeting where Beijing pledged USD60 billion of concessional lending to the region. The FOCAC Beijing Action Plan (2019-2021) confirmed that Africa is an important partner in the BRI cooperation effort and pledged to leverage the strengths of the Forum and jointly build the BRI.
Within Africa, Sub-Saharan Africa has become an important trading partner for China. While the BRI initially focused on East Africa (Kenya, Ethiopia and South Africa), trans-regional infrastructure development has become an emerging theme. At the September FOCAC meeting, several other African countries signed cooperation agreements including Mozambique, Zambia, Ghana, Cameroon and Nigeria.
From a demographic perspective, Africa offers significant growth opportunities as it undergoes the world's most rapid urbanization.2 The United Nations predicts that between 2018 and 2035, the world's 10 fastest growing cities will be in Africa.3 As African cities and national economies grow, populations are expected to grow with them, leading to increased demand for goods and services, including rising demand for mobile and digital services.
Digital Silk Road takes China in a new direction
China's investments in Africa to-date have been primarily in traditional infrastructure projects such as major railways, including the Standard Gauge Railway in Kenya and the electric railway connecting Djibouti and Ethiopia. But China is increasingly focused on the development of digital infrastructure. The "Digital Silk Road" represents China's vision of global internet expansion via improved telecom infrastructure, the promotion of internet services, cross border e-commerce and trade. The Digital Silk Road was recently launched to support the development of a 150,000 kilometer optical cable network, international trunk passageways, mobile structures and e-commerce links designed to build an African "information highway."4 Nearly 50 such planned investments are expected to amount to over USD70 billion.5
Possible political implications
As a condition for investment in the Digital Silk Road, China has required the exclusive use of Chinese suppliers. This requirement has prompted concerns, not only from BRI recipient countries, but also from the US and other interested countries. The Digital Silk Road would entail the transport of vast amounts of personnel, government and financial data which could be potentially shared with the Chinese government. Due to this potential strategic risk, the US is seeking to exclude 5G equipment manufactured by Chinese companies in the rollout of the next generation of mobile networking technologies in the US and Europe and some European countries have indicated that they may halt further Chinese digital investment. In addition, some BRI recipient nations are raising concerns that the terms of some deals are skewed towards benefiting China, while recipient countries bear the brunt of the risks. Such developments may spark diplomatic discussions going forward.
Potential opportunity for African telecom sector
In our view, the combination of Sub-Saharan Africa's young population, its fast-growing cities and development of digital technology presents potentially attractive investment opportunities in the African telecom sector. While mobile technology remains underpenetrated in Sub-Saharan Africa, internet adoption continues to grow rapidly, driven by an uptake in mobile internet subscriptions. The outlook is improved by the prospect of nearly 300 million people expected to be online by 2025.6 The industry association, Groupe Spéciale Mobile Association (GSMA), estimates that overall subscriber penetration in Sub-Saharan Africa stands at 44% of the total population, well below the global average of 66%, but is forecast to reach 50% by the end of 2023 and 52% by the end of 2025.7
In addition to incremental users, we expect Sub-Saharan Africa to experience an upgrade in technology. Over the next six years, GSMA expects to see the migration to 3G from the current 2G network. According to GSMA, 77% of Sub-Saharan Africa mobile connections were based on 2G in 2015, 22% on 3G and 1% on 4G.8 5G will not likely be introduced in Sub-Saharan Africa until 2021. GSMA predicts that by 2025, 2G connections will likely fall to 13%, 3G will likely reach 61%, 4G will likely reach 23% and 5G will likely comprise 3% of mobile connections.9
Potential industry winners
The sectors that stand to benefit the most from Africa's telecom and technology upgrade, in our view, include mobile network operators and their suppliers, such as telecommunication tower companies. As market penetration increases, we expect increased demand for towers to meet rising demand for internet coverage. These key telecom sectors are likely to benefit from increased penetration rates as well as technological upgrades.
The markets listed below present potentially attractive growth opportunities, in our view, given current low levels of penetration.
Case study: Nigeria

Nigeria is the most populous country in Africa with 181 million people.10 At the end of 2015, the country housed 28,391 telecommunication towers, based on publicly available data.11 According to "The Hardiman Report" prepared by boutique consultancy, Hardiman Telecommunications, mobile network operators anticipate increased demand for voice and data services.12 Indeed, network operators have begun rolling out new networks and deploying technology updates, such as 4G/LTE, which will likely require additional telecommunication towers. Hardiman Telecommunications forecasts that Nigeria is likely to experience compound annual growth of 7.7% in tower construction between 2015 and 2020, bringing the total number of towers from 28,391 in 2015 to 41,150 by 2020, implying an average increase of some 2,500 towers per year.13
Conclusion
Five years after the launch of China's BRI, it continues to grow in importance, especially as China's trade relationship with the US evolves. Under the BRI, we expect the relationship between China and Africa to strengthen as China expands its investment in the region, especially in Sub-Saharan Africa. While investment continues in traditional infrastructure, Chinese investment in digital infrastructure via the Digital Silk Road will likely be an important theme going forward. Given the under-penetration of mobile technology in Africa and the region's attractive demographics, we believe telecom operators and tower companies stand to benefit significantly from this initiative, although not without some political debate.
Investment risks
The value of investments and any income will fluctuate (this may partly be the result of exchange rate fluctuations) and investors may not get back the full amount invested.
Adrian Garcia is Senior Credit Analyst at Invesco Fixed Income.
1 Source: "Belt and Road – Making its presence felt," Standard Chartered, October 2019.
2 Source: "African cities surge to top global growth league," Financial Times. September 2018.
4 Source: "BRI report card: deeper linkages, greater caution," Moody's Investor Service. January 2019.
5 Source: "China's Digital Silk Road is looking more like and Iron Curtain," Bloomberg, L.P., January 2019.
6 Source: "The Mobile Economy: Sub-Saharan Africa 2018," GSMA, 2018.
7 Source: "The Mobile Economy: Sub-Saharan Africa 2018," GSMA, 2018.
8 Source: "The Mobile Economy: Sub-Saharan Africa 2018," GSMA, 2018.
9 Source: "The Mobile Economy: Sub-Saharan Africa 2018," GSMA, 2018.
10 Source: United Nations, 2018.
11 Source: IHSLD Offering Memorandum, September 2016.
12 Source: Hardiman Report, 2016.