MARKET VIEWS
How are Asian companies mitigating the impact of COVID-19?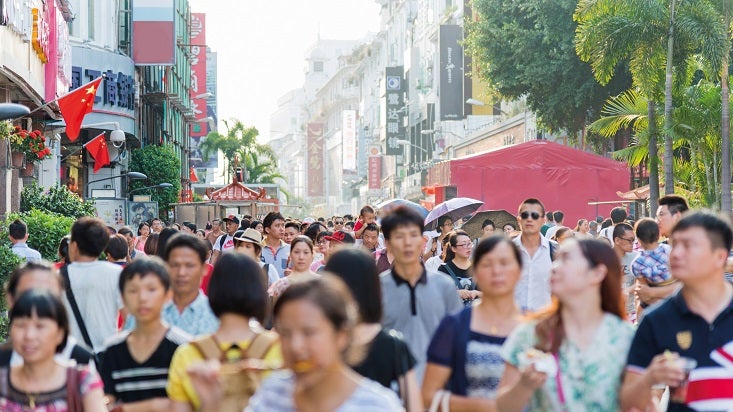 The outbreak of COVID-19 is an unexpected event that has swept the world and brought about significant disruptions. The severity of the pandemic means that companies from nearly every part of the economy are affected and facing an unprecedented period of uncertainty ahead of them. In this piece, Mike Shiao would like to explore what Asian companies have been doing to manage their operations to mitigate the business and human impacts, and why we believe they might be doing relatively well. 
Limit disruptions by maintaining a safe working environment 

Ensuring the wellness of employees and customers has emerged as the most effective strategic responses recognized by companies as COVID-19 is first and foremost a healthcare crisis. A safe working environment sets the foundation for business resumption and continuity. In many Asian countries, this has been handled well thanks to experience with managing epidemics (e.g. SARS in 2003). Strict control protocols are widely adopted including temperature check, contact history reporting and distancing measures. 
Capitalize on the digital trend 

COVID-19 is accelerating the digital trend that is shaping up many Asian economies. In China, for instance, demand for online products and services surged during the most acute period of COVID-19 as people were advised to stay at home, leading to a substantial increase in online retail penetration (28.2% in 1Q20 vs. 23.0% in 1Q19)1.
We see companies act fast to capitalize on this opportunity. Chinese e-commerce platforms launched a new shopping festival called Double Five on May 5 during which billions of RMB in the form of online coupons and discounts were distributed. They also teamed up with offline retailers. Even cars, including luxury brands such as Cadillac, were introduced on some platform for sale.

Time to be creative 

There are opportunities in every crisis, and COVID-19 is not an exception. We are pleasantly surprised by the creativity of many Asian companies. We see contactless delivery is invented and we understand there are utilization of robots for delivery in some of the most infected areas. In the real estate sector, agents are developing virtual reality showroom to facility property viewing. 
Some are making strides into new arenas. For example, Chinese e-commerce platforms, leveraging their user base and earlier investments into healthcare, are ramping up online consultation services and providing reservations for testing. It was reported that monthly consultations have grown tenfold at one platform since the outbreak of COVID-192. In another case, Chinese internet giant Tencent made Tencent meeting, an international version of its cloud-based video conferencing tool, to be used free in more than 100 countries to capture market share. These examples are only a small part of what companies are doing to position themselves for a post-COVID world.

Strengthen the foundation 

Asian companies, particularly those with financial strength, are devoting resources to help nurture their ecosystems. We believe this is a crucial step to maintain the viability of their industries. In the e-commerce sector, comprehensive measures have been taken by dominant players to help merchants on their platforms to stay financially healthy, including reduction or waiver of platform usage fees, provision of low interest loans and cut in logistics costs. 
Utilize favourable macro policies 

As the real economy is shut down due to the wide lockdowns, corporate cash flows are under significant pressure. From a macro level, central banks across countries have cut policy rates to lower funding costs and ensure ample liquidity. Fiscal policies were undertaken as well in the form of tax cuts and wage subsidies among others. Many companies have planned to utilize these favourable macro policies to relieve financial burdens.
1 Source: National Bureau of Statistics, Morgan Stanley Research. As of April 2020.
2 Source: Economist. As of March 5th, 2020.