MARKET VIEWS
Staying the course in China A shares amid global uncertainty – Part 1: Market performance, pandemic responses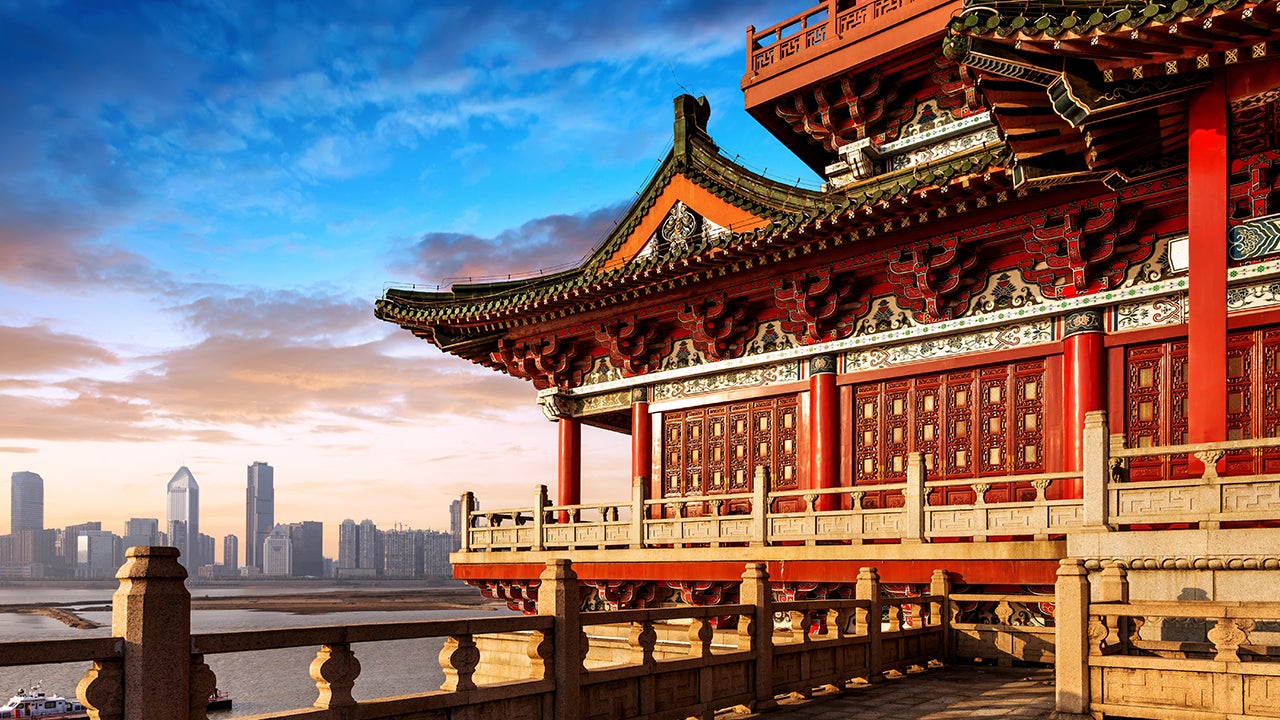 A five-part series on what four Invesco experts think about how the current pandemic is affecting Chinese onshore equities and the economy through macroeconomic, fundamental-based and factor-based analyses.
As the novel coronavirus Covid-19 outbreak escalates in many parts of the world, causing market volatility and economic uncertainty, China has been seeing new infection cases fall significantly along with a gradual return to normalized economic activity. The country looks set to emerge as the first major economy to recover from the Covid-19 crisis. 
Against this backdrop, what has been driving the recent performance of Chinese onshore equities? How has the outlook for China A shares and China's economy changed amid the turmoil in global markets?
Invesco's Chin Ping Chia, Managing Director, Head of China A Investments, recently chaired a panel discussion with fellow experts exploring these issues through macroeconomic, fundamental-based and factor-based analyses. Titled "Staying the course: Outlook for China A Shares amid global uncertainty", the wide-ranging discussion was broadcast online in mid April. We present a summarized, edited version of the discussion, split into five parts.
In this section, the experts – Global Market Strategist (APAC ex-Japan) David Chao, Senior Portfolio Manager for China A Investments Chris Liu, and Senior Portfolio Manager for China A Quant Andrew Tong –  analyze how the markets have reacted so far and share their views on the responses China has taken to combat the contagion. 
Chin Ping: Since the beginning of this year, China became the center of global attention with the rapid unfolding unraveling of the Covid-19 pandemic. It has led to China taking very decisive measures, including the total lockdown on many major cities, flights were cancelled, schools, offices and factories were shut, activities had come to a standstill. However, over the last few weeks we are hearing good news coming out of China, particularly as the infection curve has been coming down.
Against this backdrop, I'd like to first pass the floor over to David, who can give us an update in terms of where we are in the Covid-19 situation in China and what the post-COVID economic recovery has looked like. 
David: China's medical reports suggest that the virus was contained in Hubei and spared the rest of China, yet was able to be spread worldwide. There may be two explanations for this: COVID started to spread around the world much earlier than previously thought or there could be under-reporting of COVID infections and fatalities cases from China.
There continues to be speculation on whether the medical data from China can be trusted. I think that it's possible that the local authorities under-reported the fatalities and the infections but on the other hand, I think that the picture painted by recent statistics isn't far off from underlying trends. Recently we saw China's daily new cases of infection drop down to single and low double digits. There's robust social media usage in China, so it'll be hard for anyone to obfuscate any significant number of deaths or infection cases. It also can't be denied that China has flattened the new infections curve – and has allowed Wuhan to be removed from lockdown in early April. 
What I'm more concerned with now is the risk of second wave of infections and the rise of asymptomatic cases. It's inconceivable to continuously keep borders closed, so governments around the world need to take a cautious and adaptive strategy to remove travel restrictions in order to avoid a second wave of infections. 
In the short term, I expect China to be the only major economy to chalk up positive GDP growth this year, in the range of around 1% to 3%. This is, of course, significantly down from the 6% we predicted earlier. However this should compare to about -2% to -3% for global growth and an average -5% for advanced economies. For 2021, I expect China to see growth of about 9% compared to about 4% for advanced economies.
Already, we've seen the work return rate for Chinese industrial enterprises to be at about 90% to 95%, and while the PMI recently had its largest ever drop, it also had a spike in recovery to above 50. 
Now, that's encouraging because China was the first to experience the coronavirus and the first to start normalizing economic activities.
I think there are longer-term implications for China from the coronavirus. There are three areas I focus on. Firstly, it's the central government's belief of the political system. Perception of the government's has improved since it has been able to aggressively tackle the situation and flatten the curve.
Secondly, I see the speed up of technology advancement in China, which is part of the government's stimulus policy and it also plans to spend massively on digital infrastructure. 
Third, it's changing consumer behavior – we will continue to see consumers gravitate towards the digital economy – especially in e-commerce. 
Chin Ping: Thank you David. The virus certainly is causing a lot of pain to the economy and investors, but at the same time it's speeding up some trends in terms of technology utilization where China is at a very good position to take advantage of. 
Now let's turn over to Chris. You recently published an article explaining why China A shares outperformed relative to peers. Could you give us a summary of the key points?
Chris: There are a few reasons why the A-share market was more resilient than other major equity markets. China was the first to be hit by the virus in January, and stringent measures put in place were effective and China managed to flatten the curve. Now, the productivity resumption ratio recovered to about 85%.
Also, in Q4 last year, market participants were expecting to see more liquidity injected into the economy due to the slowdown. We know that the A-share market is very much driven by liquidity, so we've been seeing a strong market since.
Thirdly, during the Covid-19 outbreak, some of the star managers still managed to raise billions of dollars through new fund launches. All these gave the market support.
In addition, China's A-share market has very low correlation with overseas markets, especially developed ones, so it's been buffered from the swings and shocks we saw in global markets recently.
Chin Ping: Thank you Chris. And to Andrew, as a quant manager, what have you observed about the A share market with regards to fund flows, risks, factor behavior particularly before and after the crisis?
Andrew: One of the most striking things in the last few months is the flow in the A-share market driven by global investors. The Northbound Flow (flows into China through Hong Kong's Stock Connect scheme) in 2019 set a new record in gross volume and reached a new high in net cumulative holding by early this year (see figure below). The onset of the virus outbreak in China caused a drastic fall when it reopened on Feb 3, 2020 after the Lunar New Year holiday. However, it was also marked by a very strong northbound flow to the tune of RMB 18 billion –the second-largest single-day net flow in history. 
Flows have moderated somewhat amid the global stock selloff, but has rebounded again in recent weeks as the market rebound. There's healthy interest in the market. 
Turning to factors (see figure below). The value factor in China hasn't performed well, likewise in the US. But the dip in China's value factor hasn't been as steep in the US. Value normally is a risk-on trade especially when looking at Price-to-Book ratio. This is definitely not something that caught us off guard. Dividend Yield has also underperformed this year despite being a defensive style historically, perhaps due to the huge uncertainty around dividend payout under severe cashflow constraint. 
What has been a bright spot is the price momentum which has continued to outperform in China without a significant drawdown that we saw in the US market in March (see figure below). This is also consistent with momentum's behavior during bearish periods historically. Very interestingly, analyst sentiment in China has turned around in the middle of February as the pandemic spread flattened in china. As confirmed new cases decreased in China, we saw a rebound in analyst sentiment right up till the end of March. 
It'll be interesting to see how the performance of analyst sentiment is going to pan out because a lot of the consensus forecast on earnings are not factoring in the full impact from the fallout from global trade dwindling. This is something that is still not playing out fully, so I think we'll need to keep a look out for that. 
Chin Ping: Thank you Andrew. We've seen governments around the world coming up with massive stimulus packages. But in China it's been relatively modest. Could David let us have some analysis on China so far – are they the right policies? Will they work?
 
David: China has instituted multiple policies to combat the economic decline from the coronavirus. Many of these policies tend to be much targeted to the specific subsets of the economy. 
 
We get a lot of questions as to why there haven't been large stimulus measures similar to the US or EU. One thing that investors and market participants shouldn't expect is for a stimulus package to be massive like in 2008 or in 2015, or similar to other countries like what we saw in the US and Japan, which is in the range of 10% and 20% of GDP, respectively. 
Two reasons for this: first is that after 2.5 rounds of major fiscal stimulus since the Great Financial Crisis, every year on average in China, the deficit to GDP and its off-balance sheet financing amoutns to double digits. So the central government's balance sheet is somewhat constrained in its fiscal response.
The second reason: the party's focus in the past years has been on deleveraging to control the housing bubble. The consensus now is, if they allow pressures to build up in the economic system through "hot money" fiscal stimulus, it could cause a potential financial crisis and undermine the legitimacy of the party. Therefore, the political thinking about the fiscal deficit is: "What's appropriate?" So we're not going to see a massive fiscal stimulus package, although I'm pretty sure the government will announce another round of stimulus measures around the time of the delayed National People's Congress that could in total amount to around 3-5% of GDP – this is considerably less than the 12% of GDP stimulus the government took on during the GFC.
Next: "Part2: Strength of recovery"
Chin Ping Chia is Managing Director, Head of China A Investments and Chris Liu is Senior Portfolio Manager for China A Investments at Invesco.