MARKET VIEWS
Staying the course in China A shares amid global uncertainty – Part 2: Strength of recovery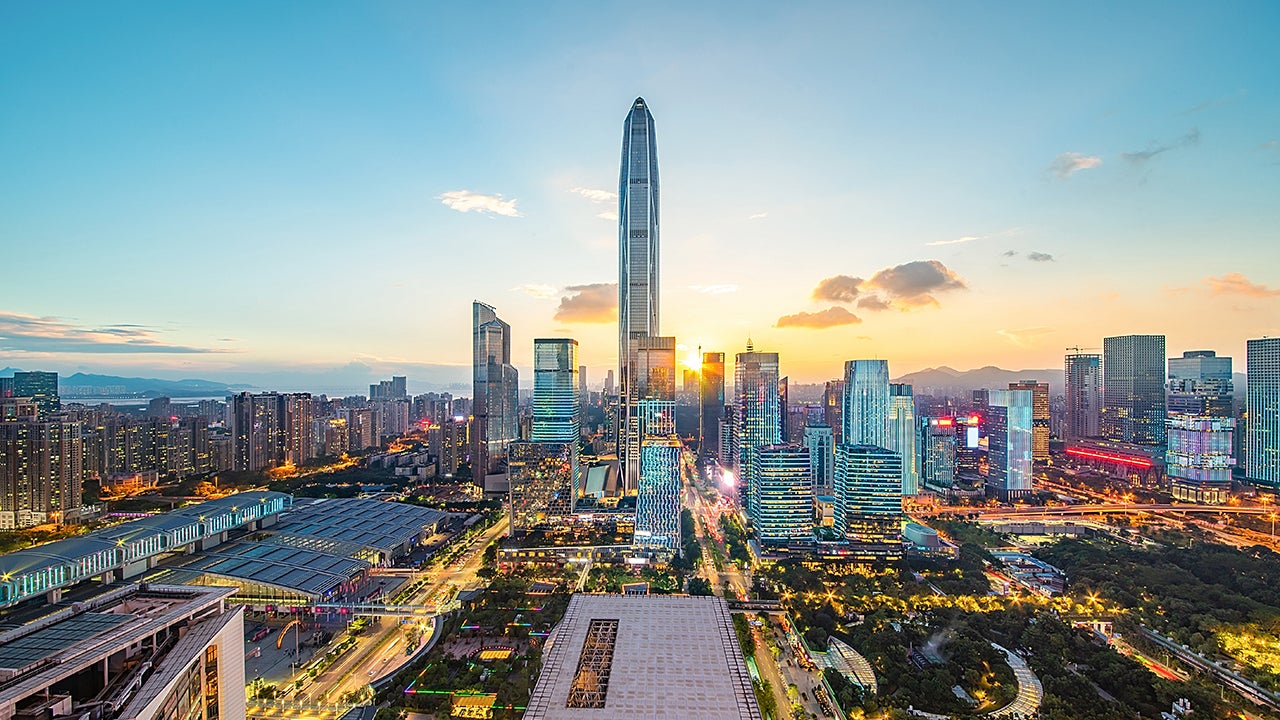 A five-part series on what four Invesco experts think about how the current pandemic is affecting Chinese onshore equities and the economy through macroeconomic, fundamental-based and factor-based analyses.
As the novel coronavirus Covid-19 outbreak escalates in many parts of the world, China looks set to emerge as the first major economy to recover from the crisis. Against this backdrop, what has been driving the recent performance of Chinese onshore equities? How has the outlook for China A shares and China's economy changed amid the turmoil in global markets?
Invesco's Chin Ping Chia, Managing Director, Head of China A Investments, recently chaired a panel discussion with fellow experts exploring these issues through macroeconomic, fundamental-based and factor-based analyses. Titled "Staying the course: Outlook for China A Shares amid global uncertainty", the wide-ranging discussion was broadcast online in mid April. We present a summarized, edited version of the discussion, split into five parts. You can read part 1 here.
In this section, Senior Portfolio Manager for China A Investments Chris Liu chats with Chin Ping Chia, Head of China A Investments, on what a post pandemic recovery could look like for Chinese equities.
Chin Ping: Thank you David. Now turning to Chris, corporate earnings are key for many investors, will we be able to see a strong rebound in earnings in the second half?
Chris: First-quarter results are coming out soon and we expect corporate earnings will be down as we've already seen weak economic data for the first quarter of 2020. 
So, going to the second quarter, when can we see domestic economy recovering? For industrial production, we think it can return to normal levels, but for the service sector it'll be more gradual, because consumers are still cautious in terms of going out. 
At the same time, we know the virus's spread has been quite serious. We think that definitely will exact a heavy toll on China's export numbers as the global economy tries to get back on track. Of course, when compared to recent years, China is much less dependent on global trade, but still it makes 15% to 20% of its GDP. Therefore, we think there will be a quarter-on-quarter rebound in Q2, but a weak recovery when compared to a year ago.
If the virus can be contained globally, we think that the property, furniture and home appliance sectors will perform well because the pent-up demand will drive recovery in those sectors.
We also note that Beijing has been working on a fiscal relief package, and we think, overall for the second half, we can expect a good recovery. For the whole year, we think China is unlikely to achieve its 5-6% growth target.
Sectors like catering, tourism, transportation were all hit very badly and earnings outlook for them will be poor. But for sectors that are late cycle such as property, recovery should be strong in the second half. With the rising penetration of online shopping, internet sectors will benefit greatly, particularly in the structural sense. 
Chin Ping: Thank you, Chris. I wanted to follow up with questions about deleveraging. We have seen that China's deleveraging cycle has been winding down. Might this crisis just end the cycle? With all the liquidity injections, are you concerned that the levels will come back up again? Will that lead to deteriorating cash flow for companies?
Chris: I won't be surprised that this will end the discussion on whether China is still in a deleveraging cycle. If we look at the history of the A-share market we see that shifts in investment styles is due to changes in liquidity cycle. Small caps tend to underperform large during the deleveraging cycle between 2017 to 2019 by a large margin. Small caps outperform when increased liquidity, as we can see from Q4 last year when market expectation was more liquidity will be entering the system to help the economy. So we saw that small caps started reversing the trend in Q4 last year.
In fact, the small-cap ChiNext index has been up by more than 10% this year while the large-cap blue chip index has fallen by 6% to 7%, so in fact small caps outperformed large caps by more than 15%. I also expect that more easing measures to be introduced, so the trend of small caps outperforming large caps might continue.
On corporate debt level: this time round as opposed to when in 2008, the monetary policy focus is on SMEs because they generate a lot of employment. We see that the liquidity injection this time round is more targeted and not broad-based. We also assume that these liquidity injections will be short term, assuming that China will recover in the second half. We think that the impact on corporate debt level shouldn't be that high when compared to what we saw in 2008.
With regards to the banking system, we think Chinese banks are much more prepared this time round. The official NPLs look quite low at about 1.5% to 2%, but if we look at special mentioned loans and overdue loans actually it'll add up to 7% to 8%. Yet at the same time the state-owned banks are covered by very high provisions, they should be able to cover up to 60% to 70% of NPLs. So, overall I think, even though SMEs may account for quite a bit of NPLs, they will come up to less than 10% of bank loan book. Therefore the overall impact of NPLs for banks for the whole year will be not that much.
Chin Ping: Any thoughts on rising levels of bankruptcy and the impact that has on the banking system? Will the capital adequacy of banks be enough in the near term?
Chris: Definitely, we're going to see rising bankruptcy especially on small sized companies, but as explained earlier, I think the impact on the banking system should be quite minimal. above, we know that on the government level they've issued supportive kinds of policies such as waiving social security expenses, giving out policy loans etc. These will definitely help SMEs tide through their financial difficulties. 
The overall impact on the banking system from bankruptcies should be minimal. The SMEs only account for about 10% of NPL for banks, and most listed banks have high provision ratios of more than 200%. 
If you look at the current valuations for these banks, they're trading at very cheap PE multiples, implying more than 20% of NPLs, so actually we're still at very safe levels for the banking sector.
Chin Ping: What about the quality of companies being able to weather through this storm? What's your take on Chinese companies?
Chris: Cash flow for many companies that are in the service-related sectors are definitely hit very badly in the first quarter. A lot of stores are closed but they still have to pay rent, salary so there's a cash flow problem. But overall impact should diminish as the economy recovers, people head out and spend… any negative impact of cash flow is likely to be short term.
I think the central government has done a good job in providing support and the next step may be to cut corporate taxes or cut social security expenses permanently for some of the SMEs. In short, some Chinese companies will definitely be affected, but going into the second half of 2020 their balance sheets and cash flows will get better.
Next: "Part 3: Comparing valuation" 
Chin Ping Chia is Managing Director, Head of China A Investments and Chris Liu is Senior Portfolio Manager for China A Investments at Invesco.