MARKET VIEWS
Staying the course in China A shares amid global uncertainty – Part 4: Trade war, second wave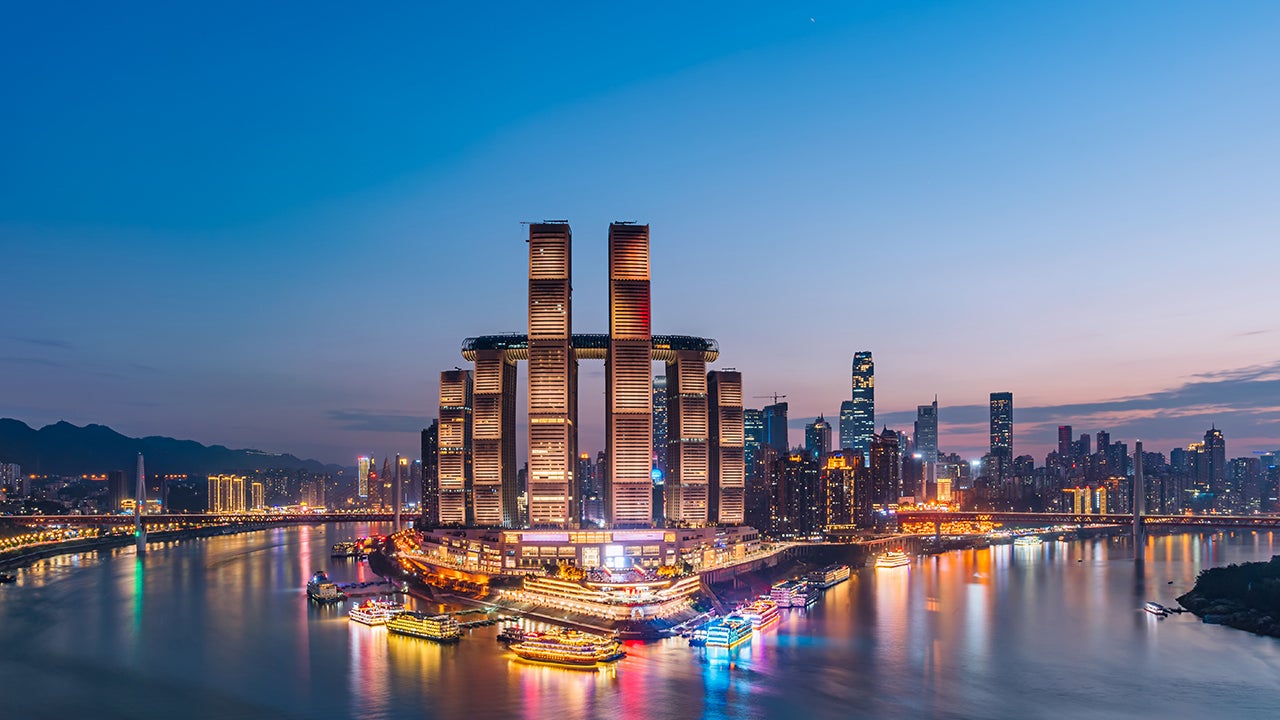 A five-part series on what four Invesco experts think about how the current pandemic is affecting Chinese onshore equities and the economy through macroeconomic, fundamental-based and factor-based analyses.
As the novel coronavirus Covid-19 outbreak escalates in many parts of the world, China looks set to emerge as the first major economy to recover from the crisis. Against this backdrop, what has been driving the recent performance of Chinese onshore equities? How has the outlook for China A shares and China's economy changed amid the turmoil in global markets?
Invesco's Chin Ping Chia, Managing Director, Head of China A Investments, recently chaired a panel discussion with fellow experts exploring these issues through macroeconomic, fundamental-based and factor-based analyses. Titled "Staying the course: Outlook for China A Shares amid global uncertainty", the wide-ranging discussion was broadcast online in mid April. We present a summarized, edited version of the discussion, split into five parts. You can read part 1 here.
In this section, Global Market Strategist (APAC ex-Japan) David Chao discusses with Chin Ping Chia, Head of China A Investments, on the macroeconomic themes that might surface after the pandemic subsides. 
Chin Ping: I'd like now to revisit a key theme that's been occupying us for the past two years – the trade tensions between China and the US. What is your view of the trade war now amid Covid-19, particularly the prospect of a Phase II deal? Will it take a pause? If we recover from the contagion, will trade tensions dial up?
David: At the end of last year, trade tensions abated, and a Phase I deal was in sight, so we were expecting a good recovery this year in terms of manufacturing and global trade. But we were thrown a wrench by the virus. And this has affected US-China relations.
The slight improvement we saw last year has very much gone out the window as both countries have recently traded barbs in terms of each other's response to limiting the spread of COVID. We recently saw some sort of improvement between the two countries as they pledged to work together on a medical solution for the virus. 
I think when it comes to a Phase II agreement, it's of a lesser importance as the coronavirus continues to take precedence with the pandemic continuing to occupy both political and economic priorities for both countries. I believe US and China will still continue to push forward with the Phase I deal, however I think because of the coronavirus, some of the purchases from China will be delayed until next year.
Even though recent data showed that China's exports declined, but the magnitude was still smaller than forecast, which I view positively as that supply chains haven't moved out significantly from China despite the trade war.
Chin Ping: What if a second wave of contagion in China and globally emerges, how will that impact global supply chains?
David: I think it's too early to tell the impact, but I can think of two scenarios where it can impact China's dominance in global supply chains.
The first case is that the pandemic might hurt China as a manufacturing hub. On balance, it's a key global supply chain country. However, the virus may push companies to shorten supply chains and we may see a reshoring to higher-cost countries. In addition, there's a sense that companies may rely too much on outsourcing from other countries for key things such as ventilators and other medical supplies and devices. Also, more people will question free trade and capital flows after the virus. So if there's a revamp of global supply chains, it could potentially be good for third party countries in places like SE Asia.
Now, the positive case I'll make for China is that it can extend its dominance for sole supplier for may goods, as other countries are undergoing an escalation of the COVID, China has already come out the other side. In addition, many companies will be financially in pain because of the COVID so they will want to cut costs. It's hard to compete with China on costs, so supply chains may remain the same. Although the virus originated from China, its possible that the next pandemic could come from any other country.
Chin Ping: David, do you think the market has fully priced in the impact of Covid-19 based on valuations?

David: We've seen big movements in equity markets, which isn't surprising given the uncertainty. The uncertainty really stems from how countries are able to flatten the curve as well as engaging in appropriate responses and whether there's monetary liquidity around the world. As a result investors are wrestling with how to balance the uncertainty and responses, and I continue to expect volatility and risk in the market.
Next: "Part 5: Outlook for China A share amid pandemic uncertainty"
Chin Ping Chia is Managing Director, Head of China A Investments and David Chao is Global Market Strategist (APAC ex-Japan) at Invesco.