MARKET VIEWS
Staying the course in China A shares amid global uncertainty – Part 5: Outlook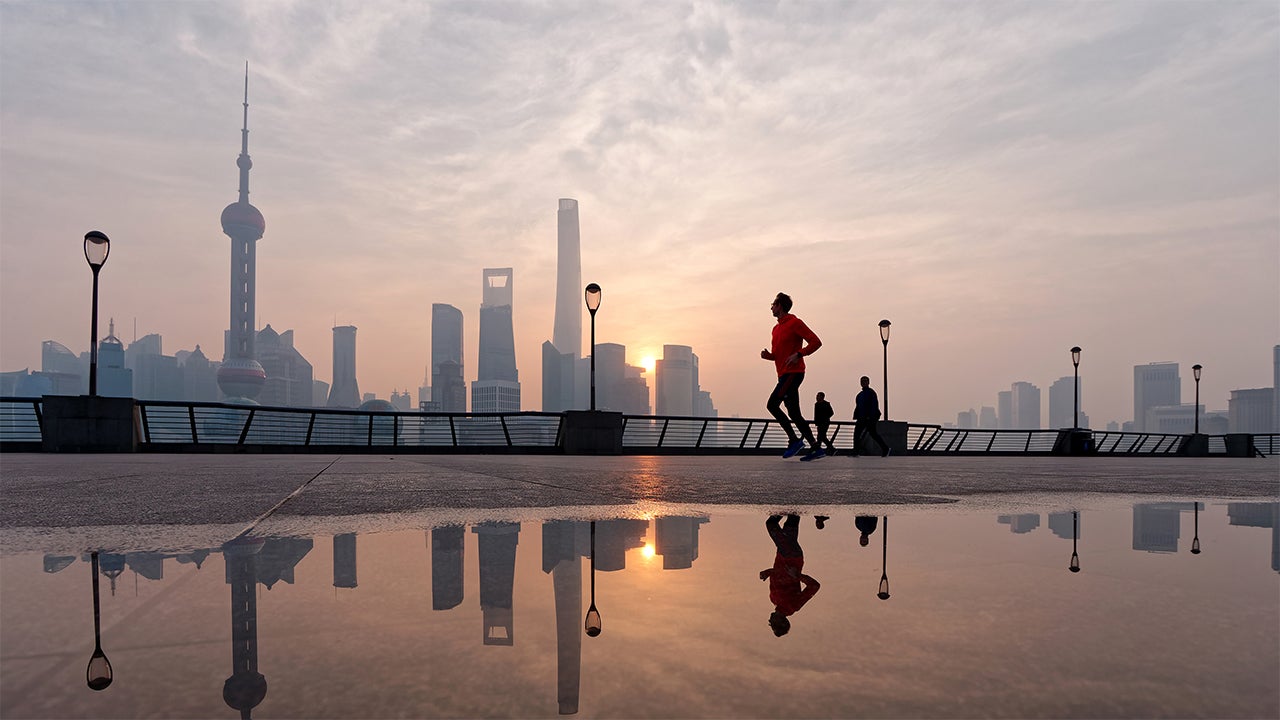 A five-part series on what four Invesco experts think about how the current pandemic is affecting Chinese onshore equities and the economy through macroeconomic, fundamental-based and factor-based analyses.
As the novel coronavirus Covid-19 outbreak escalates in many parts of the world, China looks set to emerge as the first major economy to recover from the crisis. Against this backdrop, what has been driving the recent performance of Chinese onshore equities? How has the outlook for China A shares and China's economy changed amid the turmoil in global markets?
Invesco's Chin Ping Chia, Managing Director, Head of China A Investments, recently chaired a panel discussion with fellow experts exploring these issues through macroeconomic, fundamental-based and factor-based analyses. Titled "Staying the course: Outlook for China A Shares amid global uncertainty", the wide-ranging discussion was broadcast online in mid April. We present a summarized, edited version of the discussion, split into five parts. You can read part 1 here. 
In this section, Global Market Strategist (APAC ex-Japan) David Chao discusses with Chin Ping Chia, Head of China A Investments, on the macroeconomic themes that might surface after the pandemic subsides.
Our panel of experts round up the discussion in this section by sharing what they're looking out for in China A shares.
Chin Ping: I'll conclude the webinar with one more question for our panel members. David, what's one advice you'll give for China for rest of 2020?
David: I would say for rest of 2020, remember that China was, to borrow a term used in inventory management, first in first out. They were first hit by the virus, they aggressively tackled the situation, and now economic activity is resuming. I believe it'll take leadership in economic and health care policies in dealing with the coronavirus.
Chin Ping: And to Chris and Andrew, from a portfolio point of view, where are the opportunities?
Chris: I see opportunities in late-cycle sectors such as furniture consumer appliance and even building materials, because I think that demand will come back in second half. Secondly, I think that the Chinese property sector is experiencing a sharp upcycle completion, so that will create more demand for these kinds of products. And thirdly, I expect local governments will be loosening property tightening measures, so that'll help.
Andrew: I think it's very important to look at the current situation in China and understand that, even though we're seeing significant changes to the economy, shock to earnings and lots of changes to sector rotation, the factor space is still a lot calmer than what we saw in the US and Europe. This chart below shows you the long-term sources of returns in the Chinese market. Apart from the purple columns which shows you the overall market returns, you also see a significant amount also coming from the green portion which denotes the risk indices, or factor sources. These are clearly a big part of returns that investors should be aware of.
The other thing I want to highlight is the persistency of factor returns. Here are 10 different style factors in China and you can see some very steady long-term performance of these factors. Many of these factors display their economic meaning over time through multiple cycles.
With a market shock like this one, which is akin to a war, you see significant changes to the economy both at the dip and possibly during the rebound. It's hard for investors to position themselves on the timing, including factor returns. So, it's important how one diversifies for both the initial shock and recovery later on.
Chin Ping: Thank you, Andrew. Your last point there is consistent with our idea that we should be "staying the course" in China A shares as an asset class. So I think with that, I'd like to conclude the webinar today. Thank you my fellow panel members and the audience who dialed in.
Chin Ping Chia is Managing Director, Head of China A Investments; David Chao is Global Market Strategist (APAC ex-Japan); Chris Liu is Senior Portfolio Manager for China A Investments; and Andrew Tong is Senior Portfolio Manager for China A Quant at Invesco.