Insight
Uncommon truths: Is that it?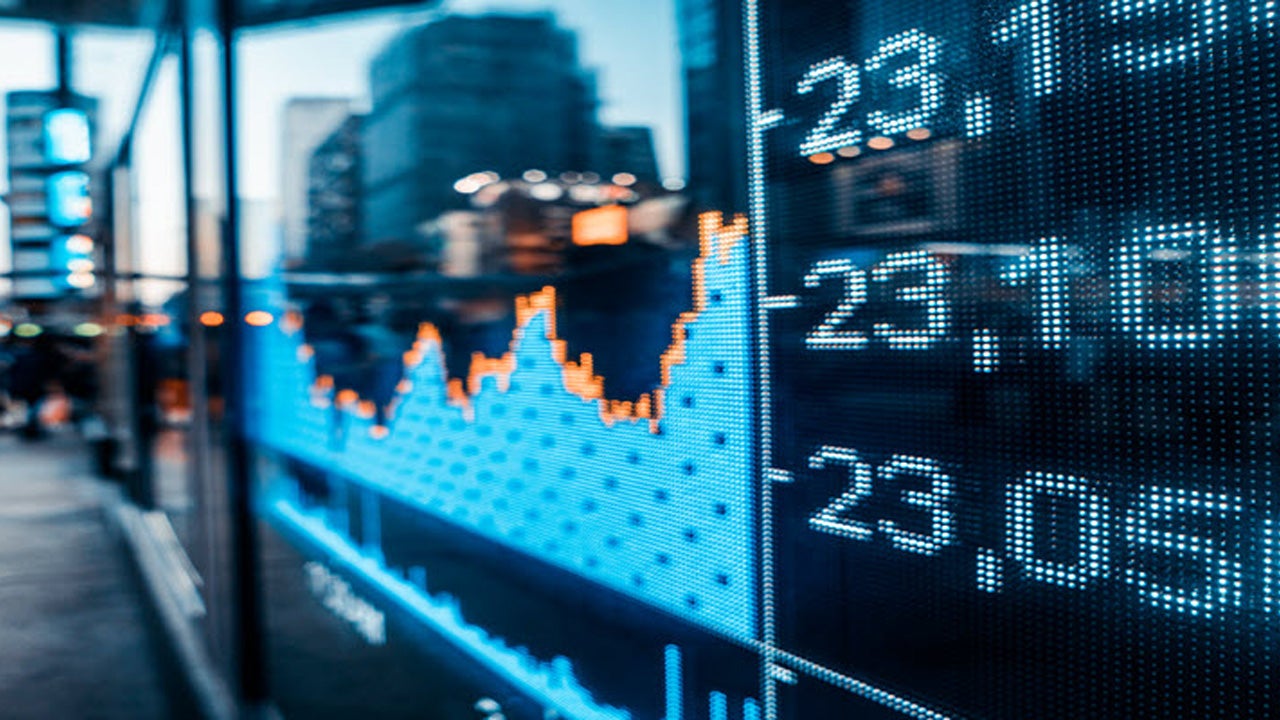 Given ongoing economic and corporate turmoil, is it possible that equity markets have bottomed? We think central bank asset purchases explain the market mood but doubt they can work forever.

Is it possible that equity markets have already bottomed? If so, they have got away lightly during what appears to be a global economic slump of somewhere between Great Depression (GD) and Global Financial Crisis (GFC) proportions. That appears far-fetched but we are living in strange times.
Figure 1 shows the problem. This is an update of the scenario chart we published in the mid-March Big Picture document. We have not changed any of the underlying assumptions but have simply re-priced based on closing market levels of 15 April 2020. In its original form, the projected returns across scenarios were centred around zero. Now they are skewed to the downside, with the equity asset class now less attractive than other cyclical assets.
Either our underlying assumptions are wrong or equities could be in for a sharp correction. As can be seen, the GDP scenarios that we used (ranging from 2020 global GDP growth of -3.5% to +2.0%) now look positively Panglossian. We are currently reviewing the underlying GDP estimates but more important for financial markets is what we assume about earnings, dividends, discount factors, policy rates, yield curves, spreads, default rates etc. The assumptions behind the projections in Figure 1 were laid out in the appendices to the Big Picture document but can besummarised as being consistent with conditions that have previously existed in anything from the mildest of recessions to what happened during the GFC.
The current situation is unprecedented in many ways: the abruptness, depth and self-imposed nature of the economic slowdown; the rapidity and the scale of the fiscal and monetary response; the speed with which credit spreads widened (see Are credit spreads wide enough?); the number of companies announcing the cancellation of dividends etc.
Trying to decide how all of this should percolate through to asset valuations is not easy. The recent S&P 500 bottom (2237) was 34% below its recent (and all-time) peak of 3386 and the index is currently 18% below that peak (as of 15 April 2020). That may seem like a reasonable correction apart from two things: first, the extent of the current recession is unprecedented and, second, the recent peak is not a good starting point from which to judge the appropriateness of the current level (in our opinion, US equities were expensive at that point).
In trying to gauge the effect of recession on equity prices, we need to consider two principal factors: how will shareholder cash flows (dividends) be impacted and how will the discount factor applied to those future dividends change? By the way, we focus on dividends because earnings do not accrue directly (nor entirely) to the shareholder and share buybacks are simply a closed transaction (receiving cash for the surrender of ownership).

The 12m US dividend growth assumptions used in Figure 1 ranged from +2% (very best-case) to -20% (very worst-case). To put that into perspective, year-on-year (y-o-y) US dividend growth has rarely slipped below zero since 1970. The biggest post-WW2 decline was the roughly 20% seen during the GFC. With so many companies postponing dividends, that -20% projection may seem optimistic: the biggest y-o-y decline in the last 150 years was the 40% slump seen in 1933, which followed -13% in 1932 (all calculations based on Robert Shiller data).
The uncertainty extends beyond the current year: for example, will dividends ever return to the path previously imagined? We try to capture this uncertainty through the discount factor that is implicit in our projection for dividend yield in 12 months. In Figure 1, we assumed the US dividend yield in 12 months would range from 2.1% (very best-case) to 3.5% (very worst-case). The latter was roughly where it peaked during the GFC (it was 2.16% on 15 April 2020, having peaked at 2.76% on 23 March 2020, as calculated by Refinitiv Datastream). For more perspective, consider that the US dividend yield reached 13.8% in 1932, rarely went below 3% until the early 1990s and has since only been above that level during the GFC.
For those more comfortable with price-earnings (PE) ratios, the collapse of earnings renders historical PE ratios useless and makes it hard to construct sensible earnings estimates upon which to base forward PEs. Therefore, we prefer to use a PE based upon a moving average of historical earnings, which eliminates a lot of the cyclical volatility. The Shiller PE is one such tool and Figure 2 shows the history since 1881.
Despite its many detractors, the Shiller PE has a reasonable correlation with future returns (future returns have tended to be higher when the ratio is lowest and vice-versa). Importantly for our analysis, the ratio tends to decline during periods of economic recession (though not always), suggesting that the stock market de-rates during recessions (multiples fall and yields rise). This was especially the case during the GD and GFC (and of course in the early 2000s when the dotcom bubble burst).
What all three of those episodes had in common was an elevated starting Shiller PE. That was also the case when the Covid-19 struck. In fact, the Shiller PE had only ever been higher during the dotcom bubble and just prior to the Crash of 1929. In that context, and bearing in mind the dramatic economic backdrop, we think it is fair to ask whether a Shiller PE of 25 (as of 31 March 2020) is low enough (the Shiller PE bottomed at around 7.5 and 5.6, respectively, during the GFC and GD episodes)?
The answer to this conundrum may be the massive central bank asset purchase programmes that have been launched around the world. Based on what they have announced so far, we reckon the y-o-y growth in the aggregate balance sheet of the Fed, ECB, BOE, SNB and BOJ will reach nearly 30% over the next year or so (higher than at any time in the last 10 years). We suspect this is an important factor behind the recovery of stock markets but worry that it will not be enough to prevent another downturn in major indices over the coming months, as economic and corporate reality strikes home.
Paul Jackson is Global Head of Asset Allocation Research with the Global Market Strategy Office. András Vig is Multi-Asset Strategist with the Global Market Strategy Office.
 
Definitions of scenarios for Figure 1 (four scenarios along with our subjective probabilities):
Very best case (5% probability): 2.0% global GDP growth in 2020 (versus our previous estimate of 3.0%). This assumes the global outbreak is contained as rapidly as in China and, with the onset of the Northern Hemisphere spring and summer, the outbreak is well under control by mid-year. We believe this would imply a short, sharp shock to the global economy, with quick recovery and little effect on growth over the next year or so. This implies a slight worsening of our 12-month asset class assumptions about policy rates, yield curves, credit spreads, default rates, commodity prices and equity/real estate yields/growth.
Best case (45% probability): 1.0% global GDP growth in 2020. This assumes a deeper Q2 slump in global GDP. Also, we allow for the potentially disruptive financial effect of the sharp fall in the price of oil. Policy makers (central banks and governments) are assumed to offset some of the short-term economic consequences, providing lifelines to distressed corporates and households. Though there is a GDP growth deficit in 2020, we assume that 2021 growth will be boosted beyond the 3.0% we had originally expected. Effectively, this causes displacement of some economic activity and profits from 2020 into 2021. Though this causes us to downgrade our 12-month assumptions, we suppose the worst of the impact on market risk-premia will be over within the 12-month forecast period.
Worst case (45% probability): -1.0% global GDP growth in 2020. Covid-19 develops into a serious pandemic that is not halted by warming temperatures and that proves difficult to control, with vaccines and cures not available until 2021. This could involve widespread loss of life and the closure of much economic activity for a prolonged period, provoking global recession. Recovery of lost output does not occur until the end of 2020 and into 2021.
Very worst case (5% probability): this assumes a dramatic escalation of Covid-19 to Spanish flu proportions. The World Bank estimated in 2014 that such an outbreak could reduce global GDP by 5% and we assume a 2020 growth rate of -3.5% (versus the original +3%). The downturn could be exacerbated by high debt ratios and the impotence of many central banks. Our asset class assumptions for this scenario assume a return to GFC conditions..