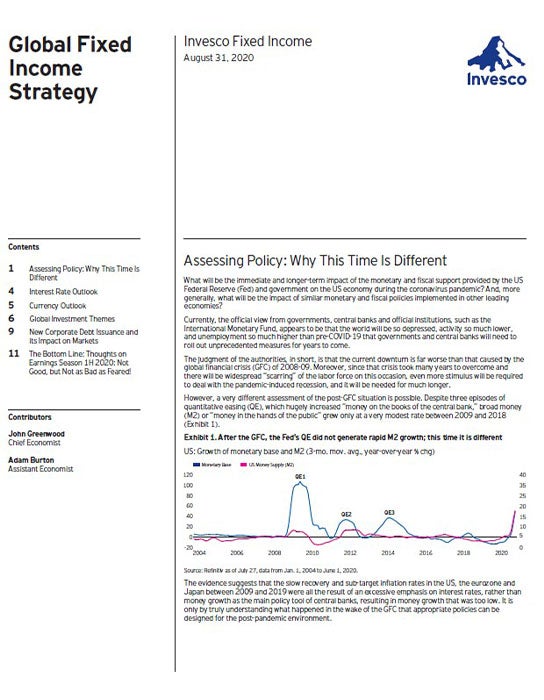 Assessing Policy: Why This Time Is Different
What will be the immediate and longer-term impact of the monetary and fiscal support provided by the US Federal Reserve (Fed) and government on the US economy during the coronavirus pandemic? And, more generally, what will be the impact of similar monetary and fiscal policies implemented in other leading economies?
Currently, the official view from governments, central banks and official institutions, such as the International Monetary Fund, appears to be that the world will be so depressed, activity so much lower, and unemployment so much higher than pre-COVID-19 that governments and central banks will need to roll out unprecedented measures for years to come.