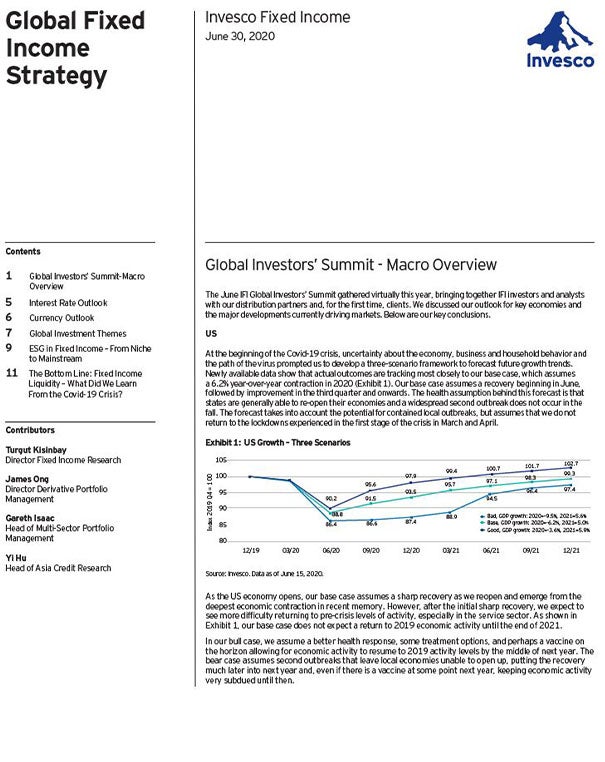 We resume our monthly strategy update with this June 2020 edition

This month's update – which resumes the series after a three-month hiatus – features the June IFI Global Investors' Summit, which gathered virtually this year, bringing together IFI investors and analysts with our distribution partners and, for the first time, clients. We discussed our outlook for key economies and the major developments currently driving markets.
We then explore findings from the Invesco 2020 Global Fixed Income Study, which provide hard evidence that a sea change has taken place over the last 18 months with respect to ESG in fixed income.
Finally, we speak with two Invesco Fixed Income portfolio managers about their experiences managing liquidity during the March selloff.