Insight
Opportunities and challenges in a post-coronavirus Japan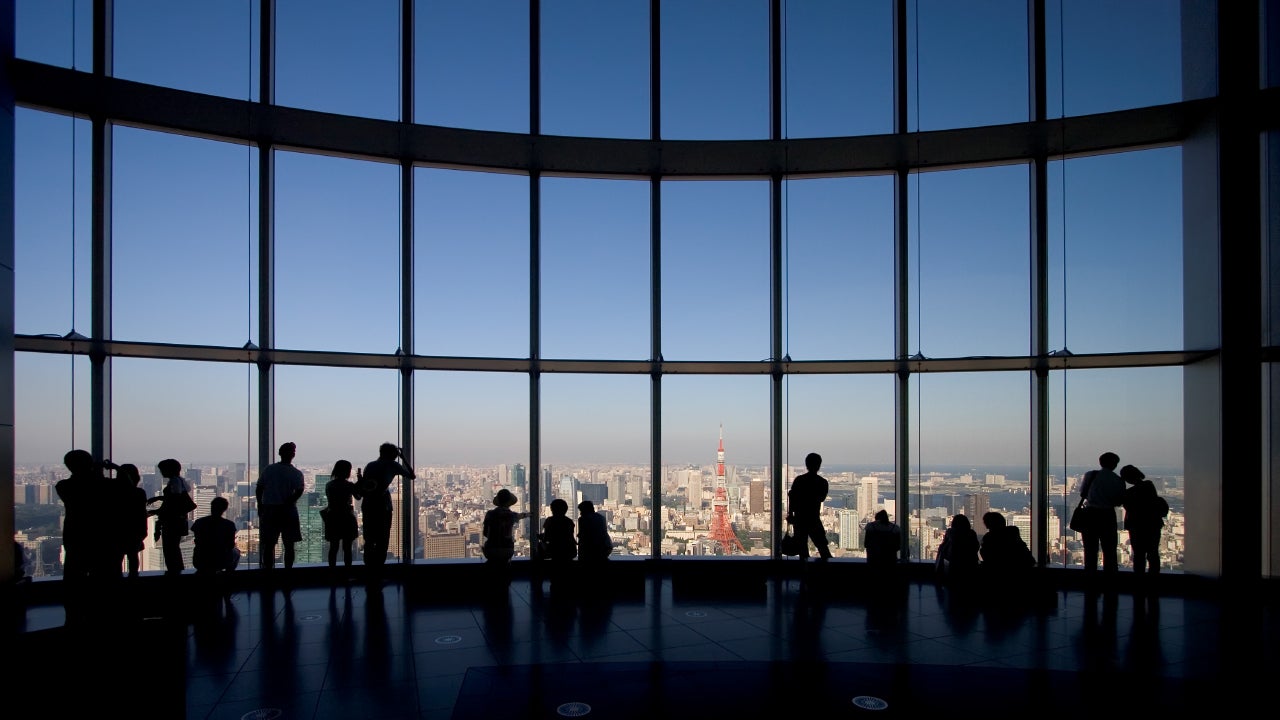 This article was written by Kato Kay, Vice President for Thought Leadership, Invesco Japan.
After four months since the start of the coronavirus outbreak, Japan lifted its state of emergency - restrictions to curb COVID-19's spread – was fully lifted on May 25.
In retrospect, Japan has dealt with the crisis with a very unique approach – by adopting  a way of fighting against the virus that makes the most of Japan's strengths:
(1) high awareness of public hygiene;
(2) high quality of medical system and staff; and
(3) high discipline of the people.
Japan's population is among the oldest in the world, with the proportion of Japanese aged 65 and over at 28%2) - a proportion higher than Italy's. A big part of the population is also living in dense cities 3. Given that crowding facilitates the virus's transmission, and that the elderly suffer more from the virus than other age groups, it seemed that Japan would be at higher risk from COVID-19 than other countries.
However, Japan pursued a different path of containment than what we see in many other economies. Instead of strict lockdown and infringement on privacy (through the use of personal data to control the spread), we have confronted the virus with "voluntary ban on leaving home" that appealed to the goodwill of people.
As a result, the number of deaths from the new coronavirus in Japan as of early June was about 900, and the number of deaths per 100,000 population was about 71. This is far below the world average of about 50 and Western countries' average of about 1001.
However, although the human damage caused by the virus in Japan was relatively minor, the economic impact can be said to be extremely severe: exports declined due to the resulting global economic slowdown and the loss of tourism demand – which had been a major driver of growth in recent years.
Perhaps the worst thing for the Japanese economy was that the coronavirus crisis came right after the economic slowdown due to the consumption tax hike in late 2019. The hike was aimed at supporting long-term fiscal strength and social welfare.
In addition, with the Tokyo Olympics 2020 in summer now postponed, any feel-good, positive factors for the economy, which was expected to kick in after the consumption tax increase, were lost. Even though the generous economic stimuli introduced by the government and the Bank of Japan did provide some form of financial stability and prevented widespread bankruptcies, but Japan's economic indicators still faces hurdles in returning to its pre COVID-19 levels due to these complex factors.
On the other hand, there are positive movements such as the rise of young political leaders who showed strong leadership under the coronavirus crisis – for example, the young governor of Osaka, Japan's next-largest urban center after Tokyo. If governor Yoshimura succeeds in a November "metropolis plan" referendum aimed at restructuring the city into a metropolis like Tokyo to achieve more effective governance, it will be a positive milestone to reform Japan's long-held centralized government system. A more bottom-up approach to politics and governance that takes advantage of regional strengths could bring great benefits to economic activity.
In addition, the shift towards digitization during the coronavirus crisis may bring about a positive change in organizational design and personnel systems, which have been viewed as hotbeds of Japan's low productivity. Japan's workplace culture and relationships were centered on having employees staying in the office for long hours, now this will have to be re-examined as many continue to practice social distancing. This will be a big opportunity to change how employees are being evaluated, with a diminished importance on job tenure or senior titles, but by the employee's specialty or work results. The growing trend of digitization is a good opportunity to review the entrenched customs of the Japanese business world, which often center around age, gender, nationality, etc. If reforming Japan's workplace culture can unleash the true value of the hard-working and well-educated Japanese human assets, it will no doubt have a positive impact on Japan's economy.
On the flip side, there are also negative undercurrents from the pandemic. For instance, the pace of revitalization of metropolitan areas – in place since the 2000s – by changing regulations for building skyscrapers is likely to reach a turning point. An attempt to pack many people into a small area to improve economic efficiency is not compatible with the post-coronavirus world where social distance is important.
As more Japanese workers engage in remote work, demand for office spaces will suffer. On top of that, with the postponement of the Olympics will dent construction demand. These trends will revise real estate prices in urban areas downwards. This, in turn, will cast a shadow on the outlook of asset prices and inflation rate in Japan which seemed to have recovered slightly recently. On the other hand, in general office layouts in Japan, as the distance between each desk is less than one meter, the movement to expand the personal space of employees could lend some support to real-estate prices.
The coronavirus crisis presents a great opportunity to Japanese society, which has long struggled to find a good way forward. Japan is a country that values its own culture and traditions which could sometimes restrain openness to new ideas and ways of doing things. However, we are optimistic that Japan – as it has proven in its long history – can make use of such an exogenous shock to turn it into an opportunity to progress and prosper.

1. World Health Organization, United Nations, Invesco. 
2. World Bank, 2018 data, Invesco.
3. United Nations "2018 Revision of World Urbanization Prospects", Invesco.