MARKET VIEWS
What China and Hong Kong's recent consumer data could mean for post-coronavirus recovery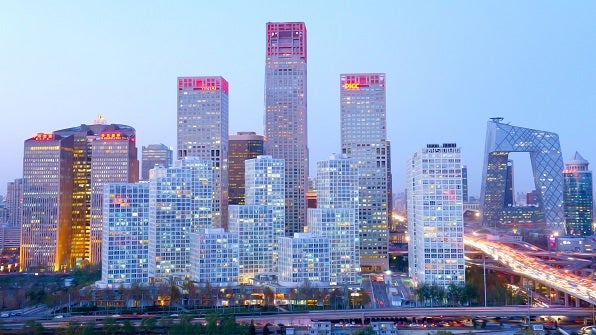 In early May, we saw lacklustre economic data come out of mainland China and Hong Kong on consumer spending that could shed some light on the demand side of the post Covid-19 economic recovery.
Firstly, Chinese consumer spend data during the Golden Week holiday (May 1 to 5) reflected a lack of consumer confidence in the face of economic uncertainty. Secondly, Hong Kong's April monthly retail sales continued to show a challenging environment due to travel restrictions. 
Although economic activity is rebounding in mainland China and Hong Kong, these data points suggest that the pace of recovery is slow and will take some time to return to normal. Expectations are for both the Beijing and Hong Kong governments to respond with additional stimulus in the near term. 
China just ended its annual Golden Week Labour Day holiday from May 1 to 5, the second of three Golden Weeks that the Chinese celebrate throughout the year. Golden weeks have historically been important in driving consumption, especially in the tourism sector, as most workers don't have flexible working holidays. For this recent Golden Week, although social distancing measures remain, most domestic travel restrictions have been lifted.
Weak economic data from this Golden Week reflect continued weakness in domestic tourism: average daily tourism revenue -67.7% y/y and the average daily passenger trips -52.8% y/y1. There isn't any official data on retail sales for those 5 days, however People's Daily reported that 100 enterprises in Beijing saw a -5.9% contraction compared to last year2. 
On a sequential basis, the picture is far brighter: domestic tourism revenues almost increased around 4x from this year's Ching Ming Festival in April3. Another bright spot is that consumers are rapidly shifting to online purchases – ecommerce giant Alibaba confirmed that during the first three days of the Golden Week holiday  sales of mobile phones, laptops and tablets at its site Tmall, the largest online shopping platform in Mainland China, increased by 70%, 100% and 250% y/y respectively4. 
On May 5, Hong Kong reported that April monthly retail sales fell 42% y/y (vs consensus -48%). The steep decline reflects the lack of mainland Chinese tourists visiting the city during the Golden Week holiday due to travel restrictions. Around 10% of the Hong Kong economy relies on tourism and over 70% of inbound tourists come from mainland China5. 
Although I think Hong Kong's retail environment will remain very challenging in the near term, the city has continued to experience zero new domestic Covid-19 infections since April 19 and is now seeing a relaxation of social distancing measures – Hong Kong's Chief Executive announced on May 5 measures to allow groups of up to eight to gather in public, and that gyms and bars will reopen on May 8. There are expectations that as the new infections curve continues to flatten, the Hong Kong government may partially ease border restrictions with China as early as June. I expect this to help retail sales starting in the 2H of the year.    
Judging by these data points, it seems as if the post-lockdown economic outlook is starting to take some shape. The challenges that China and Hong Kong face may not be all that surprising, but I think they are worth noting in that they undermine hopes for a V-shape economic recovery, and perhaps even a U-shape recovery. Simply put, I think that these data points from Hong Kong and mainland China show that household consumption and corporate capital expenditure are taking much longer to recover and are placing growth constraints on their respective consumption-led economies.
Beyond economic data, we can also make a few extrapolations on possible policy responses from China and Hong Kong's post Covid-19 experiences: firstly, lockdowns are only going to be released slowly, city by city, sector by sector. Secondly, restrictions on service-related companies that rely on close contact with customers will be released more measuredly, and the respective demand will recover even more slowly. This could also mean that the demand-led economic recovery will be lumpy and tentative. Finally, I think that partial, temporary and even renewed lockdowns are likely (for example the recent lockdown in Harbin, China). 
1 China's Ministry of Culture and Tourism, Nomura Securities, as of May 5. 
2 "Beijing's 100 retail enterprises show significant signs of recovery during May 1 Golden Week holiday, with furniture and home appliance seeing big increases", People's Daily, May 5, 2020.
3 "Chinese domestic tourism gets a Labour Day holiday boost as 'revenge travellers' throw off the shackles of coronavirus lockdown", South China Morning Post, May 5, 2020.
4 "Alibaba report highlights three consumer trends", China News, May 5, 2020.
5 Source: Gavekal Data, Macrobond, February 2020. Percentage of GDP is based on Hong Kong's balance of payments.