Invesco Belt and Road Debt Fund
Belt & Road – die weltwirtschaftliche Landkarte wird neu gezeichnet
Diese Marketing-Anzeige ist ausschließlich für die Verwendung in Österreich. Anleger sollten die Verkaufsunterlagen lesen, bevor sie eine endgültige Anlageentscheidung treffen.
Interessieren Sie sich für ein Investment in die Belt & Road-Initiative?
Bei der 2013 von Chinas Präsident Xi Jinping ausgelobten Belt & Road-Initiative (BRI) – oder, wie sie zunächst genannt wurde, "One Belt and One Road" – handelt es sich um ein ehrgeiziges Projekt zur Stärkung des Handels und Wirtschaftswachstums. Als bedeutende, langfristig angelegte Entwicklungsstrategie der chinesischen Regierung soll die BRI-Initiative die Land- und Seeverbindungen zwischen Asien, Europa, dem Nahen Osten und Afrika ausbauen, neue Wirtschaftskooperationen in diesen Regionen aufbauen und bestehende Partnerschaften stärken.
Invesco hat dieses zukunftsweisende Anlagethema frühzeitig identifiziert und die vielfältigen damit verbundenen Anlagechancen für Investoren erschlossen.
Registrieren Sie sich, um mehr über die neuesten Entwick-lungen rund um die Belt & Road-Initiative zu erfahren
Was spricht für ein Investment in die Belt & Road-Initiative?
Die BRI-Initiative ist eines der größten* globalen Infrastrukturprojekte der Wirtschaftsgeschichte und der enorme damit verbundene Finanzierungsbedarf könnte eine Vielzahl von Anlagemöglichkeiten eröffnen.
Das Projekt verfolgt fünf zentrale Anliegen: die Verbesserung der Bonität, den Ausbau der Infrastrukturnetze, die Stärkung der Energie-, Rohstoff-, Agrar- und Rohstoffproduktion, die Stärkung der lokalen Einkommen und das Konsumwachstum sowie modernere Wirtschaftskorridore.
Die von der BRI angestoßenen wirtschaftlichen Verbesserungen sollten staatlichen Emittenten und Unternehmensemittenten** in den Belt & Road-Regionen genauso zugutekommen wie Investoren.
04
China als Wachstumsmotor
China war die einzige bedeutende Volkswirtschaft, die 2020 ein positives Wirtschaftswachstum verzeichnete. Auch in 2021 ist Chinas Wirtschaft stark gewachsen (8%). Die hohen Fremdwährungsreserven erlauben China weiterhin eine starke Unterstützung der Entwicklung der BRI-Region.
Die vollständigen Risiken enthält der Verkaufsprospekt.
Der Wert einer Anlage und die Erträge hieraus können sowohl steigen als auch fallen und es ist möglich, dass Anleger den ursprünglich angelegten Betrag nicht zurückerhalten. Schuldtitel unterliegen einem Kreditrisiko. Dieses Risiko bezieht sich auf die Fähigkeit des Schuldners, die Zinsen und das Kapital bei Fälligkeit zurückzuzahlen. Änderungen an Zinssätzen führen zu Schwankungen des Fondswerts. Der Fonds wird in Derivate (komplexe Instrumente) investieren, die gehebelt sind. Dies kann zu starken Schwankungen des Fondswerts führen. Da ein großer Anteil des Fonds in weniger stark entwickelten Ländern investiert ist, sollten Sie darauf vorbereitet sein, erhebliche Schwankungen des Fondswerts hinzunehmen. Der Fonds kann große Mengen von Schuldtiteln halten, die eine niedrigere Kreditqualität haben und zu starken Schwankungen des Fondswerts führen. Da dieser Fonds in einem bestimmten Sektor anlegt, sollten Sie darauf vorbereitet sein, stärkere Schwankungen des Fondswerts hinzunehmen, als dies bei einem Fonds mit einem breiter gefassten Anlagemandat der Fall ist. Der Fonds kann dynamisch über Anlagen/Anlageklassen hinweg investieren. Dies kann zu gelegentlichen Änderungen des Risikoprofils, zu einer Underperformance und/oder zu höheren Transaktionskosten führen. Hierbei handelt es sich um wesentliche Risiken des Fonds. Weitere Informationen entnehmen Sie bitte den fonds- sowie anteilklassenspezifischen wesentlichen Anlegerinformationen. Die vollständigen Risiken enthält der Verkaufsprospekt. Anleger, die mit diesen Risiken oder ihren Folgen nicht vertraut sind, sollten sich von ihrem Finanzberater beraten lassen.
Warum Invesco?
Für Invesco ist "Diversity of Thought" – die Meinungs- und Ideenvielfalt – nicht nur ein Schlagwort, sondern ein Ethos, das sich in unserer Arbeitsweise und dem Aufbau unserer Investmentplattform widerspiegelt. Nur für professionelle Anleger.
Erfahren Sie mehr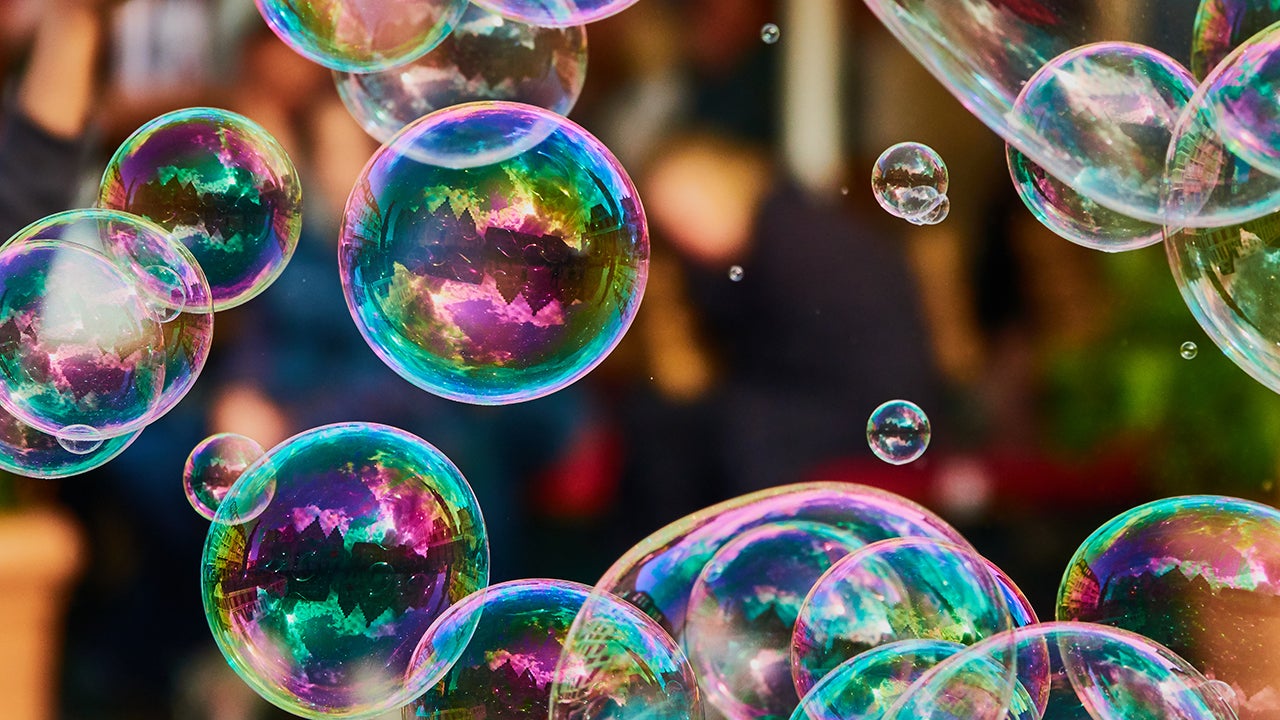 Der Fonds wird aktiv verwaltet und strebt langfristige Gesamtrenditen an, indem er hauptsächlich in Schuldtitel von Unternehmen investiert, die nach Ansicht des Anlageverwalters von der "Belt and Road Initiative" profitieren. Der Fonds wird nicht unter Bezugnahme auf einen Vergleichsindex gemanagt. Bei der Anlage geht es um die Investition in Anteile eines Fonds, nicht in die darunterliegenden Instrumente.
Invesco Belt and Road Debt Fund
Diese Marketing-Anzeige dient lediglich zu Diskussionszwecken und richtet sich ausschließlich an professionelle Anleger in Österreich.

Dieses Marketingdokument stellt keine Empfehlung dar, eine bestimmte Anlageklasse, Finanzinstrument oder Strategie, zu kaufen oder verkaufen. Das Dokument unterliegt nicht den regulatorischen Anforderungen, welche die Unvoreingenommenheit von Anlageempfehlungen/Anlagestrategieempfehlungen sowie das Verbot des Handels vor der Veröffentlichung der Anlageempfehlung/Anlagestrategieempfehlung vorschreiben.

 

Die in diesem Material dargestellten Prognosen und Meinungen sind subjektive Einschätzungen und Annahmen des Fondsmanagements oder deren Vertreter. Diese können sich jederzeit und ohne vorherige Ankündigung ändern. Es kann keine Zusicherung gegeben werden, dass die Prognosen wie vorhergesagt eintreten werden.

 

Dieses Dokument stellt keinen Anlagerat dar. Vor dem Erwerb sollten sich Anleger über (i) die rechtlichen Vorschriften in ihrem Herkunftsland oder im Land, in dem sich ihr regelmäßiger Wohnsitz befindet, (ii) eventuelle Devisenkontrollen sowie (iii) eventuelle steuerliche Auswirkungen informieren.

 

Stand der Daten: 01.01.2022 sofern nicht anders angegeben.

 

Weitere Informationen zu unseren Fonds und den entsprechenden Risiken finden Sie in den anteilsklassenspezifischen wesentlichen Anlegerinformationen (in der Landessprache erhältlich), den Jahres- oder Zwischenberichten, dem Prospekt und den konstituierenden Dokumenten, erhältlich unter www.invesco.eu. Eine Zusammenfassung der Anlegerrechte ist in englischer Sprache unter www.invescomanagementcompany.lu verfügbar. Die Verwaltungsgesellschaft kann Vertriebsvereinbarungen kündigen.

Das Herkunftsland des Fonds ist Luxemburg.

 

Herausgeber: Invesco Management S.A., President Building, 37A Avenue JF Kennedy, L-1855 Luxembourg, beaufsichtigt durch die Commission de Surveillance du Secteur Financier, Luxemburg.

 

EMEA 1992832/2022