Invesco Emerging Markets Local Debt
Emerging Markets Local Debt* – An area of income opportunities?
This page should be read in conjunction with the investment risks below.
Interested in investing in Emerging Markets Local Debt?
We believe emerging markets local debt can offer many potential benefits to investors looking to diversify their global portfolios. In our view the asset class can offer both income generation and long-term growth opportunities as well as potential benefits from local currencies going up in value.
Learn more about our Emerging Markets Local Debt Strategy by signing up:
Why consider investing in the Invesco Emerging Markets Local Debt Fund?
The fund's portfolio managers have an average of 31 years of industry experience. They  are supported by a well-resourced team of investment professionals with decades of experience in international markets.**
02
GLOBAL AND LOCAL ANALYSIS
We combine a global and local view to understand the overall chances and risks and to seek to identify specific investment opportunities.
03
AIMING TO MINIMISE THE RISK
By harnessing manager skill, we are seeking to minimize the risk through active risk management and to potentially achieve long-term capital growth.
04
CONSIDERATION OF ENVIRONMENTAL, SOCIAL AND GOVERNANCE (ESG) FACTORS
ESG considerations are fully embedded in our investment process and are then continuously monitored through robust internal systems.1
Our expertise in Emerging Markets Local Debt
The Global Debt Team offers international expertise within a broad, global lens and a long, proven history of investing in International fixed income, dating back to the mid-1990s***.
Find out more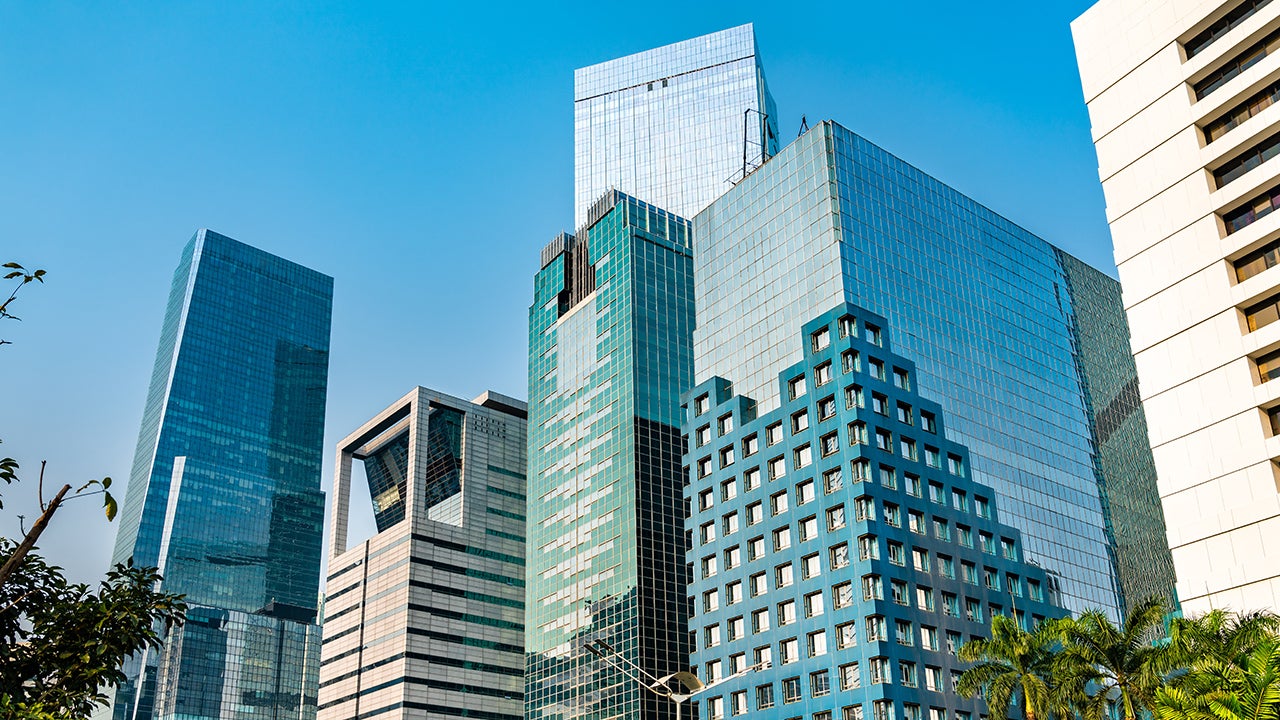 The Global Debt Team manages USD 7 billion across its platform internationally, with USD 3 billion in emerging market debt.****
Long investment history and expert team of portfolio managers, economists and analysts, providing a solid platform to research and identify opportunities
Assessment of multiple factors, incl. currency movements, interest rates, general economic conditions, and regional politics
Regular meetings with government officials in emerging market countries to gain vital on-the-ground knowledge
to our insights to find out if our Invesco Emerging Markets Local Debt Strategy could be right for your portfolio.
1 Whilst the fund manager considers ESG aspects they are not bound by any specific ESG criteria and have the flexibility to invest across the ESG spectrum from best to worst in class.

 

Sources:

* Debt issued by countries with developing economies as well as by corporations operating within emerging markets.

** Source: Invesco, data as of 30 September 2021.

*** Source: Invesco, data as of 31 December 2021.

**** Source: Invesco, data as of 30 September 2021.

 
The value of investments and any income will fluctuate (this may partly be the result of exchange-rate fluctuations) and investors may not get back the full amount invested.

 

Debt instruments are exposed to credit risk which is the ability of the borrower to repay the interest and capital on the redemption date. Changes in interest rates will result in fluctuations in the value of the fund. The fund uses derivatives (complex instruments) for investment purposes, which may result in the Fund being significantly leveraged and may result in large fluctuations in the value of the fund. As a large portion of the fund is invested in less developed countries, you should be prepared to accept significantly large fluctuations in the value of the fund. 

 

The fund may invest in certain securities listed in China which can involve significant regulatory constraints that may affect the liquidity and/or the investment performance of the fund. Investments in debt instruments which are of lower credit quality may result in large fluctuations in the value of the Fund. The fund may invest in distressed securities which carry a significant risk of capital loss. 
This marketing communication is intended for investors in Switzerland only. By accepting this document you consent to communicate with us in English, unless you inform us otherwise.

 

Data as at 01/01/2022, and sourced from Invesco unless otherwise stated.

 

Where individuals or the business have expressed opinions, they are based on current market conditions, they may differ from those of other investment professionals and are subject to change without notice.

 

This marketing communication is not intended as a recommendation to invest in any particular asset class, security or strategy. Regulatory requirements that require impartiality of investment/investment strategy recommendations are therefore not applicable nor are any prohibitions to trade before publication. The information provided is for illustrative purposes only, it should not be relied upon as recommendations to buy or sell securities. 

 

For more information on our funds and the relevant risks, please refer to the share class-specific Key Investor Information Documents (available in local language), the Annual or Interim Reports, the Prospectus, and constituent documents, available from www.invesco.eu. A summary of investor rights is available in English from www.invescomanagementcompany.lu. The management company may terminate marketing arrangements. 

 

Issued by Invesco Asset Management (Schweiz) AG, Talacker 34, 8001 Zurich, Switzerland, who acts as representative for the funds distributed in Switzerland. Paying agent for the funds distributed in Switzerland: BNP PARIBAS SECURITIES SERVICES, Paris, succursale de Zurich, Selnaustrasse 16, CH-8002 Zürich.