Industry news
Understanding LIBOR cessation impacts: Performance benchmark exposure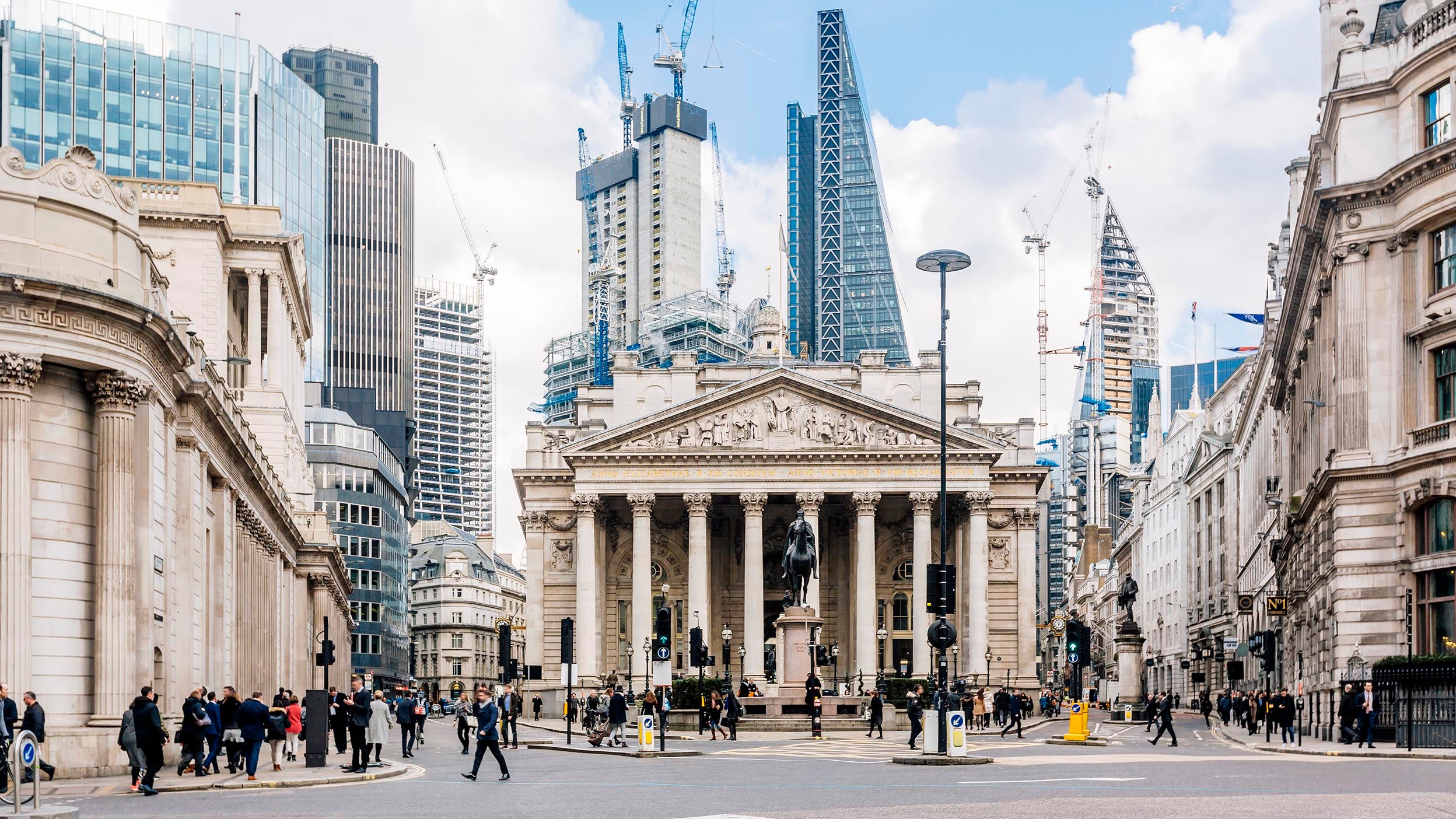 As the date for London Interbank Offered Rate (LIBOR) cessation quickly nears (the end of 2021 for JPY, CHF, EUR, and GBP LIBOR, as well as the one-week and two-month settings of USD LIBOR; June 30, 2023, for the remaining five settings of USD LIBOR), clients may wonder what they need to know in order to understand the effects of moving away from LIBOR to alternative reference rates (ARRs) in relation to LIBOR-linked fund benchmarks.
Beyond the debt securities and other investments held within a fund that directly reference LIBOR in their interest rate calculation, there are other ways that LIBOR exposure can manifest. In this thought leadership piece, we focus on performance benchmark exposure.
Performance Benchmark Exposure
To assist in understanding and evaluating a fund's performance, funds will frequently compare their performance to a broad market index or a basket of assets that is representative of the markets and asset classes in which they invest.
For example, a Composite Index may be used to benchmark performance for an Invesco fund. This Index may include a variety of components, such as the FTSE All-Share Index and the FTSE Actuaries UK Conventional Gilts All Stocks Index, as well as three-month GBP LIBOR. The Composite Index was chosen as a performance benchmark for this Invesco fund because the Index's components are in line with the fund's expected asset allocation. Said differently, the performance of the fund is benchmarked to a basket of assets with similar characteristics to the fund's portfolio, allowing for an effective comparison of the fund's performance to the performance of investments generally in the markets and asset classes in which the fund invests. This can in turn provide insight into the performance impact and return contribution of specific investment decisions implemented by the fund.
Because cash or cash-equivalent assets are generally held as a component of the Invesco fund's portfolio, three-month GBP LIBOR is included as a component of the Composite Index, given it is a proxy for cash. GBP cash and cash equivalents held in the fund are expected to receive a return similar to GBP LIBOR. Remember that because LIBOR measures the average interest rate panel banks charge each other to borrow in the unsecured market, the rate generally measures the short-term investment return that can be received on cash. Where an Invesco fund has a stated investment strategy to hold a portion of its assets in GBP cash or cash equivalents, GBP LIBOR is an appropriate metric to include in the Composite Index to assist in measuring the relative performance of the Invesco fund.
Other Invesco funds may reference LIBOR itself, such as three-month USD LIBOR, as a performance benchmark to provide a comparison in evaluating fund performance. The variance between fund performance and the LIBOR performance benchmark is due to the idiosyncratic investment returns of securities and other investments held by the fund; however, comparing that performance to a LIBOR benchmark rate allows for greater insight into the ultimate relative return of the fund.
Lastly, a fund may also have an objective tied to LIBOR that determines performance targets. For example, an Invesco fund may have a target to provide a gross return of 5% per annum above three-month GBP LIBOR. As noted previously, LIBOR here is a proxy for cash returns and, therefore, the fund's objective is to deliver annualized returns of 5% above the returns ordinarily achievable from cash and cash equivalents.
Summary of Next Steps
With LIBOR going away, fund managers like Invesco have inventoried their sponsored funds and managed accounts that have LIBOR performance benchmark exposure. Invesco is now in the process of evaluating available replacement options for each affected LIBOR rate. Invesco is analyzing certain alternatives to understand how potential replacement rates compare to LIBOR over a historic period. This exercise is meant to help Invesco meet its overall goal of most closely aligning the replacement rate with the existing LIBOR rate. In addition, Invesco is monitoring what the broader market is adopting as benchmark replacements, including spread adjustments.
Invesco is seeking to define a view and communicate it to clients invested in affected Invesco funds in late September or early October 2021 with respect to benchmarks using GBP and JPY LIBOR. Invesco will give at least 30 days' notice of the fund benchmark changes, where dictated by regulation. Invesco also intends to include an explanation for why a replacement benchmark has been chosen and what potential impacts the replacement may have on clients.
For separately managed account clients with benchmark exposure to GBP or JPY LIBOR, Invesco will reach out independently and begin bilateral discussions with respect to Invesco's recommended benchmark replacements. Initial communications are expected to begin in Q3 2021.
For both funds and separately managed accounts, all benchmarks with exposure to LIBOR rates with a cessation date of December 31, 2021, will be updated in advance of cessation.
Regarding benchmark exposure to USD LIBOR, Invesco is continuing to evaluate and consider the specific timeline of transitioning to a replacement rate. Ultimately, Invesco's ability to update performance benchmark exposure to USD LIBOR in 2021 or 2022 will be dependent upon market readiness and the availability of suitable replacements. Additionally, because EURIBOR does not have a defined cessation date, at this time, Invesco does not have plans to replace fund benchmarks that reference EURIBOR.
To support the efforts noted above, a dedicated Benchmarks and Performance workstream within Invesco's LIBOR Transition Program is working to address the complexities of transitioning away from LIBOR based performance benchmarks to new replacement benchmarks. This team is actively monitoring market developments and the increasing adoption of LIBOR alternatives to inform exactly when updates will be made and what replacement benchmarks will be adopted.
For further education and to understand whether your investments with Invesco contain LIBOR exposure, refer to Invesco's website. Sample resources available include fund documentation, annual reports, performance metrics, fund objectives, specific LIBOR related disclosures, and other resources. Additionally, on Invesco's global website, there is a dedicated LIBOR transition page (link) that includes helpful resources and responses to frequently asked questions (FAQs) that can assist in helping you understand the current state of the LIBOR transition and its impact on you and your investments.
If you have specific questions related to performance benchmark updates or Invesco's LIBOR Transition Program more generally, please reach out to your main Invesco point of contact.
The information and any opinions expressed in this document are derived from proprietary and non-proprietary sources deemed by Invesco to be reliable but are not necessarily all-inclusive and reflect Invesco's current understanding of the expected changes as of June 28, 2021. As such, no warranty of accuracy or reliability is given and no responsibility arising in any other way for errors and omissions or actions taken in reliance thereon is accepted by Invesco, its officers, employees, or agents.