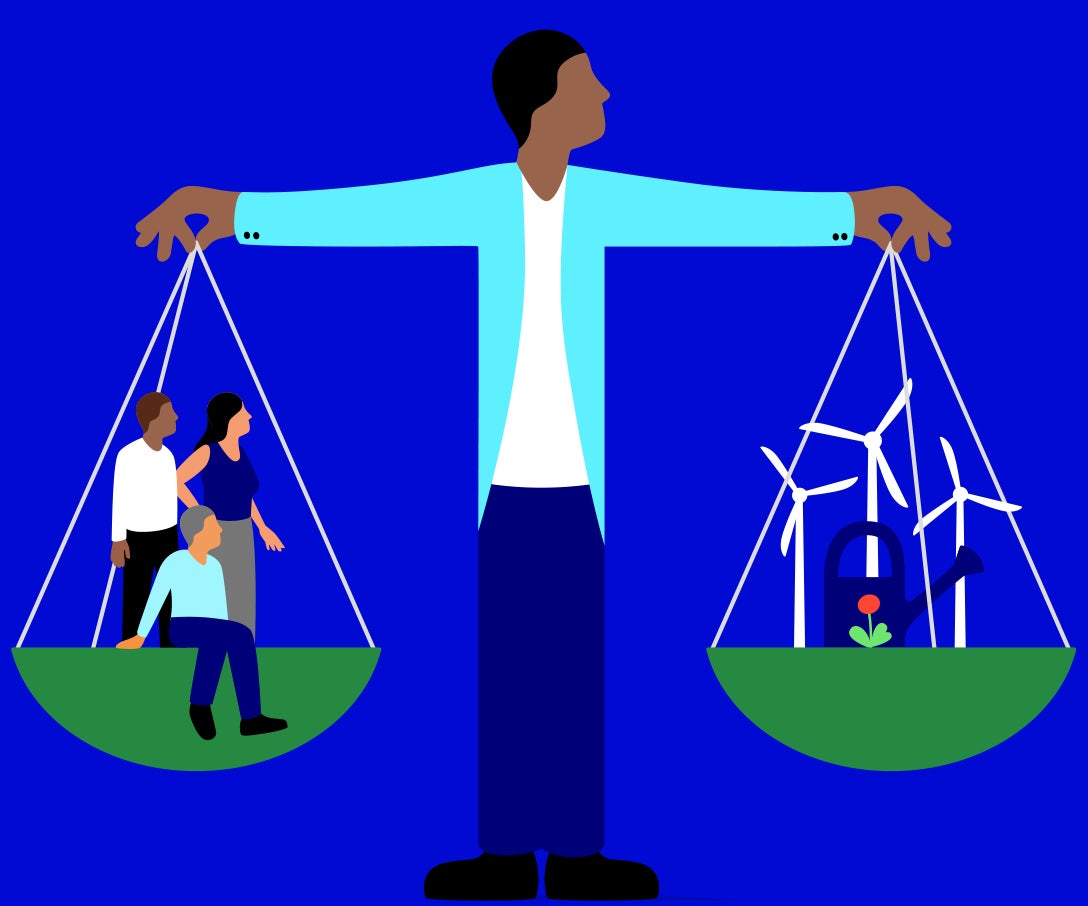 Meeting our clients' ESG investing needs
At Invesco, our commitment to ESG investing is a key element of our ambition to be the most client-centric asset manager.
We are managing more than $96 billion in dedicated ESG AUM and we will build on our experience.¹
At present, we manage more than 160 ESG funds and mandates.
Currently we are at approximately 85% ESG integration. Invesco aspires to 100% ESG integration across all investment capabilities by 2030.²
We have implemented ESG strategies for over 30 years and today deliver through equities, fixed income, multi-asset, alternatives, real estate, ETFs and bespoke solutions.
Invesco sees ESG investing as a strategic competitive differentiator. It enables us to deliver sustainable, long-term performance in ways that achieve our purpose of providing an investment experience that helps people create greater possibilities together. We are working to embed the principles of ESG into our investment strategies and across our business.
Invesco's ESG philosophy is based on our belief that ESG factors have an impact on sustainable value creation as well as risk management. Our approach focuses on embedding ESG opportunity and risk factors into our investment decisions. In 2020, we published our position on ESG in our Statement of ESG Investing Beliefs.³ Signed by our CEO and our Senior Managing Director of Investments, it reiterates our focus on integrating financially material ESG considerations into our investment processes.
Putting ESG at the forefront of our role as investors
ESG integration everywhere
Various aspects of ESG have an impact on sustainable value creation, as well as risk management. We aspire to incorporate financially material ESG considerations in all of our investment capabilities and processes.
Benefiting from diversity of thought
We value diversity of thought, so our ESG implementation is not generic. Our Global ESG team provides specialist insights on research, engagement, voting, integration, tools, client and product solutions. Invesco's Chief Investment Officers and teams can leverage this resource to tailor and have the capability to implement ESG approaches relevant to their asset classes and investment styles.
Leveraging innovative technologies
We leverage the power of technology, innovation and data to provide actionable ESG insights to our investment teams. We have launched our own tools and systems to assist with research, portfolio reviews, portfolio optimization, engagement and proxy voting.
A focus on the environment
We offer a broad range of ESG capabilities for clients seeking strategies that align with their interests and investment objectives, including many focused on the environment. To help us better understand environmental issues and to help our clients navigate the energy transition, we joined other firms as a signatory to the Net Zero Asset Managers Initiative (NZAMI), which is committed to the global goal of reaching corporate net-zero greenhouse gas emissions by 2050 or sooner.
A commitment to solutions¹
Increasingly, our clients want us to provide the means for them to explicitly express their own ESG values through investment vehicles. We will continue to develop innovative solutions and products to deliver for them. We already manage more than $96 billion in dedicated sustainable investing strategies (exclusionary/inclusionary/impact) and we will build on this experience.
We have a deep belief in the need for transparency and to hold up a mirror to our own internal corporate commitment to ESG investing, as well as our corporate commitment to social responsibility. We will continue to evolve our investment and corporate disclosures and lead in transparency through our annual Global Investment ESG Stewardship report.
1

Source: Invesco, as of December 31, 2021. Our definition of ESG AUM includes our ESG dedicated product offerings. To be included within the category of ESG AUM, a portfolio or account must have binding ESG criteria above minimum regulatory requirements. This characterization is evaluated separately and discretely from any integration of ESG factors into the fundamental investment process. This classification approach includes portfolios or accounts ranging from those whose criteria may be simple exclusionary screens to thematic strategies to strategies that employ a multi-prong approach to ESG optimization.

2

Invesco uses an internal framework to measure the level of ESG considerations as an influence in investment decision-making. Currently approximately 85 percent of Invesco's investment teams have attained the ESG integration level defined as minimal but systematic integration.

3

Our full Statement of ESG Investing Beliefs is available here.

4

Source: Invesco, as of March, 2021. Read more about the decision to join the NZAMI here.