Insight
China asset management at an inflection point – a World Economic Forum special report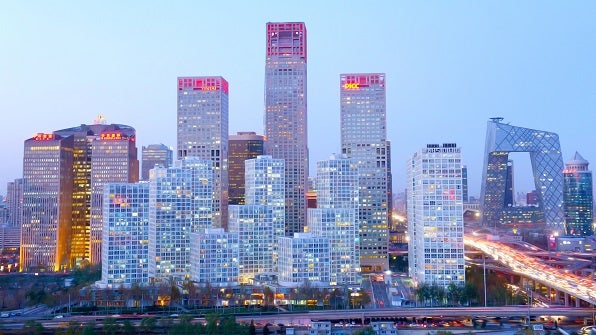 While China's asset-management industry is about to undergo a major transformation, this process will also affect society more broadly: Individuals will be able to invest their money in a more sophisticated and purposeful manner, and the real domestic economy will be able tap new pools of professionally managed money in the pursuit of future economic growth. This transformation is all the more important in a post COVID-19 world.
Amid all this, Invesco's Senior Managing Director and Chief Executive Officer Asia-Pacific, Andrew Lo, believes that the Greater Bay Area (GBA) – a plan encompassing Guangdong province in southern China, Hong Kong and Macao – could take the lead to help transform China's economic future.
He shared this view at the World Economic Forum Annual Meeting 2020, where they were included in a special insight report, titled China asset management at an inflection point, that presents the most important takeaways and learnings from these conversations and points to issues and dynamics that deserve further exploration.
The report presents an exploration of how three key dynamics underpinning the transformation process will shape the Chinese asset management ecosystem in the years to come: Pension reform, regulatory change, and the role of technology and fintechs. 
About the World Economic Forum and the report
The World Economic Forum is committed to providing a platform for leading voices from the Chinese and global financial systems to shape the ongoing transformation towards an industry that is stable, built around customer needs and able to contribute to future economic growth.
The leadership community convened by the Forum, and supported by its knowledge partner Oliver Wyman, began its exploration at a workshop at Fudan University's Fanhai International School of Finance in December 2019, then reconvened at the World Economic Forum Annual Meeting 2020.
These meetings – hosted by the Forum's Platform for Shaping the Future of Financial and Monetary Systems – were followed by expert interviews and a community survey. Stakeholders from industry, the public sector and academia – both Chinese and non-Chinese – contributed their insights and unique perspectives.