Jean-Claude Trichet
European Chairman of the Trilateral Commission, Former President of the European Central Bank, and Honorary Governor of the Banque de France.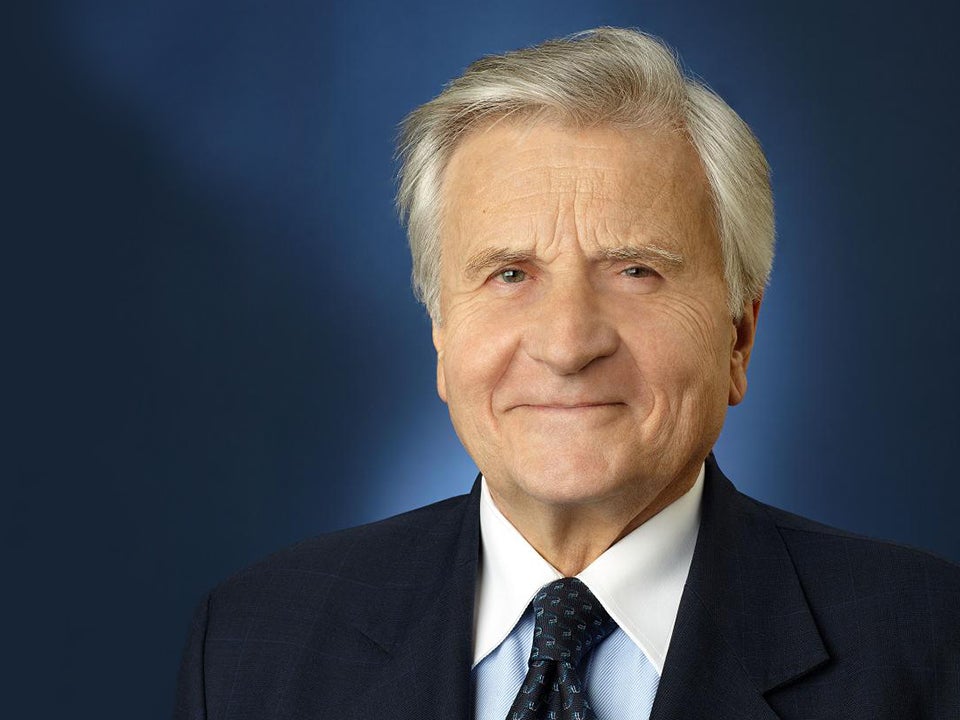 Jean-Claude Trichet è attualmente Presidente del Consiglio di Amministrazione dell'Istituto Bruegel (Bruxelles) e Presidente Europeo della Commissione Trilaterale.
Il signor Trichet è membro dell' "Institut de France" (Académie des Sciences Morales et Politiques) e presidente onorario del Gruppo dei Trenta (Washington). È stato membro dell'Eminent Persons Group on Global Financial Governance (EPG), istituito nel 2017 dai Ministri e Governatori delle Finanze del G20, che ha pubblicato il suo rapporto nel 2018.
È stato nominato consigliere del Presidente della Repubblica francese nel 1978. Nel 1986 è stato a capo dell'Ufficio privato del ministro dell'economia, delle finanze e delle privatizzazioni. Nel 1987 è diventato direttore del tesoro. È stato Presidente del Comitato monetario europeo dal 1992 fino alla sua nomina a Governatore della Banque de France nel 1993. Durante il suo periodo come Governatore, è stato determinante nell'attuazione della strategia francese di "disinflazione competitiva" negli anni '80 e '90 . Il sig. Trichet è diventato presidente della Banca centrale europea il 1 ° novembre 2003 per un mandato di otto anni. Dalla fine del 2010 e fino al 31ottobre 2011, Trichet è stato presidente del Comitato europeo per il rischio sistemico (ERSB).
È stato nominato "Person of the Year" dal Financial Times (2007) e "Policymaker of the Year" da "The Influential Economy Magazine" (1991 e 2007), e ha ricevuto il "Lifetime Achievement Award" della National Association of Economisti aziendali a Washington (2014).
Doug Sharp
Senior Managing Director, Head of EMEA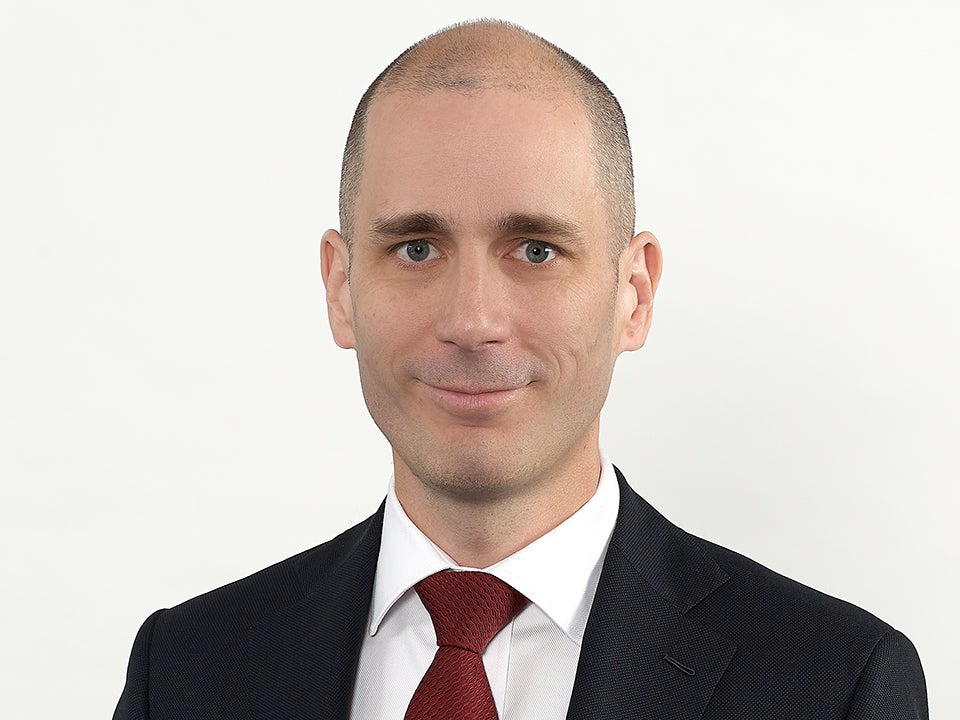 Doug Sharp è Senior Managing Director e Head of EMEA, con responsabilità operativa quotidiana per l'attività di Invesco nel Regno Unito, Europa continentale, Medio Oriente e Africa. La sua assunzione di tutte le responsabilità strategiche, normative e di governance per la regione è soggetta all'approvazione della Financial Conduct Authority nel Regno Unito. In precedenza, Doug è stato head of EMEA Retail (Europa, Medio Oriente e Africa). In questo ruolo, aveva la responsabilità diretta delle vendite, del marketing e degli sforzi di sviluppo del prodotto, oltre a guidare l'attività di fondi negoziati in borsa in tutta la regione. Prima di questo ruolo, ha ricoperto il ruolo di head of cross-border retail ed è stato a capo della strategia e head of strategy and business planning per Invesco.
Precedentemente Doug lavorava per la società di consulenza strategica McKinsey & Co., dove ha servito clienti nei settori dei servizi finanziari, dell'energia e della logistica.

Doug ha conseguito un MBA presso la Tuck School of Business del Dartmouth College, un master in contabilità presso la Georgia State University e una laurea in economia presso la McGill University.

John Greenwood 
Chief Economist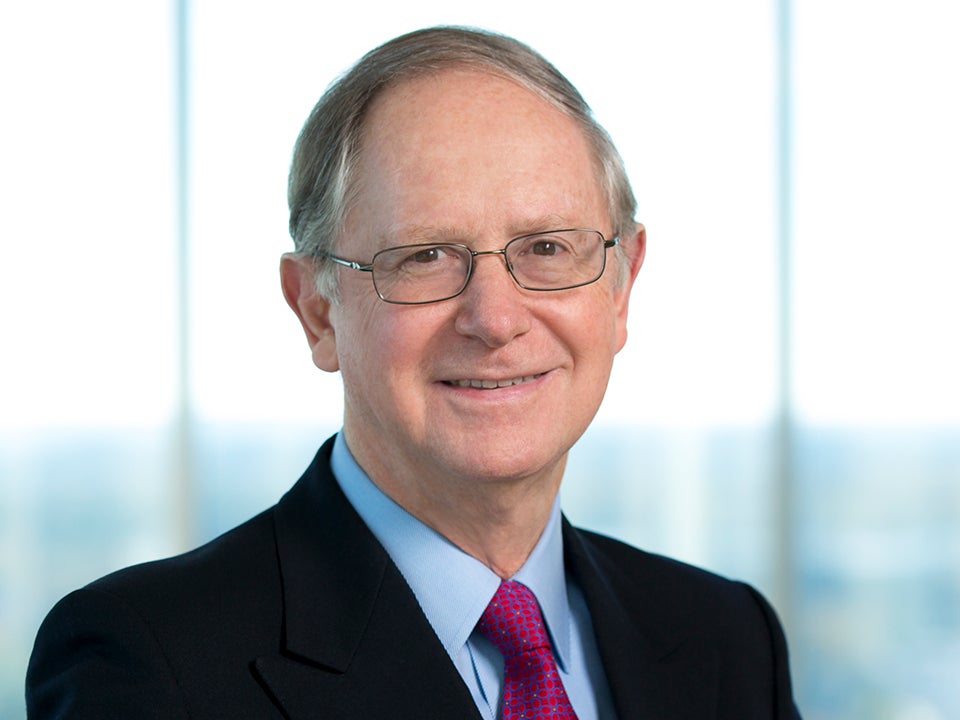 John Greenwood è Capo Economista di Invesco Ltd. Laureato presso l'Università di Edimburgo nel 1970, ha poi conseguito un Dottorato di Ricerca presso l'Università di Tokyo ( 1970-1974), per poi divenire Ricercatore Associato presso la Bank of Japan.
La sua carriera professionale lo ha visto per lungo tempo in GT Management (successivamente acquisita da AMVESCAP) a Hong Kong e a San Francisco.
Ha fondato e diretto i giornali "Asian Monetary Monitor, Global Trends e Emerging Market Trends".Nel 1983 ha messo a punto uno schema per stabilire il tasso di cambio del dollaro di Hong Kong ancora valido e operativo oggi.
E' stato Direttore per "Hong Kong Futures Exchange Clearing Corporation" (1989-91) e per la Borsa di Hong Kong (1992-93), Consigliere Economico del Governo di Hong Kong (1992-93), e infine ha ricevuto il prestigioso riconoscimento OBE (Order Of British Empire) nel 1994.
Attualmente è membro del Comitato per i Cambi presso la Autorità Monetaria di Hong Kong. E' anche membro della prestigiosa Commissione " IEA-sponsored Shadow Monetary Policy" in Gran Bretagna.
Stephanie Butcher
Chief Investment Officer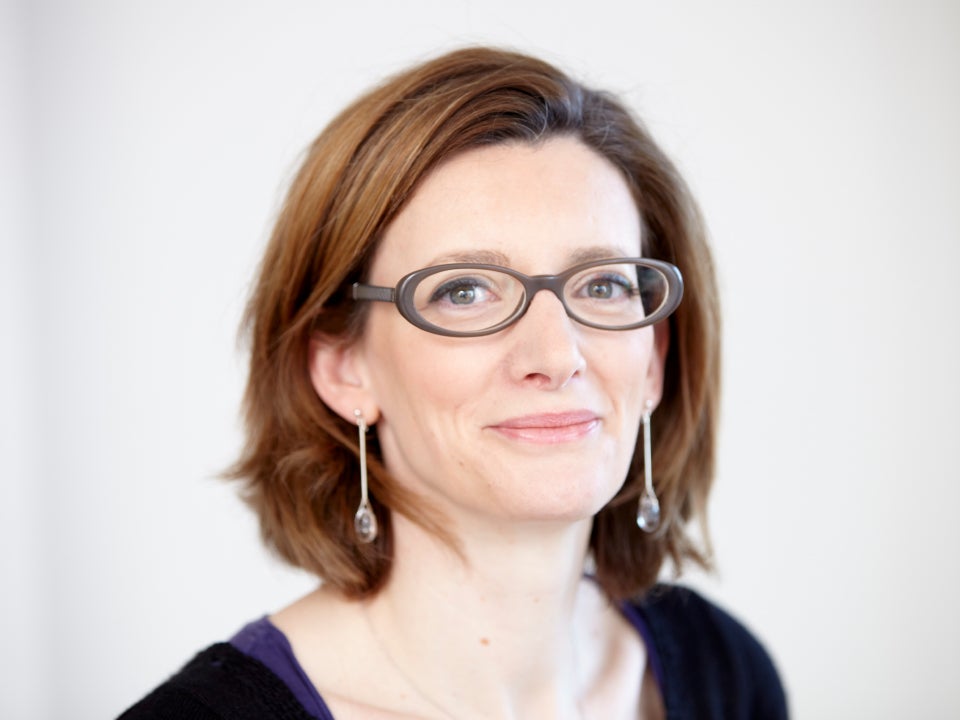 Stephanie Butcher è responsabile di una serie di portafogli azionari europei, specializzandosi nell'income investing europeo.
Ha iniziato la sua carriera nel settore degli investimenti in Lazard Asset Management come tirocinante laureata nel 1993, fino a diventare gestore di fondi statunitensi responsabile dei portafogli istituzionali e retail. È poi entrata in Aberdeen Asset Management nel 1997, inizialmente come gestore responsabile di portafogli statunitensi per comparti assicurativi e istituzionali, è passata al dipartimento dei titoli europei nel 1998 come gestore di comparto responsabile di una serie di comparti retail per poi entrare nella società nel 2003.
Ha conseguito un master con lode in Storia presso l'Università di Cambridge. Stephanie opera nella sede di Henley-on-Thames.
Arnab Das
Global Market Strategist EMEA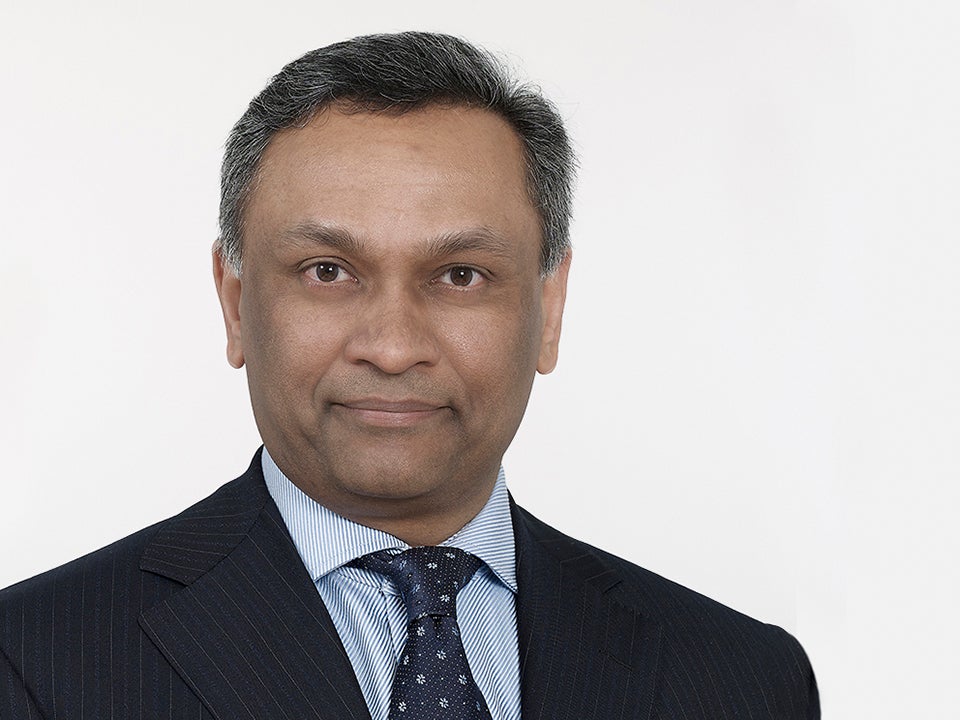 Arnab Das vanta un'esperienza di 28 anni nel settore degli investimenti. Fa parte del Global Investor Forum Advisory Council di Invesco e si occupa in particolare di mercati emergenti e strategie global macro; in precedenza, era stato responsabile della ricerca macro nei mercati emergenti per Invesco Fixed Income. Prima di entrare in Invesco, aveva rivestito l'incarico di Co-head of Economic Research & Strategy in Roubini Global Economics, Co-head of Global Economics & Strategy, Head of Global FX Research e Head of EM Economics & Strategy in Dresdner Kleinwort, nonché Head of EEMEA Research di JP Morgan. Ha inoltre lavorato come consulente privato esperto in mercati globali ed emergenti, nonché come consulente per Trusted Sources, società specializzata nella ricerca nei ME. Arnab ha studiato macroeconomia, storia economica ed economia politica internazionale. Ha conseguito un diploma AB alla Princeton University e completato la laurea magistrale e il dottorato alla London School of Economics.
David Chao 
Global Market Strategist Asia Pacific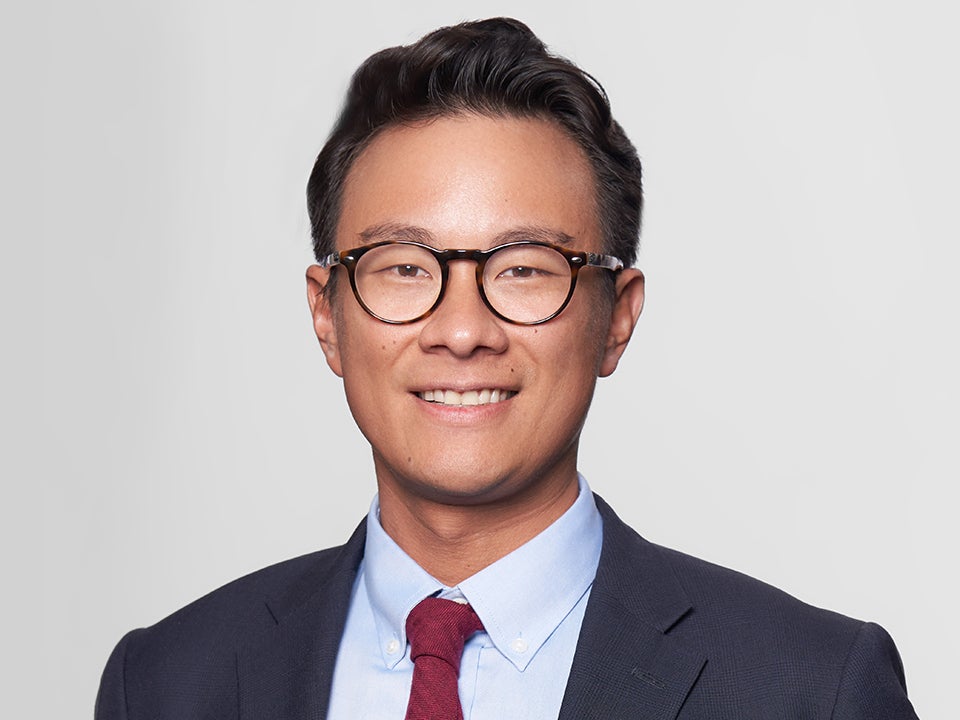 David Chao è Global Market Strategist di Invesco per l'Asia Pacifico. Con sede a Hong Kong, Chao fornisce una copertura specializzata sulle questioni economiche e di mercato nella regione Asia-Pacifico, integrando il lavoro degli strategist dell'azienda in Nord America, EMEA e Giappone.
Chao è entrato in Invesco nel 2019 ed è entrato nel settore della gestione patrimoniale nel 2003. Più recentemente, è stato il primo vicepresidente di una grande banca globale con sede in Asia e ha guidato l'unità di consulenza per gli investimenti diretti esteri (FDI) di nuova creazione della banca. Questa unità ha fornito consulenza ai clienti delle banche sui loro investimenti nella Grande Cina e nel sud-est asiatico. L'Hong Kong Trade Development Council, il Belt and Road Summit e gli enti governativi come il Consolato generale indonesiano a Hong Kong hanno chiesto Chao di intervenire e moderare i forum pubblici sui flussi e le tendenze degli IDE.
Chao ha conseguito una laurea in economia presso la Cornell University e ha completato i corsi di economia presso la London School of Economics and Political Science.
Cathrine De-Coninck-Lopez
Global Head of ESG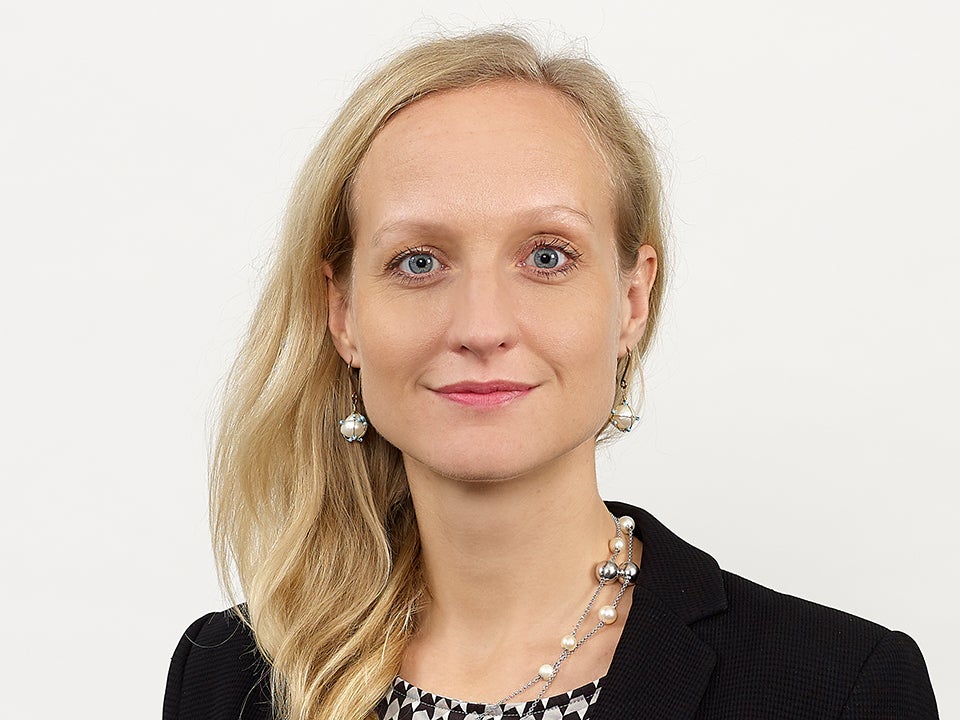 Basata nel Regno Unito, Cathrine è Global Head of ESG di Invesco con la responsabilità di abilitare e guidare le best practise nei principi ESG in Invesco, tra cui integrazione ESG, ricerca, voto per delega e coinvolgimento, supportando il team di distribuzione con il coinvolgimento dei clienti e fornendo consulenza ai team di prodotto su Innovazione ESG. Cathrine è a capo di un team di professionisti ESG dislocati in EMEA, Stati Uniti e Asia.
Cathrine ha assunto la responsabilità globale delle questioni ESG di Invesco nel settembre 2019. Precedentemente Cathrine ha trascorso due anni come responsabile ESG per Henley Investment Center di Invesco. Cathrine ha iniziato la sua carriera presso Columbia Threadneedle Investments nel 2008 come analista di investimenti responsabili e ha esperienza in tutto lo spettro di investimenti responsabili dell'integrazione ESG in strategie di fondi specifici. Cathrine è membro non esecutivo del consiglio di amministrazione della UK Sustainable Investment and Finance Association (UKSIF) e un membro del UK Investment Association Stewardship Committee.
Cathrine ha conseguito un MBA presso la London Business School, un MSc in Water Science, Policy and Management presso l'Università di Oxford e un BSc in Environmental Science presso l'Università di Nottingham. Cathrine detiene anche il certificato di gestione degli investimenti della CFA Society del Regno Unito.

Paul Syms
Head of EMEA ETF Fixed Income Product Management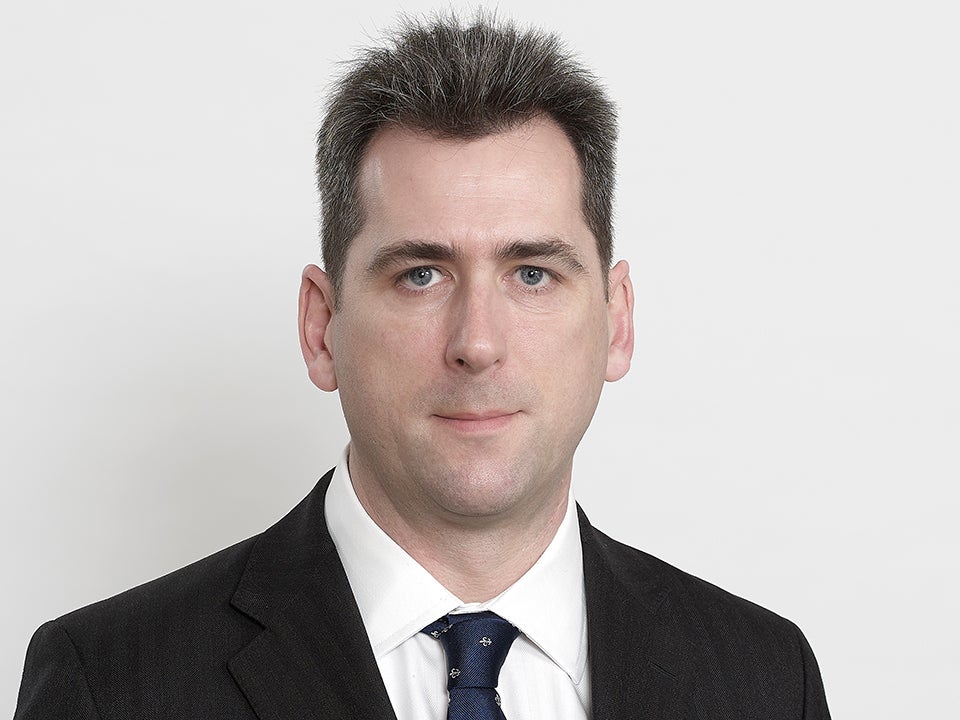 Paul è Head of EMEA ETF Fixed Income Product Management di Invesco. Porta con sé una vasta esperienza maturata in una carriera di quasi 20 anni in primarie società di asset management. Prima di entrare in Invesco, Paul ha lavorato in Hermes Investment Management, dove era un gestore di portafoglio per oltre 9 miliardi di sterline britanniche e obbligazioni indicizzate all'inflazione globale. Ha iniziato la sua carriera presso Scottish Widows Investment Partnership, dove la sua responsabilità principale era la gestione dei portafogli dei tassi globali. Ha conseguito un BSc (Hons) in Genetica presso l'Università di Nottingham ed è titolare del CFA dal 2004.
Hemant Baijal
Head of Multi-Sector Portfolio Management, Global Debt Senior Portfolio Manager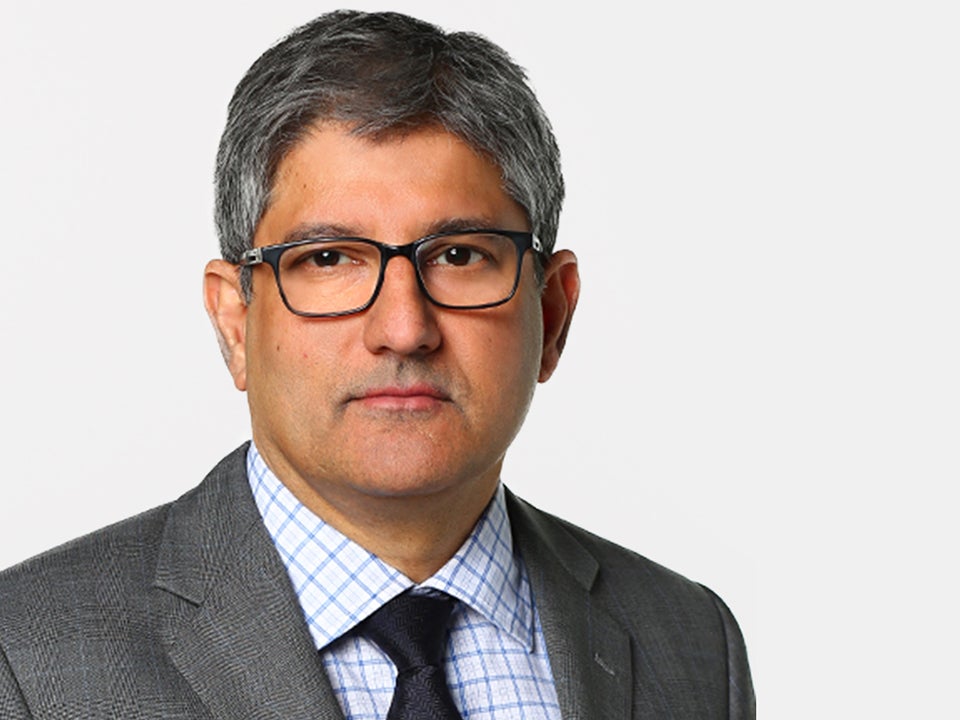 Hemant Baijal è Head of Multi-Sector Portfolio Management - Global Debt di Invesco. È responsabile del team Global Debt e gestore di portafoglio senior.
Hemant Baijal è entrato in Invesco quando la società si è unita a OppenheimerFunds nel 2019. Aveva fatto il suo ingresso in OppenheimerFunds nel 2011 assumendo la guida del team Global Debt, oltre a rivestire l'incarico di gestore di portafoglio principale per svariate strategie quali International Bond, Global Strategic Income, Emerging Market Local Debt e Global Unconstrained Bond. Prima di entrare in OppenheimerFunds, Hemant Baijal è stato cofondatore di Six Seasons Global Asset Management, di cui è stato socio e dove ha lavorato come gestore di portafoglio focalizzandosi sulle strategie macro obbligazionarie. Prima del ruolo in Six Seasons, era stato socio e gestore di portafoglio di Aravali Partners, LLC. e Havell Capital Management, LLC., concentrandosi su strategie macro obbligazionarie e relative value.
Nella fase iniziale della carriera, Hemant Baijal aveva lavorato come gestore di portafoglio senior per portafogli obbligazionari internazionali, globali e multi-settoriali in Neuberger Berman. Ha inoltre ricoperto incarichi in Banca Di Roma, First Boston Corporation e Merrill Lynch and Co.
Hemant Baijal ha conseguito una laurea alla University of Delhi e un MBA presso la Columbia University.
Ido Cohen
Portfolio Manager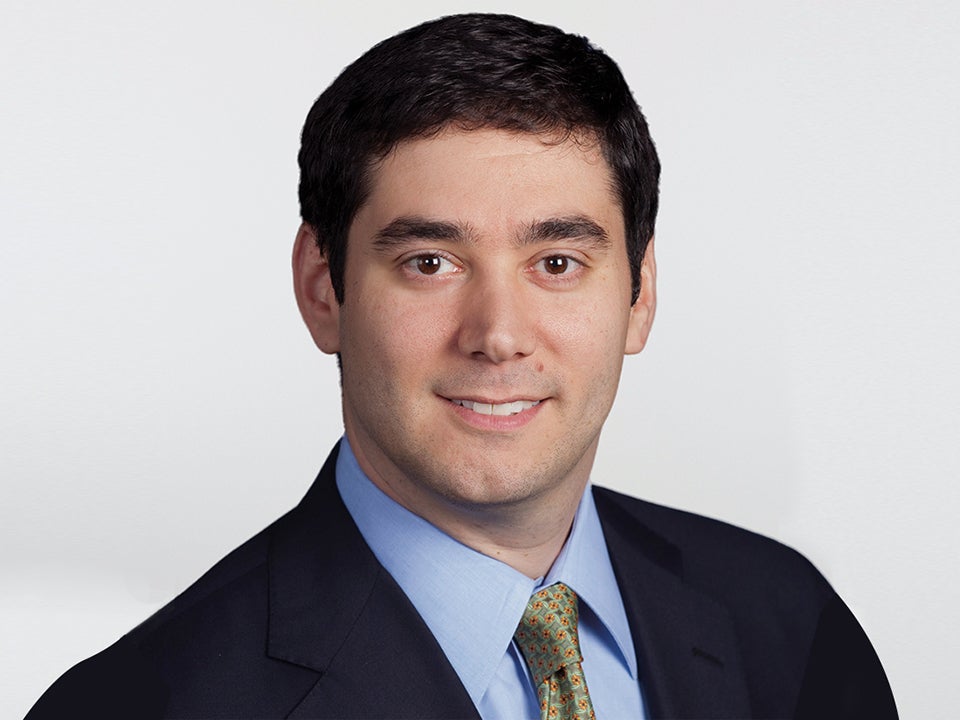 Ido Cohen è gestore di portafoglio per strategie growth per titoli di società large cap di Invesco ed è gestore responsabile per i prodotti per il tempo libero Invesco. È entrato nella società nel 2010.
Prima di entrare in Invesco, è stato vice presidente di J&WE Seligman Investments dal 2007 al 2010, dove ha lavorato come analista senior concentrandosi sulla tecnologia dell'informazione, sui media e sui titoli del comparto delle telecomunicazioni.
Ha iniziato la sua carriera nel 1997 come analista di ricerca per titoli high yield presso Banker's Trust, dedicandosi in particolare al settore delle telecomunicazioni. Nel 1999 è entrato a far parte del team di ricerca di Credit Suisse per il segmento delle telecomunicazioni statunitense per poi diventare, nel 2004, analista senior e co-responsabile del team. Nel 2006, è entrato in un team di investimento specializzato in tecnologia, media e telecomunicazioni presso Diamondback Capital, e in seguito, nel 2007, si è unito al team growth di J&W Seligman.
Ha conseguito laurea cum laude presso la Wharton School dell'Università della Pennsylvania, e ha conseguito laurea in Economia.
Henry Wu
Portfolio Manager 
Henry Wu, Portfolio Manager di Invesco, è responsabile delle strategie di investimento health care.
Wu è rientrato in Invesco nel 2014 e in precedenza ha fatto parte del team di Invesco Global Health Care dal 2006 al 2010. Investe nel settore health care privato e pubblico dal 2001.
Wu ha conseguito una laurea con lode in scienze biologiche e un master in engineering-economic systems and operations research presso la Stanford University. Ha inoltre conseguito un MBA presso la Harvard Business School.
Simon Redman
Managing Director - Client Portfolio Management - Europe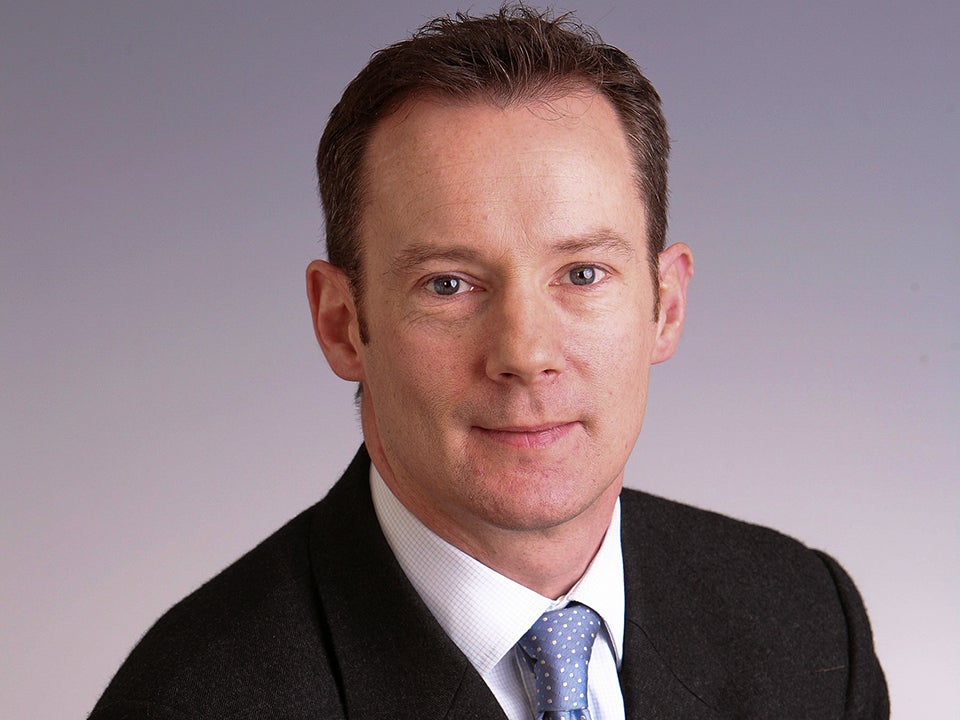 Simon Redman è entrato a far parte di Invesco Real Estate (IRE) nel 2007 e ha una vasta esperienza nella gestione di fondi immobiliari, mercati dei capitali, strutturazione di fondi e marketing. Ha iniziato la sua carriera nel 1990.
Prima di entrare in IRE, Simon è stato consigliere di amministrazione di RREEF Limited, responsabile dello sviluppo aziendale e membro del comitato di investimento della sua attività multi-manager. Ha inoltre guidato lo sviluppo del business dei clienti privati in Europa e Medio Oriente di RREEF. Simon ha anche lavorato per Aberdeen Property Investors sviluppando nuovi fondi e strutturando il debito. Era nel consiglio di amministrazione della Regent Residential Partnership. Prima di Aberdeen, Simon ha collaborato allo sviluppo dell'attività di gestione dei fondi di Grosvenor attraverso la strutturazione, il lancio e la gestione dei suoi due maggiori fondi.
Le sue qualifiche professionali e formative includono l'essere un geometra in possesso di una laurea in gestione del territorio e un MBA presso la John Cass Business School, specializzato in finanza aziendale e affari internazionali ed è stato anche docente.
Simon è un membro del Comitato esecutivo europeo e del Comitato europeo per gli investimenti
Elizabeth Gillam
Head of EU Government Relations and Public Policy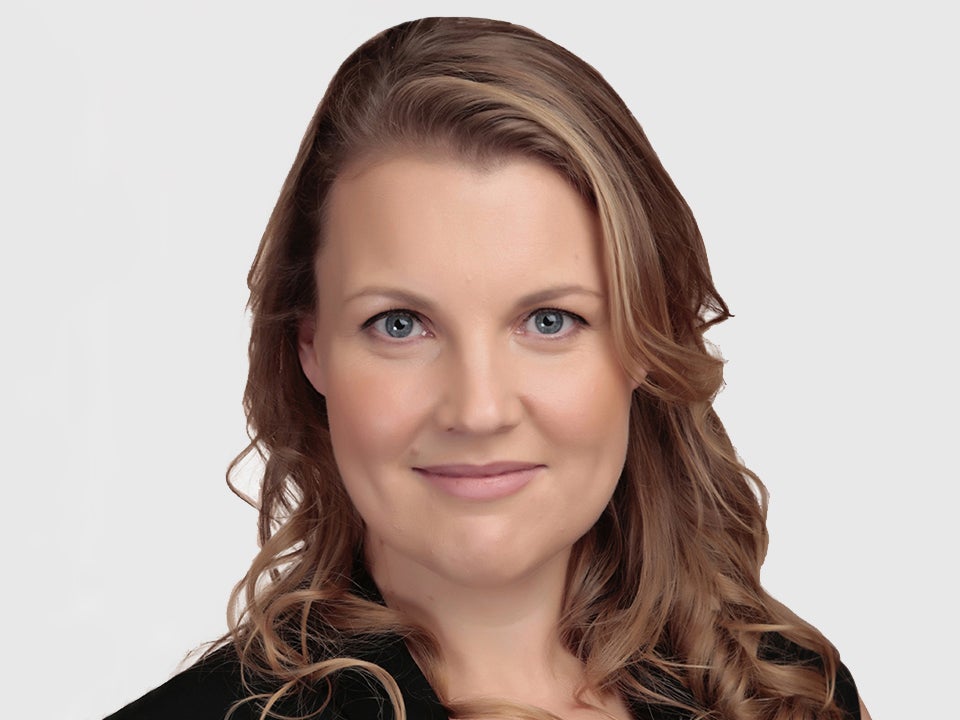 Elizabeth Gillam è Head of EU Government Relations and Public Policy di Invesco. In questo ruolo è consulente di imprese e clienti in merito alle politiche pubbliche e all'evoluzione della situazione politica in Europa. Elizabeth è entrata in Invesco nell'ottobre 2018.
Dopo più di sette anni a Bruxelles, Elizabeth è entrata in Invesco provenendo da Allianz Global Investors, dove ha svolto per quasi quattro anni l'attività di senior policy and regulatory liaison. Tra il 2011 e il 2015 è stata vice-responsabile del team degli affari europei per l'amministrazione cittadina di Londra. Elizabeth Gillam ha iniziato la sua carriera come policy advisor presso il Ministero del Tesoro britannico, occupandosi di politiche tributarie europee e internazionali.
Elizabeth Gillam ha conseguito un Master in Lingue Moderne presso l'Università di Manchester.
Andy Blocker
Head of US Government Affairs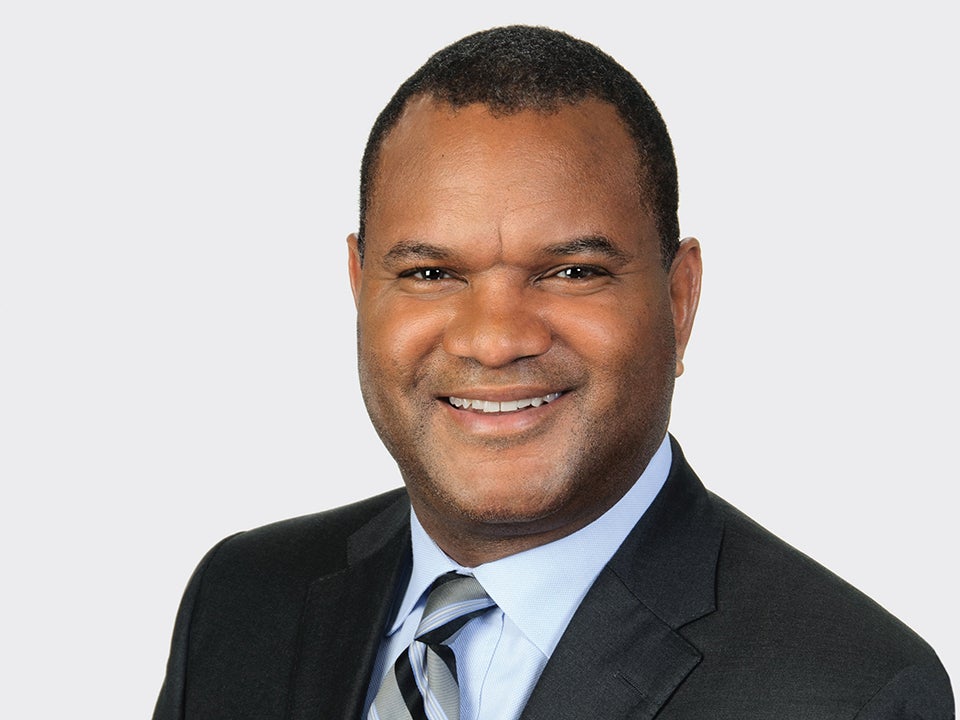 Andy Blocker è Head of US Government Affairs di Invesco. In questo ruolo, è responsabile delle iniziative legislative e regolamentari di lnvesco con i responsabili politici, si impegna con i clienti e gli opinion leader sugli sviluppi delle politiche pubbliche e mira a  massimizzare l'impatto dell'azienda.
In precedenza, Blocker ha ricoperto il ruolo di vicepresidente esecutivo per le politiche pubbliche e la difesa della Securities Industry & Financial Markets Association, dove ha guidato un team che coinvolge legislatori e regolatori su questioni internazionali, federali e statali che incidono sul settore dei servizi finanziari. Prima di questa esperienza, Blocker ha trascorso cinque anni come amministratore delegato per l'Ufficio delle politiche pubbliche degli Stati Uniti di UBS, concentrandosi su attività di lobbying, servizio ai clienti e formazione per clienti individuali e istituzionali. È stato anche vicepresidente delle relazioni governative per la Borsa di New York, amministratore delegato del governo e degli affari internazionali per American Airlines e per la Casa Bianca come assistente speciale del presidente per gli affari legislativi. Blocker ha iniziato la sua carriera come analista finanziario per Bell Atlantic Corporation.

Blocker ha conseguito un MBA in economia internazionale presso la Georgetown University e una laurea in economia presso la Harvard University.
Matthew Heath
Chief Marketing Officer, EMEA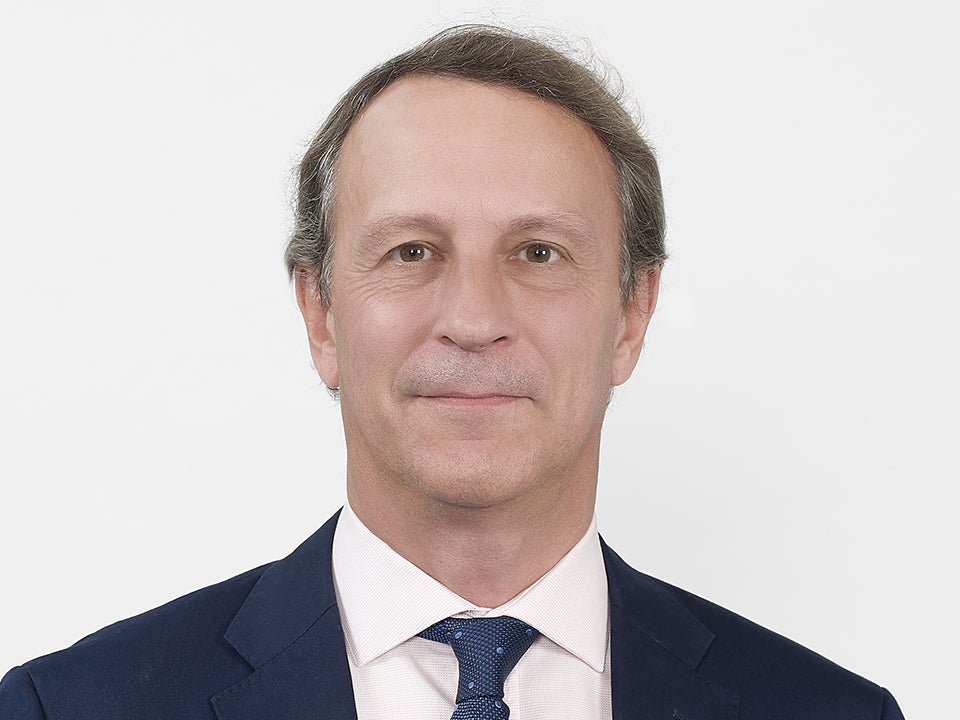 Matthew Heath è entrato in Invesco all'inizio di ottobre 2018 come Chief Marketing Officer per Europa, Medio Oriente e Africa (EMEA). E' responsabile del brand Invesco e del marketing di prodotti nella regione per tutte le nostre soluzioni di investimento per clienti e potenziali clienti sia retail che istituzionali. Prima di entrare in Invesco, Heath è stato Presidente e Chief Strategy Officer di LIDA, la divisione di marketing digitale e dati di M&C Saatchi Group, dove ha lavorato con clienti come Royal Bank of Scotland, BlackRock / iShares, Jaguar Land Rover, Telefonica e negli ultimi 5 anni per Invesco. È anche direttore non esecutivo presso Cantata Ltd, una delle principali società di consulenza nella gestione delle relazioni con i clienti dei servizi finanziari del Regno Unito. Nella sua lunga carriera annoveriamo l'aver lavorato presso l'agenzia digitale di servizi finanziari Heath Wallace, ora parte di WPP, e prima ancora presso Rapp e J Walter Thompson. Heath ha conseguito un master in storia moderna presso l'Università di Oxford.
Zainab Kufaishi
Head of Middle East & Africa Distribution and Senior Executive Officer, Dubai office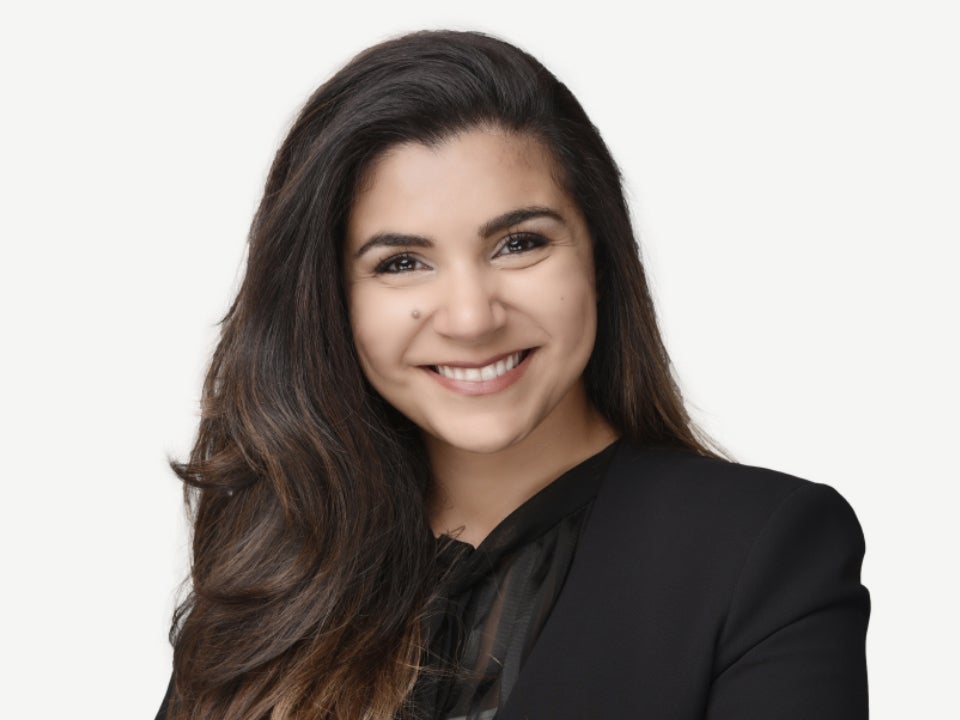 Zainab, basata a Dubai nell'International Financial Centre di Invesco, è responsabile dello sviluppo del business wholesale e institutional di Invesco in Medio Oriente e Africa. È a capo di un team che rappresenta l'intera gamma di strategie di investimento di Invesco in un'ampia gamma di classi di attività e veicoli per banche private e retail, investitori sovrani, fondi pensione, società di investimento e family office. Zainab ha più di 15 anni di esperienza nel settore della gestione patrimoniale, coprendo Londra e Dubai con ruoli di vendita, marketing e strategici. Prima di entrare in Invesco nel 2009, Zainab ha fatto parte del team di marketing e vendita istituzionale di Fidelity International a Londra dal 2005 al 2009 a Londra. In precedenza, Zainab ha iniziato la sua carriera come analista tecnico per Stockcube Research a Londra, dove si occupava dell'analisi delle azioni dell'Asia Pacific e è stata parte attiva durante le decisioni di market timing. Zainab ha conseguito una laurea in economia e studi internazionali presso l'Università di Warwick, il certificato di gestione degli investimenti della CFA Society UK e il certificato in titoli e derivati ​​finanziari. Parla fluentemente arabo e inglese.
Dr Chris Coleridge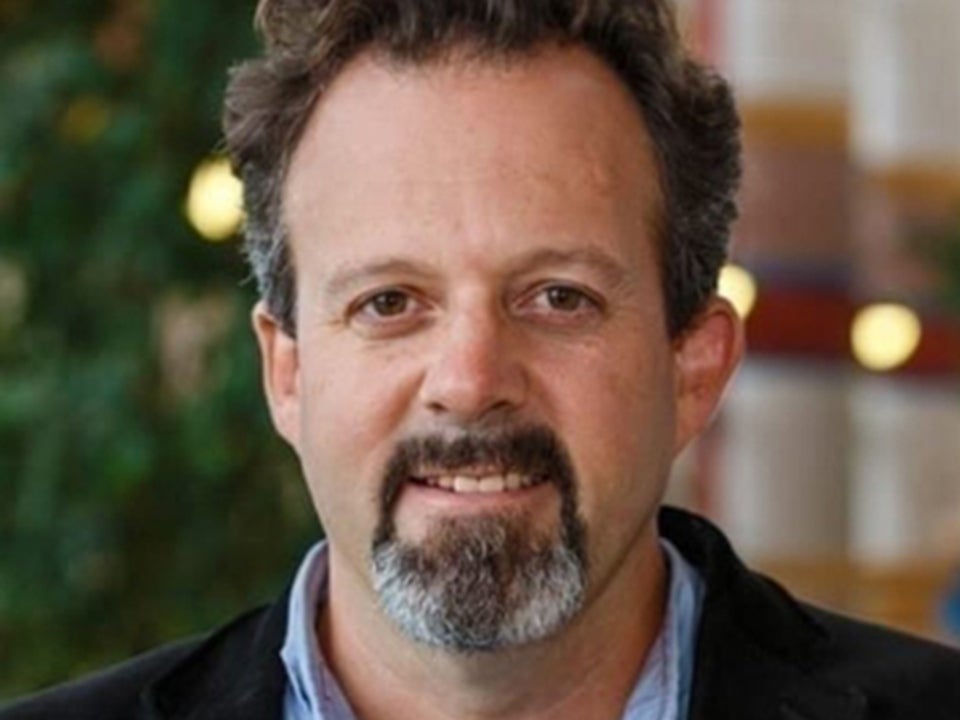 Chris ha iniziato la sua vita come imprenditore, ma a metà carriera è passato al mondo accademico attraverso la London School of Economics. Insegna materie le materie di Entrepreneurship, Innovation and Strategy, dal 2016 presso la Cambridge Judge Business School. I suoi interessi di ricerca includono l'innovazione collaborativa, i team di top management nelle iniziative e le reti e gli ecosistemi dell'innovazione. Nel 2019, Chris ha co-fondato Carbon13, un acceleratore talent-first con sede a Cambridge incentrato sulla promozione delle start-up per combattere le emissioni di carbonio. È anche consigliere di amministrazione di diverse start-up ad alto potenziale a Cambridge.
Leo Johnson
Partner, Disruption Lead, PwC United Kingdom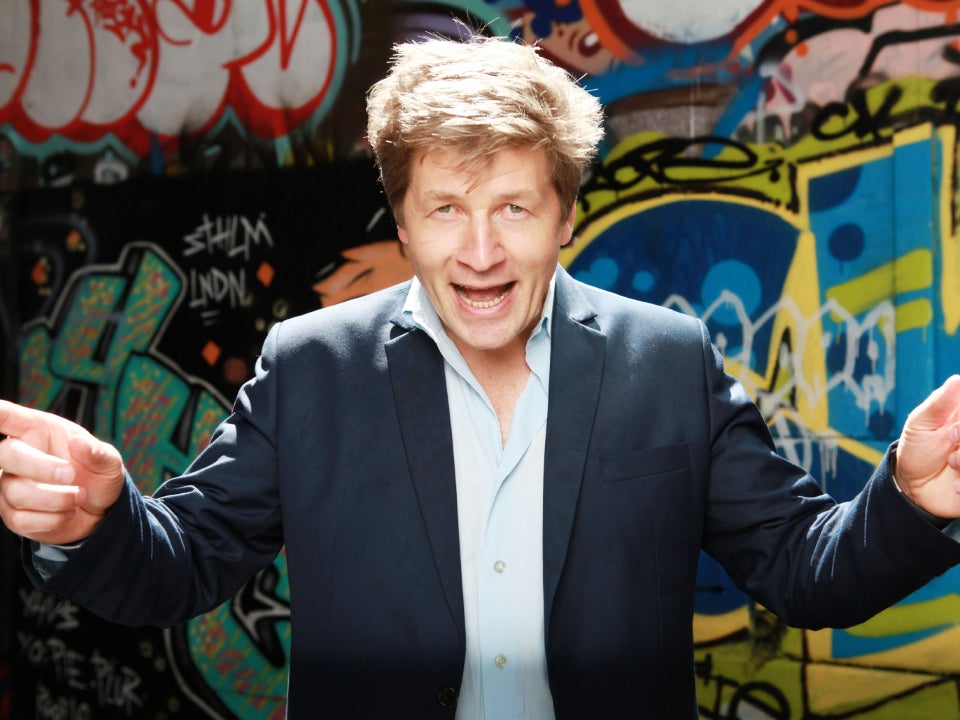 Leo Johnson, Head of PwC's Disruption practice, co-presenta la serie di punta di Radio 4 FutureProofing, esplorando le grandi idee e innovazioni che stanno rimodellando il business e la società. Esplora l'avanguardia nella tecnologia esponenziale, sondando i punti di svolta sia a breve che a lungo termine, dal trasporto autonomo e dal pagamento tramite dati sull'estensione radicale della vita, informatica quantistica e forza lavoro con chip RFID. Cosa, nello tsunami della tecnologia esponenziale, è reale e cos'è l'hype? Ma ancora più importante, quale sarà l'impatto sul business?  
Dopo aver lavorato presso Oxford e INSEAD, Leo è entrato a far parte della Banca Mondiale come Resource Economist prima di co-fondare la società di consulenza boutique Sustainable Finance, acquisita da PwC Group. Ora è Visiting Business Fellow presso la Smith School of Enterprise & the Environment dell'Università di Oxford, giudice dei premi Boldness in Business del Financial Times e presentatore regolare per BBC World.  

I crediti televisivi di Leo includono Changing the Rules, Down to Business, One Square Mile e World Challenge. Inoltre, Leo è commentatore a progetto per il Financial Times, il New Statesman, l'Evening Standard e il Wall Street Journal. È anche coautore di Turnaround Challenge: affari e città del futuro.