Invesco Developing Markets Equity Fund
Kansen voor aandelen in opkomende markten
Dit marketingdocument is exclusief bedoeld voor beleggers in Nederland. Voor de meest actuele informatie over onze fondsen verwijzen wij u naar de betreffende fonds- en shareclass documenten met essentiële beleggersinformatie, het document met aanvullende informatie, de jaarlijkse of tussentijdse korte verslagen en het prospectus, die beschikbaar zijn via de vermelde contactgegevens.
Op zoek naar interessante beleggingsmogelijkheden in opkomende markten?
Wij zijn van mening dat er in de opkomende markten volop kansen te vinden zullen zijn voor beleggers. Europa staat voor tal van uitdagingen, terwijl de waarderingen op de Amerikaanse markt ons inziens momenteel geen rekening houden met de uitdagingen die nog in het verschiet liggen. De waarderingen in de opkomende markten zijn echter buitensporig laag en het stemt ons tevreden dat we zelfs in de economieën die het meest onder druk staan, nog altijd bedrijven vinden die goed gerund worden.
Meer over ons Invesco Developing Market Equity Fund
Waarom aandelen in opkomende markten?
01
Zwakte van de Amerikaanse dollar
De valuta's van opkomende markten zijn concurrerend geprijsd en in het verleden hebben de aandelenmarkten van die landen doorgaans sterker gepresteerd wanneer de Amerikaanse dollar verzwakte.
Lage rentevoeten en een verzwakkende Amerikaanse dollar zullen de buitenlandse kapitaalstromen en particuliere beleggingen in niet-Amerikaanse activa waarschijnlijk een duwtje in de rug geven. Dat is een goed voorteken voor de groeimarkten, die volgens ons meer groeipotentieel bieden, aangezien opkomende markten (afgezien van China) over het algemeen over onvoldoende spaargeld beschikken in eigen land om voldoende te kunnen investeren in hun eigen structurele groei.
Alhoewel het fonds geen benchmark heeft, maakt China nu meer dan 30% van de MSCI Emerging Markets Index uit. Nu er steeds meer particuliere innovatieve start-ups met een waarde van meer dan 1 miljard dollar naar de beurs trekken, verwachten wij dat China aan omvang en belang zal blijven winnen.
04
Betere toegankelijkheid
Aangezien Chinese bedrijven enorm veel toegankelijker zijn geworden (en gezien de relatief lage vastgoedprijzen), verwachten wij een aanzienlijke verschuiving in de assetallocatie van aandelen, een beetje zoals wat we in de VS in de jaren 1980-90 hebben gezien, toen beleggingsfondsen aandelenbeleggingen gingen democratiseren. En vergeet ook niet dat China over de grootste spaarpot in de wereld beschikt.
Raadpleeg de juridische documenten voor volledige informatie over risico's.
De waarde van de beleggingen kan fluctueren en het is mogelijk dat u uw belegde bedrag niet integraal terugkrijgt.
Rendementen uit het verleden voorspellen geen toekomstige prestaties en zijn niet constant in de tijd.  De informatie en de meningen van Invesco kunnen zonder voorafgaande kennisgeving worden gewijzigd. Het fonds bevat een beperkt aantal aandelen en is minder gediversifieerd, waardoor het sterk in waarde kan fluctueren. 

Het fonds kan beleggen in bepaalde effecten die in China zijn genoteerd, waarbij aanzienlijke regelgevingsbeperkingen kunnen optreden die de liquiditeit en/of de beleggingsprestaties van het fonds kunnen beïnvloeden. Het fonds belegt in een beperkt aantal posities en is minder gediversifieerd. Dit kan leiden tot grote schommelingen in de waarde van het fonds. Aangezien een groot deel van het fonds wordt belegd in minder ontwikkelde landen, dient u bereid te zijn aanzienlijk grote schommelingen in de waarde van het fonds te aanvaarden.
Streven naar sterke prestaties via actief beheer
Het team werkt vanuit de basis om uitzonderlijke ondernemingen op te sporen met structurele groeimogelijkheden, duurzame concurrentievoordelen en reële opties die zich op termijn zullen manifesteren.
MEER WETEN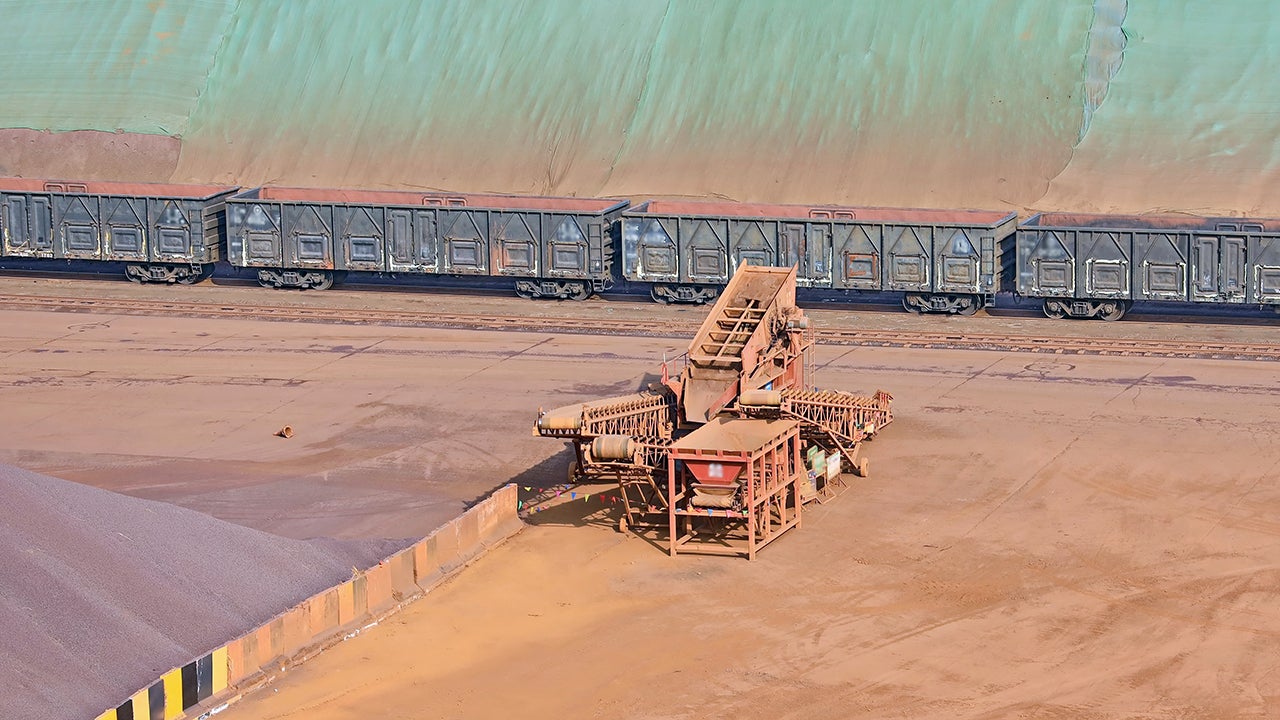 Het fonds wordt actief beheerd en streeft naar vermogensgroei op lange termijn door hoofdzakelijk te beleggen in aandelen en aan aandelen gerelateerde effecten van bedrijven waarvan de belangrijkste activiteiten plaatsvinden in of economisch gebonden zijn aan een zich ontwikkelende markt. Het fonds wordt niet beheerd op basis van een benchmark. De investering betreft de verwerving van participaties in een fonds en niet in een gegeven onderliggende waarde.
om onze inzichten te ontvangen en na te gaan of ons Naam fonds geschikt kan zijn voor uw portefeuille. Alleen voor professionele beleggers.
Alle gegevens dateren van 01.01.2022 en zijn afkomstig van Invesco, tenzij anders vermeld.

Dit is marketingmateriaal en niet bedoeld als aanbeveling om een ​​bepaalde activaklasse, effect of strategie te kopen of verkopen. Regelgevende vereisten die onpartijdigheid van aanbevelingen voor investeringen/beleggingsstrategieën vereisen, zijn daarom niet van toepassing en evenmin zijn er handelsverboden vóór publicatie.

Wanneer individuen of het bedrijf meningen hebben geuit, zijn deze gebaseerd op de huidige marktomstandigheden, kunnen ze verschillen van die van andere beleggingsprofessionals en kunnen ze zonder voorafgaande kennisgeving worden gewijzigd. Raadpleeg voor meer informatie over onze fondsen en de relevante risico's de aandelenklassespecifieke documenten met essentiële beleggersinformatie (beschikbaar in de lokale taal), de jaarverslagen of tussentijdse verslagen, het prospectus en de samenstellende documenten, beschikbaar op www.invesco.eu . Een samenvatting van de rechten van beleggers is in het Engels beschikbaar op www.invescomanagementcompany.lu. De beheermaatschappij kan marketingovereenkomsten beëindigen. Dit is geen uitnodiging om in te schrijven op aandelen in het fonds en is louter informatief, het mag niet worden beschouwd als financieel advies. Dit vormt geen aanbod of verzoek door iemand in een rechtsgebied waar een dergelijk aanbod niet is toegestaan, of aan een persoon aan wie het onwettig is om een ​​dergelijk aanbod of verzoek te doen. Personen die geïnteresseerd zijn in het verwerven van het fonds dienen zich te informeren over (i) de wettelijke vereisten in de landen van hun nationaliteit, verblijfplaats, gewone verblijfplaats of woonplaats; (ii) eventuele deviezencontroles en (iii) alle relevante fiscale gevolgen. Zoals bij alle beleggingen zijn er risico's aan verbonden. Deze communicatie is louter informatief. Diensten op het gebied van vermogensbeheer worden door Invesco geleverd in overeenstemming met de toepasselijke lokale wet- en regelgeving. Het fonds is alleen beschikbaar in rechtsgebieden waar promotie en verkoop is toegestaan. Mogelijk zijn niet alle aandelenklassen van dit fonds in alle rechtsgebieden beschikbaar voor openbare verkoop en niet alle aandelenklassen zijn hetzelfde en passen ook niet noodzakelijk bij elke belegger. De vergoedingenstructuur en de minimuminvesteringsniveaus kunnen variëren afhankelijk van de gekozen aandelenklasse. Raadpleeg de meest recente versie van het prospectus van het fonds met betrekking tot de criteria voor de afzonderlijke aandelenklassen en neem contact op met uw plaatselijke Invesco-kantoor voor volledige details over de registratiestatus van het fonds in uw rechtsgebied. Houd er rekening mee dat de informatie in deze mededeling uitsluitend betrekking heeft op het Invesco Developing Markets Equity Fund. Dit fonds is gevestigd in Luxemburg.

Uitgegeven door Invesco Management S.A., President Building, 37A Avenue JF Kennedy, L-1855 Luxemburg, gereguleerd door de Commission de Surveillance du Secteur Financier, Luxemburg.

1998466