INVESCO GLOBAL FOCUS EQUITY FUND
Beleggen in de structurele veranderingen
Dit marketingdocument is exclusief bedoeld voor beleggers in Nederland. Voor de meest actuele informatie over onze fondsen verwijzen wij u naar de betreffende fonds- en shareclass documenten met essentiële beleggersinformatie, het document met aanvullende informatie, de jaarlijkse of tussentijdse korte verslagen en het prospectus, die beschikbaar zijn via de vermelde contactgegevens.
Wilt u graag beleggen in wereldwijde aandelen?
De wereld om ons heen verandert voortdurend, met grote en kleine veranderingen.  De sleutel tot succes in de beleggingswereld is volgens ons bepalen welke veranderingen belangrijk zijn, en vervolgens besluiten welke aandelen daar het meest van zullen profiteren. 
Dit zijn enkele belangrijke domeinen waarin wij mogelijkheden zien:
01
DE TRANSITIE NAAR CLOUD COMPUTING
De transitie van software die via de cloud wordt geleverd, is naar onze mening een van de krachtigste en meest ondergewaardeerde veranderingen van het moment. Cloudbedrijven winnen steeds sneller marktaandeel op klassieke aanbieders, en door hun bedrijfsmodel kunnen ze hun marge nog verbeteren naarmate ze groeien.
02
MEDISCHE APPARATUUR EN TECHNOLOGIE
Na de coronacrisis zal de wereld aandacht hebben voor snelle, accurate medische diagnose. En gezien de vergrijzing zal de consumptie in de gezondheidszorg de komende decennia hoog blijven. De nauwkeurige, geavanceerde apparatuur en de technologieën die daarvoor nodig zijn, worden geproduceerd door slechts een handvol essentiële bedrijven, en wij hebben beleggingen in verscheidene daarvan.
Deze trend is een structurele verschuiving in het consumentengedrag, die werd ingezet in 1997, toen iemand het eerste boek op Amazon kocht. Sindsdien heeft elke grote economische crisis de groei van het marktaandeel van e-commercebedrijven alleen maar versneld. Dat was in deze crisis niet anders, en wij verwachten dat die trend in de toekomst nog sterker zal worden.
Raadpleeg de juridische documenten voor volledige informatie over risico's.
De waarde van de beleggingen kan fluctueren (lees meer hierover in de risk warning) en het is mogelijk dat u uw belegde bedrag niet integraal terugkrijgt.
Rendementen uit het verleden voorspellen geen toekomstige prestaties en zijn niet constant in de tijd.  De informatie en de meningen van Invesco kunnen zonder voorafgaande kennisgeving worden gewijzigd. Het fonds bevat een beperkt aantal aandelen en is minder gediversifieerd, waardoor het sterk in waarde kan fluctueren.
Labels zijn uw vijand
"Groei*, waarde**, kern***, klein, groot, evenwichtig... Onze zaken bestaan uit geld verdienen met geld. Dat doen we door grote bedrijven te kopen die onder hun waarde worden verhandeld. Meer niet." Randall Dishmon, fondsenbeheerder
Lees meer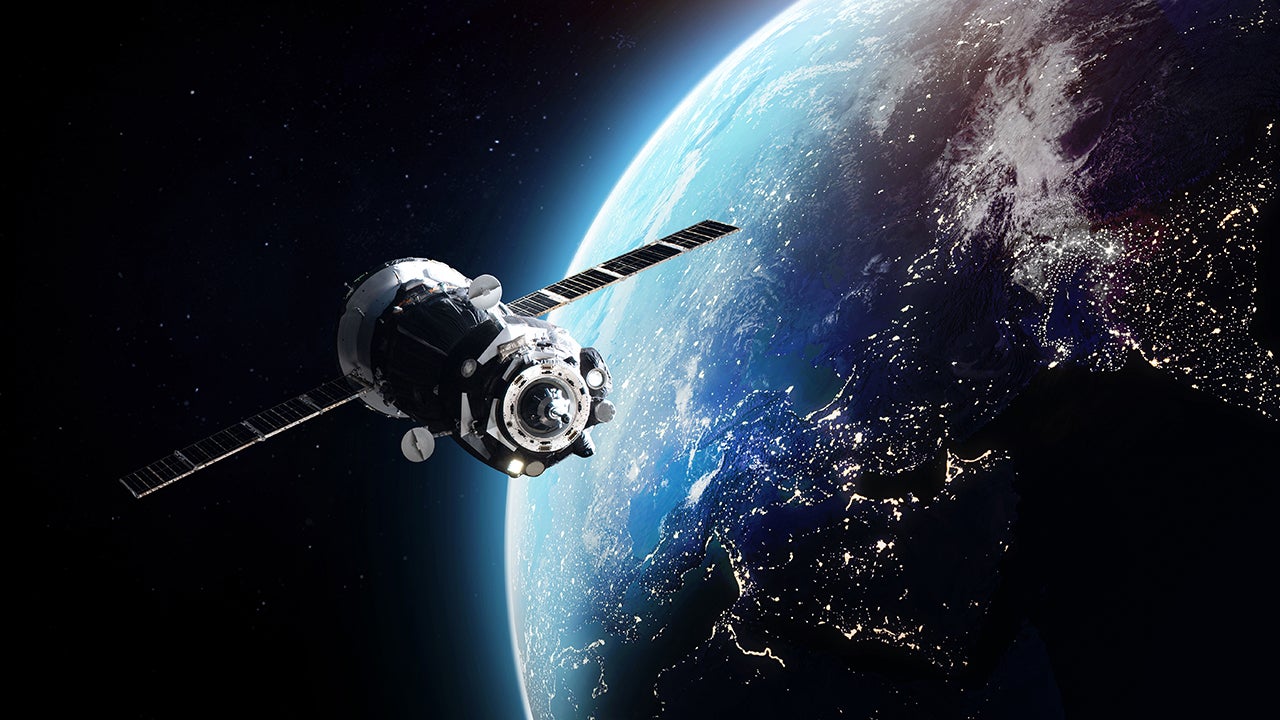 Het fonds wordt actief beheerd en streeft naar vermogensgroei op lange termijn door hoofdzakelijk te beleggen in aandelen en aan aandelen gerelateerde effecten van bedrijven waarvan de belangrijkste activiteiten plaatsvinden in of economisch gebonden in ontwikkelde markten. Het fonds wordt niet beheerd op basis van een benchmark. De investering betreft de verwerving van participaties in een fonds en niet in een gegeven onderliggende waarde.
Redenen om een belegging in het Invesco Global Focus Equity Fund te overwegen
Sluit u aan bij de 1200 beleggers die al geabonneerd zijn op onze nieuwsbrief
Schrijf u in op onze nieuwsbrief en ontvang de nieuwste beleggingsinzichten, onze geplande evenementen en webinars, en informatie over onze producten en mogelijkheden.
* In tegenstelling tot waardebeleggingen kiest de belegger bij groeibeleggingen voor een belegging in een onderneming die haar volledige potentieel nog niet heeft bereikt. 

** Bij waardebeleggingen koopt een belegger effecten die op basis van een fundamentele analyse ondergewaardeerd lijken.

*** Het beheer van kern- en satellietportefeuilles is een beleggingsstrategie die traditionele effecten omvat die bekend staan als het 'kerngedeelte' van de portefeuille, naast een percentage geselecteerde individuele effecten, het zogeheten 'satellietgedeelte'. 
Alle gegevens dateren van 01.01.2022 en afkomstig van Invesco, tenzij anders vermeld.

 

Dit is marketingmateriaal en niet bedoeld als aanbeveling om een ​​bepaalde activaklasse, effect of strategie te kopen of verkopen. Regelgevende vereisten die onpartijdigheid van aanbevelingen voor investeringen/beleggingsstrategieën vereisen, zijn daarom niet van toepassing en evenmin zijn er handelsverboden vóór publicatie.

 

Wanneer individuen of het bedrijf meningen hebben geuit, zijn deze gebaseerd op de huidige marktomstandigheden, kunnen ze verschillen van die van andere beleggingsprofessionals en kunnen ze zonder voorafgaande kennisgeving worden gewijzigd. Raadpleeg voor meer informatie over onze fondsen en de relevante risico's de aandelenklassespecifieke documenten met essentiële beleggersinformatie (beschikbaar in de lokale taal), de jaarverslagen of tussentijdse verslagen, het prospectus en de samenstellende documenten, beschikbaar op www.invesco.eu . Een samenvatting van de rechten van beleggers is in het Engels beschikbaar op www.invescomanagementcompany.lu. De beheermaatschappij kan marketingovereenkomsten beëindigen. Dit is geen uitnodiging om in te schrijven op aandelen in het fonds en is louter informatief, het mag niet worden beschouwd als financieel advies. Dit vormt geen aanbod of verzoek door iemand in een rechtsgebied waar een dergelijk aanbod niet is toegestaan, of aan een persoon aan wie het onwettig is om een ​​dergelijk aanbod of verzoek te doen. Personen die geïnteresseerd zijn in het verwerven van het fonds dienen zich te informeren over (i) de wettelijke vereisten in de landen van hun nationaliteit, verblijfplaats, gewone verblijfplaats of woonplaats; (ii) eventuele deviezencontroles en (iii) alle relevante fiscale gevolgen. Zoals bij alle beleggingen zijn er risico's aan verbonden. Deze communicatie is louter informatief. Diensten op het gebied van vermogensbeheer worden door Invesco geleverd in overeenstemming met de toepasselijke lokale wet- en regelgeving. Het fonds is alleen beschikbaar in rechtsgebieden waar promotie en verkoop is toegestaan. Mogelijk zijn niet alle aandelenklassen van dit fonds in alle rechtsgebieden beschikbaar voor openbare verkoop en niet alle aandelenklassen zijn hetzelfde en passen ook niet noodzakelijk bij elke belegger. De vergoedingenstructuur en de minimuminvesteringsniveaus kunnen variëren afhankelijk van de gekozen aandelenklasse. Raadpleeg de meest recente versie van het prospectus van het fonds met betrekking tot de criteria voor de afzonderlijke aandelenklassen en neem contact op met uw plaatselijke Invesco-kantoor voor volledige details over de registratiestatus van het fonds in uw rechtsgebied. Houd er rekening mee dat de informatie in deze mededeling uitsluitend betrekking heeft op het Invesco Global Focus Equity Fund. Dit fonds is gevestigd in Luxemburg.

 

Uitgegeven door Invesco Management S.A., President Building, 37A Avenue JF Kennedy, L-1855 Luxemburg, gereguleerd door de Commission de Surveillance du Secteur Financier, Luxemburg.

1998466