Innovation
A transformative change to healthcare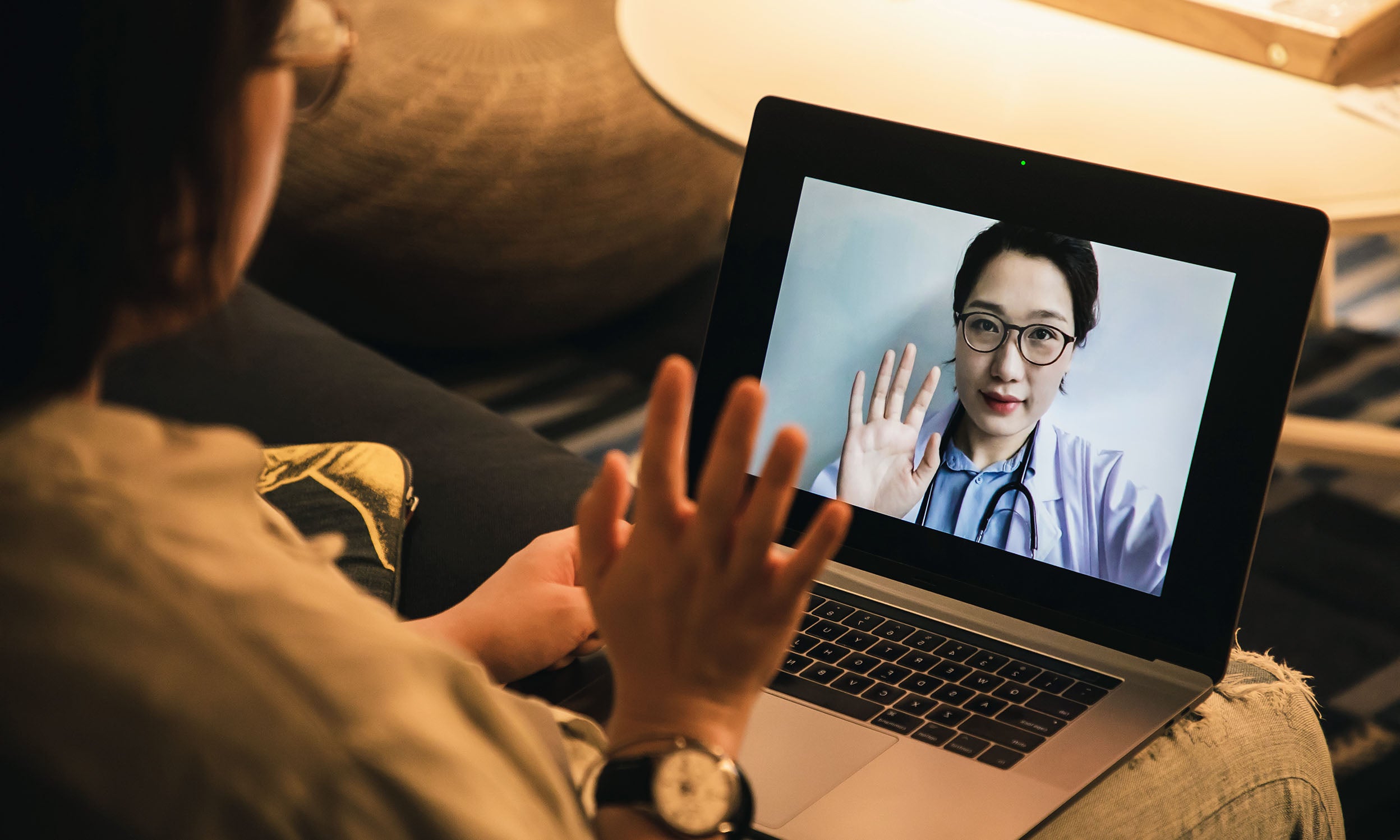 As if the healthcare industry wasn't complicated enough—with downward pressure on reimbursements from insurers, increasing fixed costs legislated into the delivery of care, and a desire on the part of providers to continually improve the quality of care—along came COVID to throw the entire healthcare landscape into complete disarray.
Disruptive innovation
Almost overnight, safety protocols dramatically restricted the volume of patients. Access to certain types of care (e.g., elective surgeries) was suspended, as hospitals flexed to address the pandemic crisis. But unlike other businesses, medical facilities couldn't simply shutter operations. They had a duty to maintain continuity of care to their patients and to the community. 
This required a complete rethinking of patient access and how to maintain the delivery of quality care. Within a matter of weeks, medical practice groups and hospitals across the country began bringing fully functional telehealth platforms online thanks to the vision of Nasdaq-100 innovator, Zoom—which back in 2017 launched the industry's first scalable, cloud-based video telehealth service (Zoom for Telehealth).1 Featuring integration with an electronic health record system, Zoom healthcare was able to facilitate reliable, HIPAA-compliant communications between organizations, care teams and patients globally.2
Other Nasdaq-100 innovators, like Workday, were able to provide healthcare organizations with much-needed, real-time visibility into their financials to help them reduce costs and enhance revenues, without having to compromise on the quality of care they deliver.

Even those firms tangential to the healthcare industry, like Akara Robotics, were able to quickly pivot in support of this worldwide crisis. For Akara, this came in the form of adapting their depth of robotics expertise to the development of 'Violet'—a special purpose disinfectant robot which is tasked with using UV rays to kill germs and viruses throughout various hospital and care settings.

       Watch a short interview with the co-founders of Akara.
Looking back at the past year, it's amazing how quickly both physicians and patients were able to embrace this new virtual delivery of healthcare evaluation and patient management. But as with any transformative shift, additional challenges will inevitably transpire; and these will once again require new disruptive innovations in healthcare. 
A revolutionary delivery mechanism
Perhaps even more revolutionary is how the mRNA technology used in developing Moderna's COVID vaccine might be applied over the coming years to fight other pathogens. The underlying mRNA vaccine technology has been in development for decades, but COVID provided a tremendous accelerant. Not only do multiple state-of-the-art mRNA factories now exist, but the technology is such that capacity can be switched from producing vaccines for one pathogen to another quickly and cost-effectively.
From vaccines against the common flu to a myriad of cancer therapies targeted to kill specific types of tumor cells, treatments for rare genetic diseases and vaccines for other infectious diseases such as HIV, the future of this transformative technology seems limitless.
Looking ahead
After spending the better part of the last 18 months in reactive mode, hospitals, medical practices and healthcare providers are finally able to begin looking forward. And it appears that many of these crisis-driven medical innovations—including the widespread transition to telemedicine as a primary mechanism for routine care—will become mainstays of the healthcare delivery practice model for decades to come.
When it comes to keeping us healthy—whether designing new solutions born out of necessity or retooling existing technologies to adapt to a changing reality—a commitment to visionary thinking and continuous R&D is enabling the companies that comprise the QQQ ETF to remain at the forefront of innovation.
1

Zoom Launches Industry's First Scalable Cloud-Based Video Telehealth Solution," Zoom Communications, April 20, 2017

2

Zoom HIPAA Datasheet, September 2021
How to invest in QQQ
Select the option that best describes you, or view the QQQ Product Details to take a deeper dive.