ESG and responsible investing
The rise of ESG-focused ETFs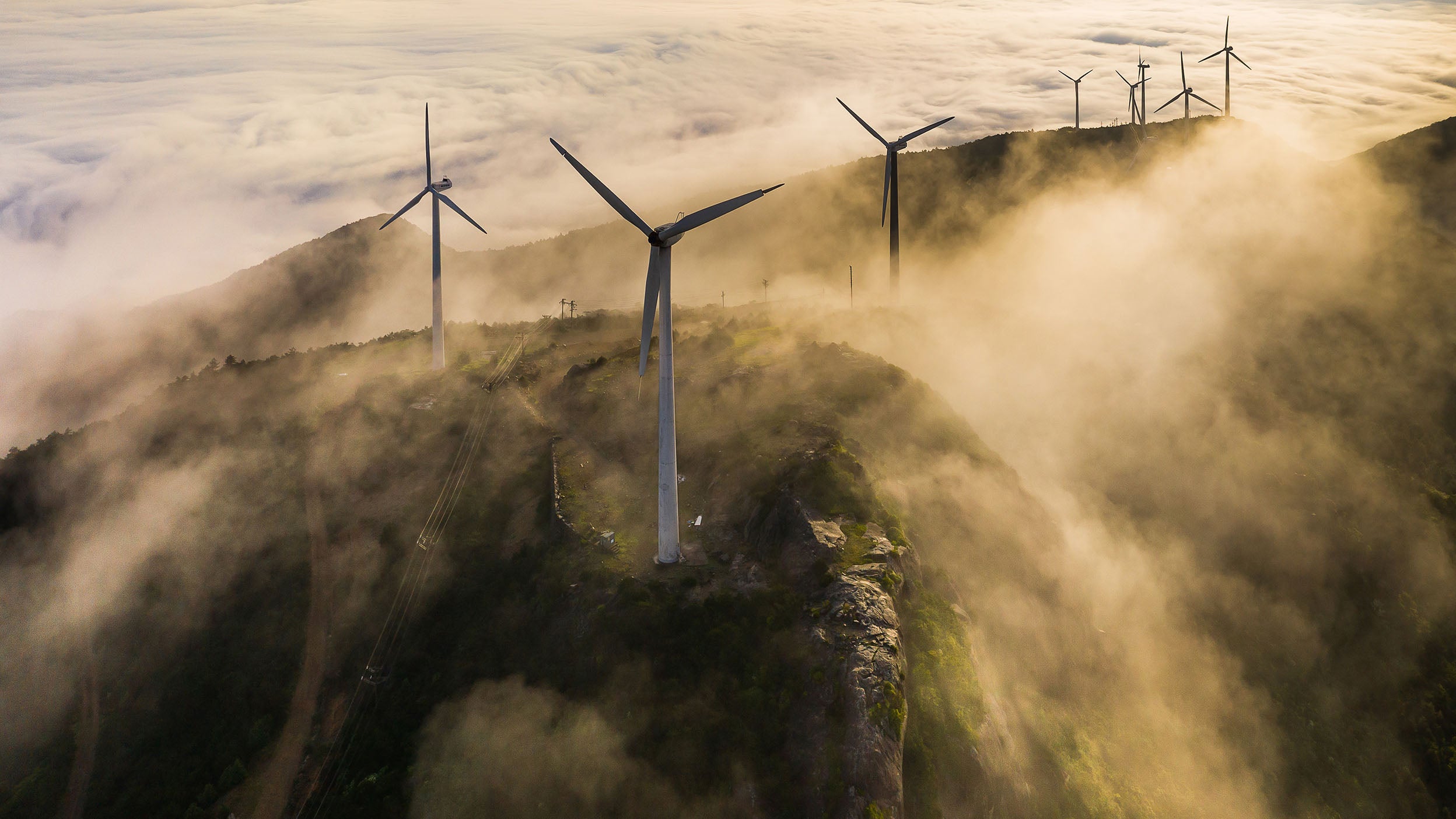 Over the course of 2020, there were more than 300 new ETFs launched—a 31% increase over the previous year.1 One particular area of focus that's witnessed a surge in both new funds and investor interest is Environmental, Social and Governance (ESG).
By analyzing and quantifying a range of factors, these ETFs strive to identify companies that demonstrate exemplary corporate citizenship in the belief that they will be more economically sustainable in the long term. In identifying investment opportunities, fund managers assess:
Environmental factors including a company's use and conservation of natural resources; its carbon footprint; its level of waste and pollution; and how the business is addressing any potential environmental risks it may face in the future.
Social factors such as employee relations and diversity; occupational safety and health; and working conditions throughout the company's supply chain.
Governance factors including the structure and diversity of the board of directors; the compensation and incentive structure for executives; the company's history of political lobbying and donations; and the general overall transparency of company dealings.
Decades ago, these socially responsible strategies were thought to be well-meaning but less profitable, since by definition they limited the pool of potential investments. In recent years, however, fueled by a growing awareness and concern over key societal issues such as climate change, social justice, and diversity, investors have amplified their demands for corporations to more fully embrace ESG factors in both their organizational structure and day-to-day operations.
Technology leaders such as Amazon, Google, Facebook and Microsoft were early adopters of ESG mandates—dominating the procurement of clean energy and carving out positions as some of renewable energy's biggest customers. Soon, other innovators and forward-thinking brands followed suit. In fact, the recently published 2021 Barron's List of 100 Most Sustainable Companies includes a remarkable sixteen companies representing the Nasdaq 100 and Invesco QQQ ETF.2 And it's not just tech leaders like Intel (INTC), Cisco (CSCO), and NVIDIA (NVDA)…but companies from a diverse range of industries and market sectors including Starbucks (SBUX), PepsiCo (PEP), Amgen (AMGN) and Workday (WDAY).3
Today, some of the most progressive, innovative, and best-run companies are those that view themselves as agents of positive change for ESG issues. We're proud so many of them reside in one place—our Invesco QQQ ETF.
Spotlight on Climate

As more and more investors come to terms with the realization that climate risk is investment risk, there's growing support on Wall Street for the Biden administration to leverage both executive orders and existing regulatory powers to compel companies to make standardized disclosures of material information on climate risks. This would allow investors to allocate their capital to those companies that are outperforming their peers on climate metrics—creating a market mechanism to incentivize better climate outcomes.
Additionally, this past June, Amazon launched its $2 billion Climate Pledge Fund—a massive initiative aimed at encouraging and assisting companies to achieve net-zero carbon emissions by 2040 (10 years ahead of the Paris Climate Accord goal) by investing in visionary companies whose products and solutions will facilitate the transition. The pledge now has 53 corporate signatories.4
Spotlight on Diversity
This past December, Nasdaq CEO Adena Friedman announced the exchange's intention to request permission from the SEC to adopt a new rule requiring companies listed on the Nasdaq exchange to have at least one woman and one other 'diverse' director (e.g., from an underrepresented minority or the LGBTQ+ community), and to report data on board diversity. Failure to meet these requirements within a reasonable timeframe would result in potential delisting from the exchange.
Logic tells us that, going forward, the cost of capital should be cheaper for responsible companies—since capital will flow to businesses that do right by all their stakeholders and maintain a strong ESG framework. Corporate leaders understand that their reputation depends on a positive market perception of their ESG efforts. Not only will this impact future revenues, but it will dictate their ability to attract and retain talented professionals.
Case in point: Just last year, Microsoft announced that by 2030 the firm will be carbon negative, and that by 2050 they're targeting to have removed all the carbon the business has ever emitted since their founding in 1975.5
Millennials should accelerate the trend
With more than $30 trillion expected to be passed down over the next couple of decades—much of it to millennial beneficiaries—there looks to be no letup in support for ESG initiatives. According to MSCI, 88% of wealthy millennials actively consider the ESG impact of their portfolios, with more than half (57%) of them having intentionally stopped investing or declined to invest in a company specifically as a result of its ESG metrics.6
This same generation tends to view their consumer activities through the same lens—buying goods and services from businesses and brands with strong ethical reputations. Not only will the future holders of capital care more about these issues, but as younger politicians rise through the ranks of government, the likelihood of meaningful legislation that solidifies an ESG framework grows. 
While the COVID-19 pandemic has certainly served as an accelerant for the ESG investment trend, many industry experts believe that this increased investor focus on ESG considerations will continue long after this virus is in our rear-view mirror. ESG is here to stay and will slowly evolve to be an underlying selection criterion.
1

FactSet data, January 2021

2

"100 Most Sustainable Companies," Barron's, February 2021

3

Companies listed are holdings of QQQ as of April 12, 2021


4

"Carbon Elimination," The Climate Pledge, April 2021


5

"Microsoft will be carbon negative by 2030, January 2020


6

"Swipe to invest: the story behind millennials and ESG investing," MSCI ESG Research LLC, March 2020
How to invest in QQQ
Select the option that best describes you, or view the QQQ Product Details to take a deeper dive.