Article
A new global economic order?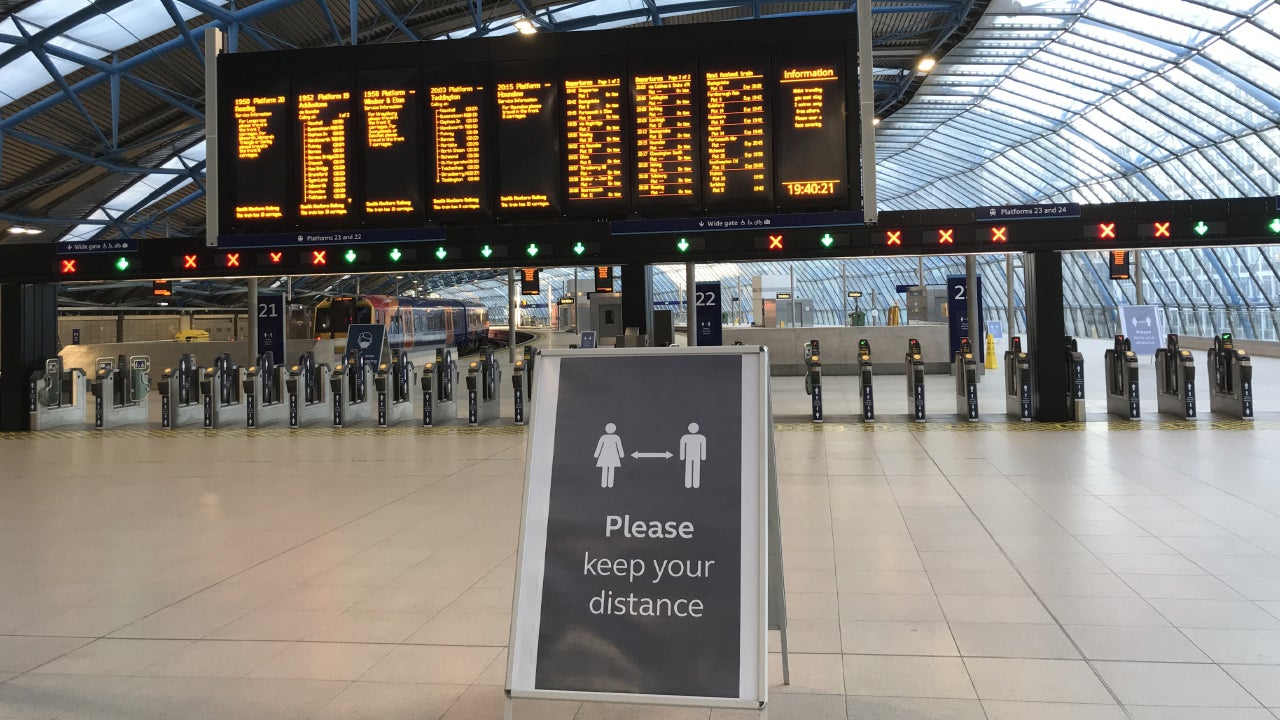 Martin Walker: "I'm delighted to be taking on the management of the Perpetual Income and Growth Investment Trust plc, albeit for only a short period of time." In recognition of the importance of providing shareholders with insight into his thoughts and approach to investing for the trust, in this piece, Martin Walker considers how Covid-19 is affecting the global economic order and questions whether we are entering a new market epoch.
The impact of Covid-19 on the UK equity market has been significant with extreme moves in financial market volatility. Besides its impact on public health, the pandemic is also likely to have significant economic consequences. The UK is expected to face a severe recession and it is clear that the impact of lockdown will have a very significant impact on our economy.
In the UK, estimates for Q2 GDP are around -16%, and -8% for the year (Bloomberg consensus as at 29 May 2020). While there is little doubt about the unprecedented nature of the current situation, the great inflation/deflation debate questions whether today's stimulus spending will lead to tomorrow's inflation.
In the short term, deflation is almost certain from a global perspective, not least because of the collapse in the oil price, but also as output gaps rise with unemployment. As authorities respond with very aggressive monetary and fiscal stimulus, economic activity will start to recover and consume latent capacity. It is at this point that the consequences of higher money supply are likely to be felt through inflation. Milton Friedman said monetary (and fiscal) policy works, but with "long and variable lags", timing is uncertain, but the end destination will likely be one of monetary debasement and rising prices.
I anticipate that this will be driven by the fact that Keynsian fiscal policy is back in vogue after many years on the side lines. This will be funded primarily by central banks, effectively the mixing of church and state. Although there is likely to lip-service paid to tax increases, mostly on the rich and corporates, this will not get close to filling in the hole. Governments will issue debt and central banks will buy it, and money will be created.
Previous QE programmes did not result in inflation on 'Main Street' (as they did on 'Wall Street' following the global financial crisis of 2008/09). However, it is worth remembering that these QE programmes were conducted against a backdrop of a deleveraging banking system (inflationary forces offset by deflationary forces). This will not be happening this time so transmission to inflation is more likely.
If money is being printed in the UK to pay for fiscal spend, then all else being equal this should increase the money supply. If one were to apply standard monetary theory, this would suggest that if GDP is down 10% and Money supply up 10%, then price levels should be approximately 20% higher1.
If we then consider that exchange rates over time are set by relative price levels (PPP) then all other things being equal, Sterling should weaken in absolute terms. But the UK is not alone – the process of printing money is likely to be repeated in the US and around the world. The question is who will do more? Both Sterling and the US Dollar currencies may be weak against immutable currencies like gold or even the Swiss franc. It is for this reason that, despite the current low value of sterling in historical terms, I am more equivocal at the prospect of Sterling strength going forward.
Another major macro theme has been around the strong dollar and the much talked about Eurodollar shortage (a Eurodollar is any US dollar held outside of the US). The release of US dollars on to Main Street via fiscal largesse may well ease the dollar shortage, reducing the scarcity globally and pressuring the USD price globally. This dynamic could favour Emerging Market asset classes, and this is clearly relevant in terms of stock selection.
An easing Eurodollar shortage and a move from 'Just in time' inventory to 'just in case' would be positive for global GDP and positive for basic materials stocks. Furthermore, the reflationary journey from deflation to inflation would need to transition through something that would look pretty much like a Goldilocks scenario.
During this period, we could well see a steepening yield curve (depending upon how much attention markets are paying to central banks and governments). As fund managers, we should be alive to this as an opportunity and what that would mean for sector leadership as the market moves to favour short-duration sectors such as financials and mining stocks.
Some of the 'perma bearish' economists whose research I read – Albert Edwards, Gerry Minack, and Julien Garran - see what is coming as an END to the period of secular stagnation. This probably good news for equities, and bad news for cash, bonds, and bond-like equities.
Implications for UK Equity portfolio
As a valuation-orientated investor, I remain committed to valuation at the point of purchase. I continue to remain focused on company cash flows. Dividends are paid out of cash and free cash flow generation is a pre-requisite to pay dividends. I believe that the dividend payments of cash generative businesses will normalise sooner than those with ongoing calls from fixed and working capital.
However, in a much-changed world, not all companies will be able recover at the same rate, nor indeed to the same extent. Some stocks will continue to appear cheap, for good reason. Price is of itself not a sufficient reason to buy, or continue to own, a stock.
Against a backdrop of increased and increasing fiscal stimulus, I believe that selective deeply discounted UK domestically-orientated stocks, with differentiated business models and a sustainable competitive advantage, have the potential to emerge from this crisis stronger.
But it is important also to balance a UK domestic tilt with internationally exposed UK businesses that will benefit from the undoubted global fiscal stimulus. Exposure to energy companies, for example, should be advantageous in the medium term, as the price of oil continues to recover from its recent historic lows.
While it is important during a time of reflationary activity that the portfolio has cyclical exposure, defensive balance continues to be provided from other international exposure in areas such as tobacco and pharmaceuticals.
Ultimately, I'm looking to identify stocks which will perform well through this period of reflation when central banks and governments are providing monetary and fiscal stimulus in order to spur economic activity.
In this rapidly changing environment, it is crucial that active fund managers are able to respond to market events in a timely manner and I continue to manage the portfolio in line with its objectives. Any changes to holdings will always be made with the best long-term interests of the shareholders of the Trust in mind.
1 Using the equation MV=PQ
The value of investments and any income will fluctuate (this may partly be as a result of exchange rate fluctuations) and investors may not get back the full amount invested.

The product may use derivatives for efficient portfolio management which could result in increased volatility in the NAV.

The product invests in smaller companies which may result in a higher level of risk than a product that invests in larger companies. Securities of smaller companies may be subject to abrupt price movements and may be less liquid, which may mean they are not easy to buy or sell.

The use of borrowings may increase the volatility of the NAV and may reduce returns when asset values fall.

As a result of COVID-19, markets have seen a noticeable increase in volatility as well as, in some cases, lower liquidity levels; this may continue and may increase these risks in the future. In addition, some companies are suspending, lowering or postponing their dividend payments, which may affect the income received by the product during this period and in the future.
This document is marketing material and is not intended as a recommendation to invest in any particular asset class, security or strategy. Regulatory requirements that require impartiality of investment/investment strategy recommendations are therefore not applicable nor are any prohibitions to trade before publication. The information provided is for illustrative purposes only, it should not be relied upon as recommendations to buy or sell securities.


Where individuals or the business have expressed opinions, they are based on current market conditions, they may differ from those of other investment professionals and are subject to change without notice.


For more information on our products, please refer to the relevant Key Information Document (KID), Alternative Investment Fund Managers Directive document (AIFMD), and the latest Annual or Half-Yearly Financial Reports. This information is available using the contact details shown.