Insight
Invesco Income Growth Trust plc: Building firepower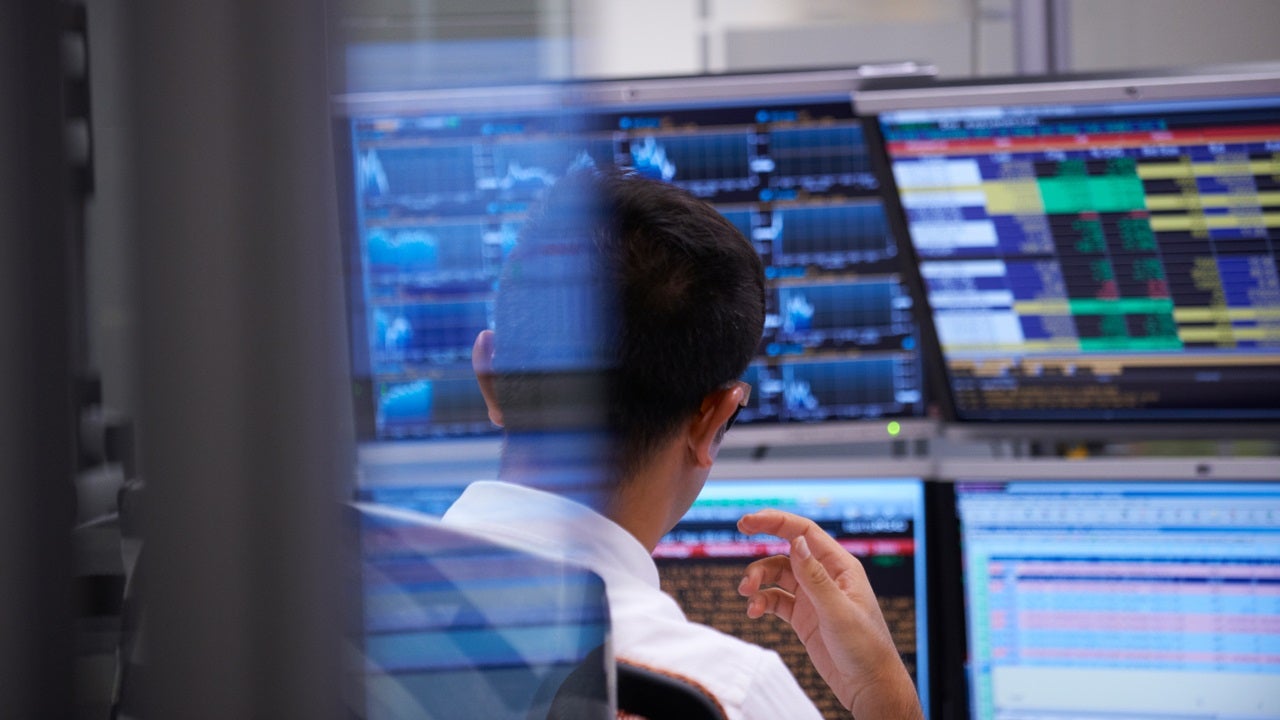 Ciaran Mallon, manager of the Invesco Income Growth Trust plc, urges shareholders to make their vote count at the upcoming annual general meeting (AGM) in September.
It's been a challenging year so far. How has the portfolio coped?
It has indeed been an extraordinary year so far. The portfolio had been conservatively constructed and cautiously managed going into the pandemic and this has served it well. My focus has always been on high quality companies with strong balance sheets and which are well managed, and I've been pleasantly surprised by how the companies that I hold are coming through this.
One of the ways that some companies are responding to the pandemic is by cutting or deferring dividend payments to shore up their balance sheets to weather the financial impact. There has been some response in the portfolio to that, with some sales and some purchases of new holdings. However, while I didn't foresee the crisis which was to come, it was a portfolio that was ready for a difficult period and it has certainly been tested this year.
In keeping with my relatively cautious approach to investing, gearing has generally been undertaken at a rather conservative level in recent years. Gearing is when an investment trust can borrow money to invest and the level of borrowing coming into the pandemic was quite low. This meant that the portfolio was in quite a good place at the start of the year. That gives me the firepower for investing when the time is right, when the risks are lower, and the opportunities are there – which I don't believe is the case right now.
Of course, the portfolio is built around the potential of the businesses held and not on a particular outcome relating to Covid or even Brexit. It is about company fundamentals and this year has been a considerable test of those company fundamentals, so I find that quite reassuring.
Given the current environment, which areas of the market do you believe offer the most attractive opportunities and are there any areas that you are avoiding?
I take a cautiously optimistic approach to investing. The good news is that some of the very big core holdings have done well during this period. Big international growth businesses have been shown to be extraordinary resilient, and some of the large UK businesses have also been very strong. Our focus on good quality businesses has served us well in this testing environment.
Meanwhile, I'm selectively exposed to some of the businesses which are in the thick of it - companies whose businesses are UK focused, within Retail and Leisure, for example. My view is that it is undoubtedly a difficult year for them but that they are much better placed than their competitors and when the recovery comes (which it will), I believe that they will be really well placed to move forward.
I would also highlight utility companies in the portfolio (companies which provide core water and electricity services, for example) which had experienced a degree of regulatory and political pressure in recent years. That period is now passing, and they have been good performers for about the past 12 months adding to a very long track record of strong returns. My judgment is that they are still well placed to keep paying their dividends, at a time when some companies can't pay, and that they will continue to do what they have done in the past for the portfolio by producing a combination of capital growth and income, as well as growth in that income.
In addition, the portfolio has been underweight banks versus the FTSE All-Share index, and the banks were told by the government not to pay dividends earlier this year, so in a relative sense that has been helpful. I feel it will continue to be a difficult environment for banks, especially against a backdrop of low interest rates, for some time yet.
We have also seen the oil price come under a lot of pressure, which has negatively impacted Oil & Gas stocks. They have also encountered some longer-term challenges around the transition in the provision of energy to the economy. While there is some selective exposure to that in the portfolio, it is less than that of the FTSE All-Share index, and so that's also been helpful.
Banks have historically been a large part of income payments for UK investors. Given that banks announced back in March that they would be cutting their dividend payments, what implication does this have for UK income investors over the next three years?
In terms of companies cutting or deferring dividend payments, the banks were forced to by the regulator. Elsewhere, while some businesses were cautious, others found that their balance sheets were not in the right place and that they were suffering due to the impact of the lockdown and had no choice not to pay dividends.
I think we're getting a sense as to what the year will look like at its worst, and we're beginning to see some companies which paused their dividends begin to start paying them again.  
I think we're on an upward trend from here. I wouldn't expect next year to be as good as 2019 because it will take a little while for companies to catch up. Some companies will likely want to reduce debt rather than pay dividends to the level they were before, and some companies which have been struggling to pay their dividends could use this as an opportunity to reset to a lower (and healthier) level as they look to 2022 and 2023.
Some good news also for the shareholders of Invesco Income Growth Trust plc. During the good years we kept back some of the dividend income that we received and built up reserves on the balance sheet so that we can dip into them in the bad years. The ability to do this is one of the unique benefits of an investment trust, and 2020 has certainly been a bad year! We have grown the dividend for 23 years and it's a quality which we know the shareholders value.
Within the annual general meeting (AGM) coming up on 10 September there's a continuation vote. What would you like to say to shareholders who you believe should vote for the Trust to continue?
I certainly would like the Trust to continue. The background is that the share price was trading at a persistently wide discount to the net asset values of the Trust and the Board considered all the options available to narrow that discount. They thought that the continuation vote was the way forward.
When it comes to managing the assets in the portfolio and looking after those investments on behalf of the shareholders in the Trust, I certainly make full use of shareholder democracy, so I'm very happy to be involved in the process where the shareholders of the Trust get a chance to exercise their democratic right. I think that the vote will pass, and I think that it's been an important exercise.
I've got very strong conviction in the holdings in the portfolio and I'm very excited about the potential for performance as we get through this extraordinarily difficult year. I have the ability to increase borrowings in the portfolio, if I believe it's the right thing to do, taking account of risks, which, if performance is strong, it will exacerbate that performance.
Naturally, I'm working hard to choose the right investments to produce a good outcome for shareholders over the longer term. I have a careful and considered approach to investing , focused on the fundamentals of the companies I am invested in. When I look at the constituents of the portfolio and I look at how they have been tested this year, I remain very confident in their prospects. 
The value of investments and any income will fluctuate (this may partly be as a result of exchange rate fluctuations) and investors may not get back the full amount invested.

When making an investment in an investment trust you are buying shares in a company that is listed on a stock exchange. The price of the shares will be determined by supply and demand. Consequently, the share price of an investment trust may be higher or lower than the underlying net asset value of the investments in its portfolio and there can be no certainty that there will be liquidity in the shares.

The use of borrowings may increase the volatility of the NAV and may reduce returns when asset values fall.

As a result of COVID-19, markets have seen a noticeable increase in volatility as well as, in some cases, lower liquidity levels; this may continue and may increase these risks in the future. In addition, some companies are suspending, lowering or postponing their dividend payments, which may affect the income received by the product during this period and in the future.
This document is marketing material and is not intended as a recommendation to invest in any particular asset class, security or strategy. Regulatory requirements that require impartiality of investment/investment strategy recommendations are therefore not applicable nor are any prohibitions to trade before publication. The information provided is for illustrative purposes only, it should not be relied upon as recommendations to buy or sell securities.

Where individuals or the business have expressed opinions, they are based on current market conditions, they may differ from those of other investment professionals and are subject to change without notice.

For more information on our products, please refer to the relevant Key Information Document (KID), Alternative Investment Fund Managers Directive document (AIFMD), and the latest Annual or Half-Yearly Financial Reports. This information is available using the contact details shown.