Invesco values diversity of thought
One of our key attributes—diversity of thought—translates to a collaborative decision-making style. At Invesco, employees feel valued, appreciated and respected for their unique contributions to our clients and to the firm overall.
Our aspiration is for our workforce to continually reflect the diversity of people and perspectives in today's evolving society, which we believe is fundamental to our efforts to help our clients and employees get more out of life.
Our business success relies on engaging a highly diverse team of people across the globe who are client-focused, think differently and draw on a range of backgrounds and experiences to contribute their unique perspective. Ensuring a broad range of different experiences and backgrounds helps us create the diversity of thought needed to deliver a compelling investment experience for clients and ensure an engaging work environment for our people. This approach is a core attribute of our firm's culture, which actively encourages our people to collaborate to find the best ideas and solutions for clients, leveraging the tremendous diversity of thought that exists across our global organization.
What diversity means to Invesco
At Invesco, we're committed to improving diversity of all types, at all levels, and in all functions across our global business. All diversity is important, however, as diversity is very country and culturally specific, at an enterprise level we have an enhanced focus on gender diversity. Today we have a diverse, talented pool of women across our global firm, but we aspire to have more women at senior levels and across all functions.
The CEO and Senior Managing Directors (SMDs) of Invesco, the most senior leaders for key parts of our business, have adopted several principles for achieving our gender diversity targets. To demonstrate our commitment to senior-level accountability globally, the firm has adopted a four-point pledge. Specifically, the CEO and SMDs have pledged that:
We are supportive of this initiative and will apply this to Invesco globally with the CEO and each SMD as the senior executives responsible and accountable for gender diversity and inclusion;
Globally, we've set a target for female representation of senior managers to be between 30% - 40% by 2020 (currently 26%);
We will conduct and share high-level diversity and inclusion activities that will aid our achievement of the target and support having greater diversity across the globe; and
Goals on gender diversity will be included for the CEO and the SMDs, as part of their overall performance goals, and to be in support of gender diversity and inclusion activities.
Read Invesco's full diversity and aspiration in our 2018 Proxy
What Black History Month means to us…
In honor of Black History Month, we asked what this time of remembrance means to our employees. Read what some of our Invesco team members shared with us.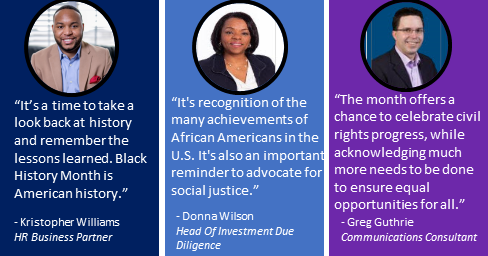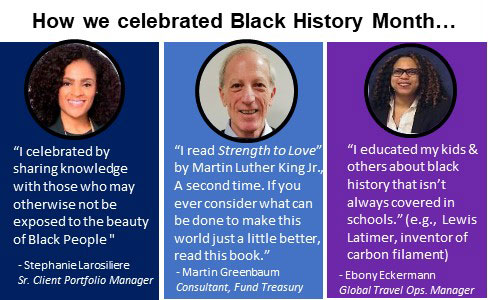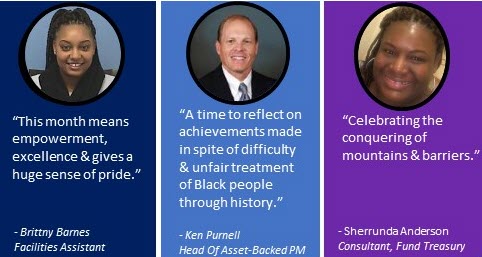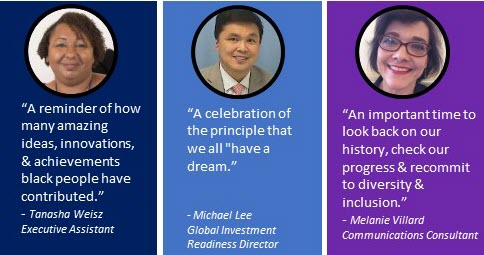 To meet our aspirations, we have implemented a variety of initiatives focused on engaging and developing the diverse individuals who work for Invesco as well as continuing to attract additional diverse talent. These initiatives include programs focused on developing the next generation of leaders, training efforts intended to enhance our inclusive culture and more robust recruitment practices.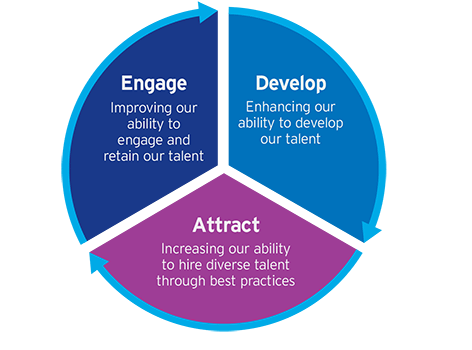 Engage
Committing publicly to improving diversity, with an enhanced focus on women, at Invesco
Reviewing benefits and processes to support a diverse workforce
Supporting inclusive behaviors via training and leadership behaviors
Expanding the Invesco Women's Network to offer development and networking programs across the globe
Continuing to listen to and respond to employees on diversity issues
Develop
Investing in Global Women In Leadership training programs
Providing opportunities dedicated specifically to support the career development, through the Invesco Women's Network iMentor program
Promoting diversity of thought via our management programs to all levels of employees from individual contributors to executive leaders
Supporting strong talent management and development practices to assist all employees with their ongoing development
Attract
Ensuring a diverse mix of candidates are reviewed for roles with a diverse interview panel
Striving to ensure that we attract talent from a broad range of sources and backgrounds
Partnering with "The Mom Project" and other firms to help us connect with professionals who have taken a career break
Committing to encourage more women into roles in our investment management teams and other functions that are predominately male via events and sponsorships
Enhancing our presence on social media with testimonials on why Invesco is a great place to work
All of these efforts are sponsored by the Senior Managing Directors and incorporated into the firm's business plans and leadership objectives.
The Invesco Women's Network (IWN) was founded in 2010 in order to create opportunities and forums for the development, networking and engagement of Invesco women. Its goal is to further enhance the company's ability to attract, retain, develop and advance women at all levels and across all functions.
IWN has grown to include 18 chapters across the globe.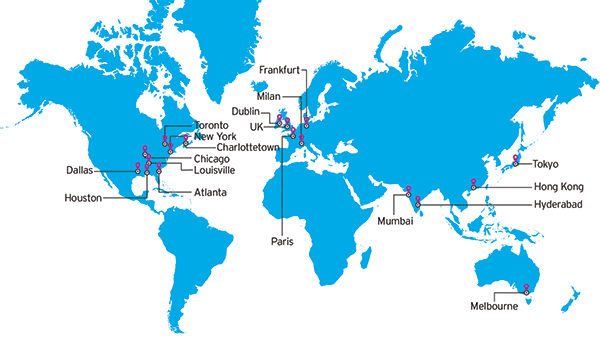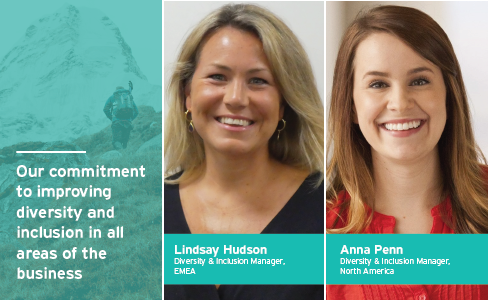 Meet Lindsay Hudson and Anna Penn - Diversity and Inclusion Managers for EMEA and North America
Leveraging the global perspectives, backgrounds, and experiences of our people is one of the core attributes of our company's culture. We are continually pursuing a workforce that reflects the diversity of people and thought that we see in today's evolving society, and we believe that focusing on these areas is a fundamental part of how we help clients and employees get more out of life.
We have many initiatives underway to support our goal of building a truly diverse workforce and an inclusive culture – but change of this nature takes time. One of our key actions was to appoint dedicated Diversity and Inclusion managers in each region. Lindsay Hudson has stepped into the role for EMEA, and Anna Penn joins us to support North America.
Together, they will lead diversity and inclusion engagement for the company, ensuring greater global alignment and adoption of best practices.
Celebrating LGBTQ Diversity
Meet the diverse employees of Invesco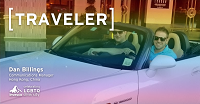 Dan Billings
Communications and Marketing
Hong Kong, China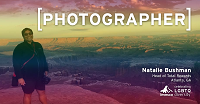 Natalie Bushman
Head of Total Rewards
Atlanta, GA, USA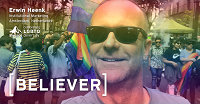 Erwin Heenk
Institutional Marketing
Amsterdam, Netherlands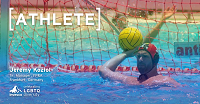 Jeremy Koziol
Senior Manager, Financial Planning and Analysis
Frankfurt, Germany
Mitchell MacLean
Client Services Representative
Charlottetown, Prince Edward Island, Canada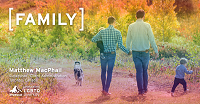 Matthew MacPhail
Supervisor, Client Administration
Charlottetown, Prince Edward Island, Canada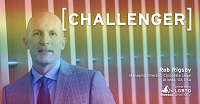 Rob Rigsby
Managing Director, Corporate Legal
Atlanta, GA, USA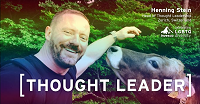 Henning Stein
Head of Thought Leadership
Zurich, Switzerland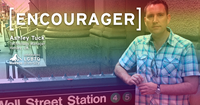 Ashley Tuck
Technology Manager
Henley, UK