MARKET VIEWS
Forging ahead in China: an interview with Andrew Lo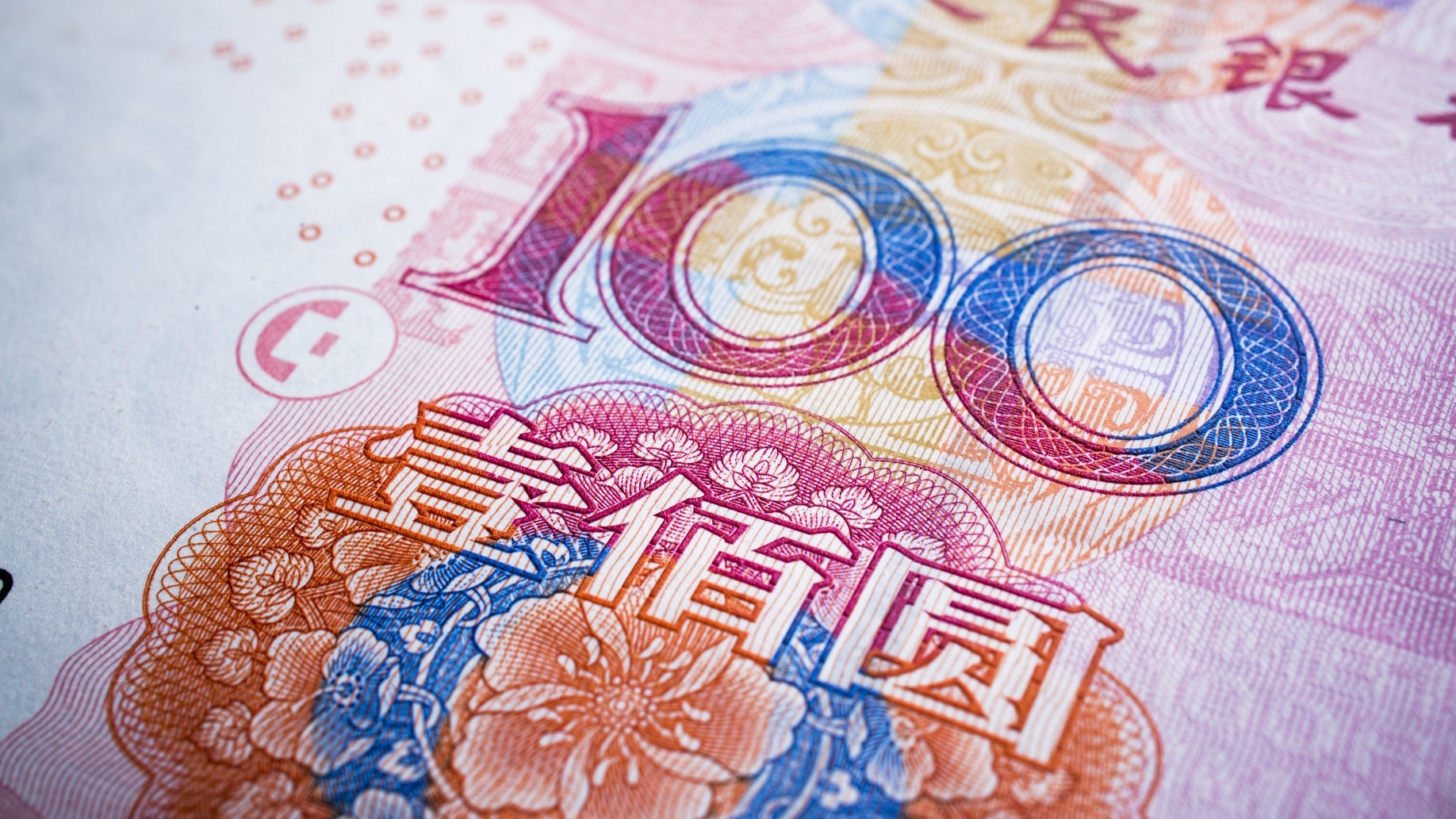 Risk & Reward, Invesco's award-winning quarterly publication on original investment insights, sat down with Andrew Lo, Senior Managing Director and Head of Asia Pacific, to talk about the recent China Position study, what the survey results mean, his views on China and what the future of investment in China could look like. With almost four decades of experience in the investment management industry, Mr. Lo has seen the landscape evolve over time, ushering in a meaningful and fundamental shift with the emergence of China.
Risk & Reward

According to the study, how are investors approaching China-related investment?

Andrew Lo

Despite the ongoing uncertainty and softening global economic sentiment, survey respondents appear focused on exploring the long-term opportunities in China. For example, amid ongoing trade tensions, some 68.4% of respondents still reported that they are planning to increase investments in China over the next 12 months. 

We know that China is a large and rapidly growing economy that presents countless opportunities, and that's stoking global investor interest. Indeed, 40.2% of respondents said that the growth potential of China's listed companies is driving their decision for a dedicated investment exposure to China.

We also note that market transparency and greater accessibility are providing additional impetus. Respondents cited better corporate reporting, legal protections for foreigners and the sophistication of financial intermediaries as further reasons behind committing investment resources to China.
Overall, we think respondents are optimistic about China over the long run because it's becoming easier to understand and access its markets. And that denotes a shift in investor sentiment towards China – until recently, China was seen as a source of capital, not an investment destination in its own right. Now, organizations see a clear need to carve out a specific allocation to China. This is a key development in China's market evolution.

Risk & Reward

What have clients been telling you about investing in China?

Andrew Lo

There are two major themes I hear from our clients:

The first is that the index inclusion of Chinese equities and bonds is really making them take notice of the market, sometimes in a new light. Many have told us that, while they've been impressed by China's continued economic growth and reforms over the years, they were still skeptical about the attractiveness of China. They had questions like – "Yes, I can see the good economic performance, but does this translate into investment returns for us?" or "What about government and state intervention?"

So, the inclusion is a starting point for them to think differently about the market. It motivates our clients to speed up their learning about and understanding of China. I think this is where we can help them by sharing our knowledge about how China can fit into their portfolios.

Secondly, the survey showed that there are some segments of institutional investors willing to forge ahead in terms of their China exposure, be that through dedicated mandates or ETFs. These are the ones who want to explore opportunities, and whom we often partner with – we have the experience and the know-how to guide them. 

Risk & Reward

Are the survey findings in line with your expectations, or did they surprise you?

Andrew Lo

I think what immediately jumped out at me and my team was the bullishness with regard to investing in China, particularly in the current climate. That was a bit surprising. But taking a step back, we see that the direction, the trajectory the results show is consistent with our expectations.

This bullishness is heartening. It shows a willingness and a level of sophistication in how some global investors view China, particularly how access to China's capital markets has improved over the years.

All this is very encouraging because it demonstrates a commitment to reforms on the part of the Chinese government, and already, through the survey results, we can see that investors appreciate these efforts.

Risk & Reward

How do the findings fit in with what we see happening around the world, in particular trade tensions?

Andrew Lo

The ongoing trade tensions cannot be ignored. You have the world's two largest economies in disagreement over trade, which is an important growth engine for the global economy. There are also some deeper structural issues, such as knowledge transfer mechanisms between the two countries, that need to be resolved. If handled incorrectly, there will be serious implications for everyone.

We see this uncertainty coming through in the survey results. Although the overall tone of the survey results were bullish, respondents were more muted when asked about trade tensions – only 42% said that there would be a positive impact in the next 12 months, compared to 44% of respondents who have a negative view.

Personally, I'm more optimistic. I think the trade tensions are a chance for China to speed up market reforms. Historically, we've seen China push ahead with change whenever the country was at a major crossroads. This time, the Chinese government has been similarly measured and thoughtful in their policy responses. They are incentivizing innovation in the economy. They are keeping a tight lid on shadow banking. They are opening up financial markets even further – China recently announced that it would remove quota limits for offshore investors on two cross-border investment schemes: the Qualified Foreign Institutional Investors (QFII) and the Renminbi Qualified Foreign Institutional Investor (RQFII) schemes.
Risk & Reward
How will you use the study's findings to have better discussions with clients and share Invesco's China-related knowledge and experience?

Andrew Lo

For a start, we shared the results with Asia Pacific institutional clients at our recent conference in Beijing on 7 November 2019. EIU presented a session on the results, and we were glad to engage with the attendees on the many questions they had. Further afield, we've shared with the media, including flagship financial news outlets. 

The survey also informs our go-to-market strategy in China. Insights gleaned from it help us gauge market sentiment towards investing in China and highlight where the market gaps are.

More importantly, the study benefits the entire industry. We understand that China, as a large, fast-changing and dynamic emerging market, may be hard to understand for foreign investors. The study helps our clients hear what their peers are doing about China. We believe it's an important piece that makes the Chinese market more comprehensible to all. This way, we can all play our part in improving the global and China's asset management industries.
Risk & Reward

How would you describe Invesco's commitment to the China market?

Andrew Lo

Simply put, we are in for the long term. We think external interest in China's market will continue to increase, especially given the rapid growth of the Chinese investment industry. If you look at forecasts, some are expecting that China will be the second-largest asset management market globally by the year 2025.1 That's a rapid development considering that just six years ago, China was in eighth position.

As an independent asset management firm, we have established a strong background of experience and a respected market position in China – we intend to capitalize on the expected growth of the industry for our clients. Moreover, we have a strong institutional operation in China, and we are recognized for our market leadership and innovation. We have been on the ground in the Chinese Mainland for almost two decades, so you know the market well.

And that, I think, is where our greatest strength lies: we have a lot of experience and knowledge to share with international investors. Our many years of presence on the ground also means that we are trusted partners within the market. We have good, diverse, global platforms that offer a wealth of opportunity in China to onshore and offshore clients.

By deepening our engagement and showing that we can improve their understanding of how China relates to them – and to global markets in general – we endeavor to achieve better outcomes for potential investors. We've just successfully held our third Asia Pacific regional conference for institutional clients – one of the best buy-side conferences in the region. All three conferences have been held in China – which goes to show how important this market is to us.

Investing in any market takes knowledge and experience. The survey respondents recognize that – it is the second most-cited objective for why respondents maintained a dedicated China exposure, even higher than alpha generation. Our focus is to deliver the knowledge and experience that can result in opportunities to invest in China.

Risk & Reward

Thank you, Andrew, for your insight.

Investment study
The China Position
Invesco teamed up with the Economist Intelligence Unit to understand how professional investors invest in China today. Read the briefing paper to discover more.
Despite trade war uncertainty and a softening global economic outlook, The China Position study, a global survey conducted by the Economist Intelligence Unit (EIU) and commissioned by Invesco2 revealed bullish attitudes among professional investors and asset owners towards China-related investment. However, respondents in North America and Europe, the Middle East and Africa (EMEA) were more optimistic than those in Asia Pacific (APAC). 

The study showed that over 80% of global investors surveyed plan to increase (either moderately or significantly) their organization's allocations to Chinese investments over the next 12 months, with only 4% planning to reduce exposure to China over the same period. 

North American respondents are broadly bullish in their economic outlook across markets, with over 80% of respondents expecting better economic conditions both globally and in China over the next 12 months. 

The study was conducted throughout August and September 2019 and received responses from 411 professional investors across North America, EMEA and APAC.
Investment risks
The value of investments and any income will fluctuate (this may partly be the result of exchange rate fluctuations) and investors may not get back the full amount invested.
When investing in less developed countries, you should be prepared to accept significantly large fluctuations in value.
Investment in certain securities listed in China can involve significant regulatory constraints that may affect liquidity and/or investment performance.
1 Source  Boston Consulting Group (July 2019); Global Asset Management 2019: Will These '20s Roar?
2 Source Economist Intelligence Unit (2019): China Position Study 
Delve deeper.
Gain investment clarity in China through our thought leadership, specialized insights, and more information from us. Subscribe to our newsletter and other updates.