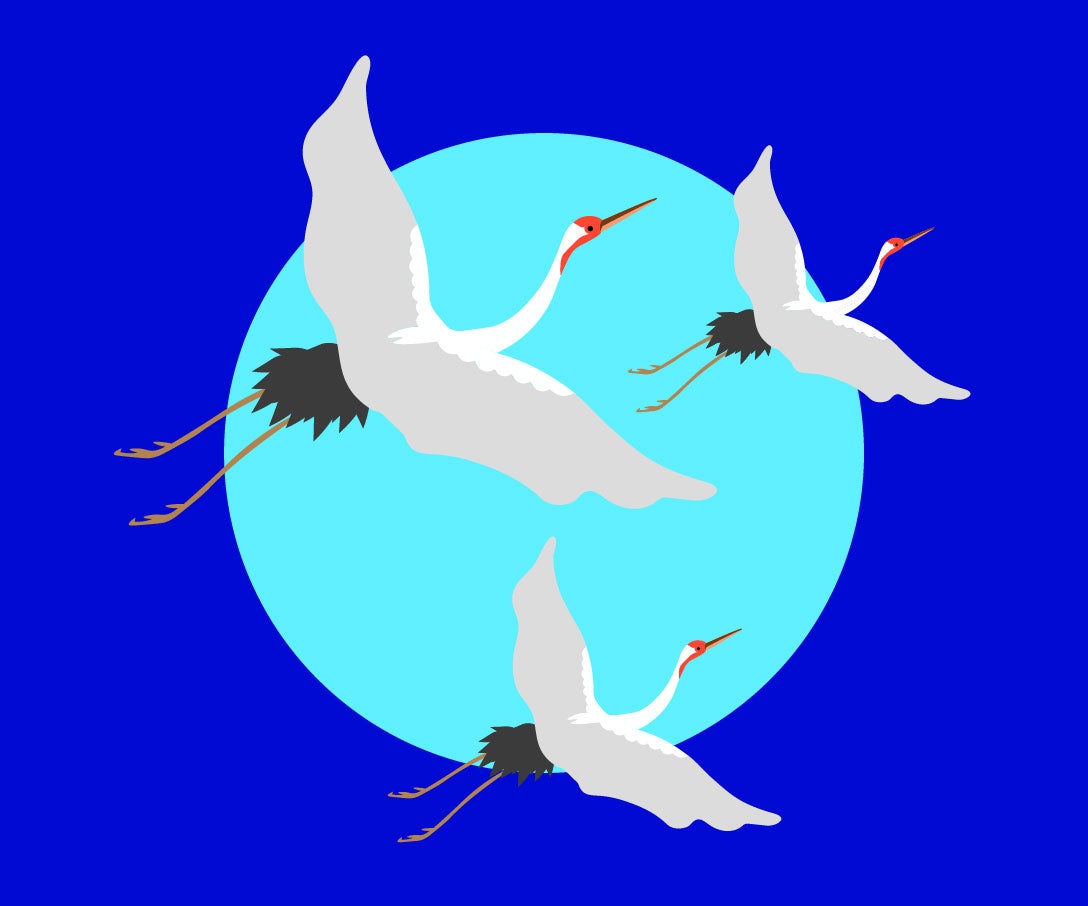 LANGETERMIJNGROEI. ACTUELE KANSEN.
Beleggingen in Azië en opkomende markten
Doe uw voordeel met het groeipotentieel van de snelst groeiende economieën ter wereld.
Ontdek onze producten
Waarom beleggen in Aziatische en opkomende markten?
Van de bruisende steden van China tot de levendige straten van Brazilië; Aziatische en opkomende markten bieden beleggers een wereld aan onaangeboord potentieel. Deze markten herbergen de overgrote meerderheid van de wereldbevolking en overtreffen al jarenlang de ontwikkelde markten als we het hebben over economische groei. En toch blijven ze in veel aandelenportefeuilles sterk ondervertegenwoordigd.
Wij zijn van mening dat het tijd is om anders te gaan denken. In het afgelopen decennium hebben Aziatische en de opkomende markten een aanzienlijke transformatie ondergaan, waarbij ooit onderontwikkelde landen zich hebben ontpopt tot hubs voor innovatie, ondernemerschap en groei. Of het nu gaat om kleding of smartphones, velen van ons consumeren dagelijks producten en diensten die in deze landen worden gemaakt.
Terwijl deze economieën blijven moderniseren, stellen wij ons de volgende vraag: kunt u het zich permitteren om niet in Aziatische en opkomende markten te beleggen?
Ontdek samen met William Yuen de vijf megatrends die de innovatie op de Aziatische consumentenmarkt vormgeven.
Opkomende markten: ongebreidelde innovatie
Hoe stimuleert innovatie de groei in de opkomende markten en welke grote langetermijnkansen schept dat? 
Registreer u om te kijken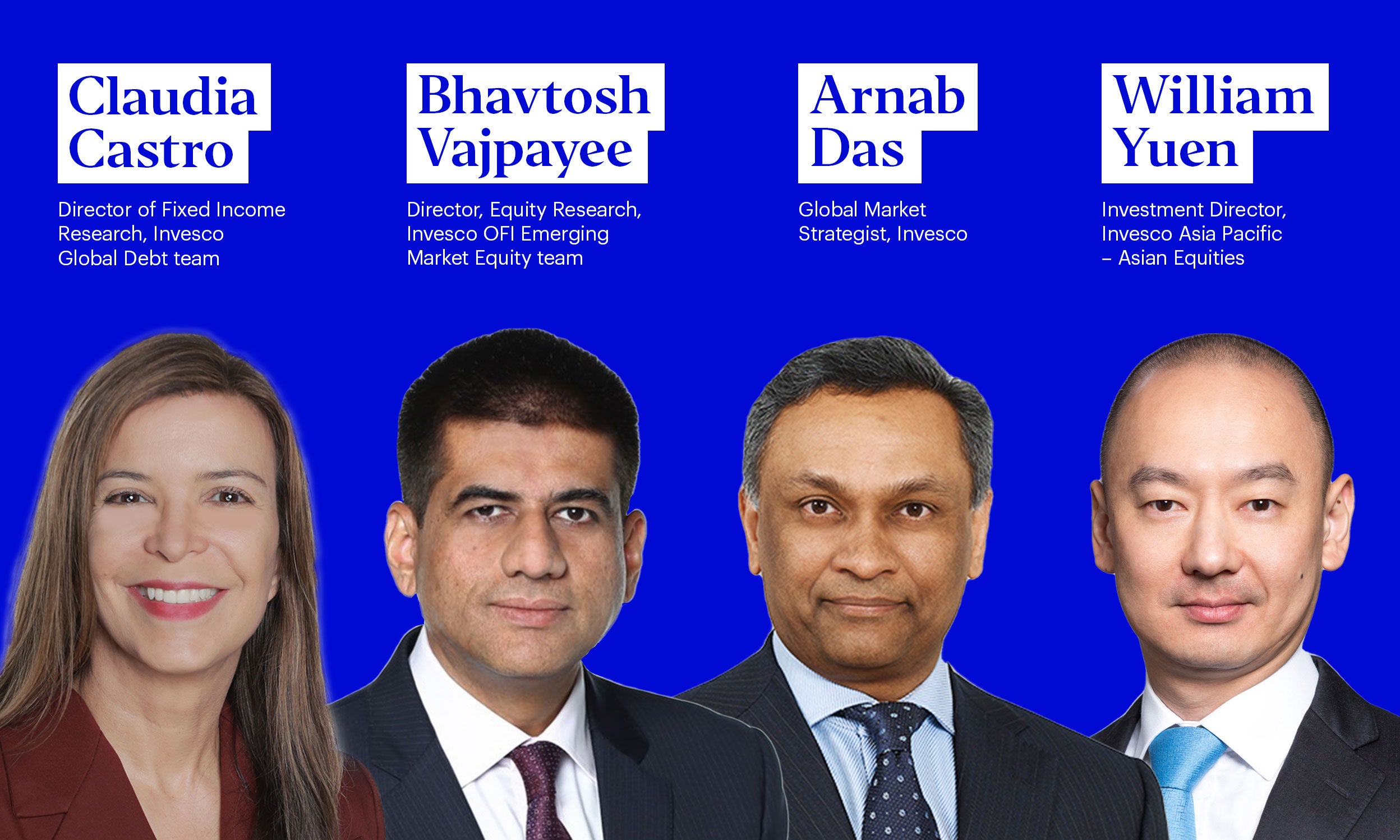 Dienstverlener voor de groeimarkten
Met ons scala van strategieën krijgt u toegang tot dat innovatieverhaal op de manier die het beste bij uw portefeuille past: aandelen of vastrentende waarden, actief of passief.
Fondsen voor elke opportuniteit
De opkomende markten hebben een boeiende toekomst voor zich, innovatie, langetermijngroei en demografische veranderingen scheppen immers enorme mogelijkheden.

Wij bieden u een waaier van opties die u toegang bieden tot de boeiendste beleggingsmogelijkheden op de groeimarkten en in China.
Lees meer over de beleggingsverhalen en onze producten:

EQUITIES
Why invest in Asia now?
Asia's growth story is well known. It's supported by strong structural trends, such as urbanisation, rising incomes, and the growth of the middle class. But Asian equity markets are far from homogenous, and this creates attractive opportunities for stock pickers.
Wilt u graag meer weten?
Onze inzichten en case studies kunnen u daarbij helpen.
Waarom Invesco voor het beleggen in Aziatische en opkomende markten?
Veelgestelde vragen
Wat zijn de voordelen van het beleggen in Aziatische en opkomende markten?
Beleggen in Aziatische en opkomende markten kan beleggers verschillende belangrijke voordelen bieden:
 
Hoog groeipotentieel. Deze markten worden vaak gekenmerkt door een lager inkomen per hoofd van de bevolking en een minder ontwikkelde economische infrastructuur, waardoor er aanzienlijke ruimte voor groei en ontwikkeling kan ontstaan.
Waarderingskansen. Veel aandelen uit Aziatische en opkomende markten hebben aantrekkelijke waarderingen omdat ze vaak tegen lagere waarderingsratio's worden verhandeld dan aandelen uit ontwikkelde markten.
Diversificatiepotentieel. Aandelen uit Aziatische en opkomende markten hebben een lage correlatie met aandelen uit ontwikkelde markten, wat betekent dat ze zich anders gedragen bij hun reactie op gebeurtenissen op de markt en in de economie. Daarom zou een combinatie van beide in een portefeuille het risico van de portefeuille kunnen verminderen.
Welke risico's zijn er verbonden aan beleggen in Aziatische en opkomende markten?
Beleggen in Aziatische en opkomende markten gaat gepaard met de volgende risico's waar u op moet letten:
 
Politieke risico's. Azië en opkomende markten kunnen onstabiele of volatiele regeringen hebben. Ongunstige overheidsmaatregelen en -beslissingen, alsook politieke instabiliteit of onrust kunnen van invloed zijn op investeringen.
Regelgevingsrisico. Veranderingen in wet- en regelgeving kunnen van invloed zijn op investeringen.
Valutarisico. De wisselkoers tussen valuta's van opkomende en ontwikkelde markten kan volatiel zijn. Als de valuta van een opkomende markt in waarde daalt, kan dat gevolgen hebben voor het rendement.
Liquiditeitsrisico. Opkomende markten zijn doorgaans minder liquide dan ontwikkelde markten.
Hoe kan ik in Aziatische en opkomende markten beleggen?
Beleggers kunnen op verschillende manieren in Aziatische en opkomende markten beleggen, onder meer via fondsen, exchange-traded funds (ETF's) en individuele aandelen. 
De waarde van beleggingen en eventuele inkomsten zullen fluctueren (dit kan deels het gevolg zijn van wisselkoersschommelingen) en het is mogelijk dat beleggers niet het volledige belegde bedrag terugkrijgen.

Aangezien het fonds voor een groot deel belegt in minder ontwikkelde landen, moet u aanzienlijk grote schommelingen in de waarde van het fonds kunnen aanvaarden.

Het fonds kan beleggen in bepaalde effecten die genoteerd staan in China, wat aanzienlijke reglementaire beperkingen met zich kan meebrengen die een invloed kunnen hebben op de liquiditeit en/of het beleggingsrendement van het fonds.
Gegevens per 9 april 2021, tenzij anders vermeld.

- Dit is marketingmateriaal en niet bedoeld als aanbeveling om een bepaalde activaklasse, effect of strategie te kopen of verkopen. De verstrekte informatie is alleen voor illustratieve doeleinden, er mag niet op worden vertrouwd als aanbevelingen om effecten te kopen of te verkopen.

Standpunten en meningen zijn gebaseerd op de huidige marktomstandigheden en zijn aan verandering onderhevig.