Invesco Physical Gold ETC
One of the largest and most cost-efficient gold products in Europe
This page should be read in conjunction with the investment risks below.
Looking to invest in gold?
Demand for gold as an investment has grown by 14% p.a. on average since 20011, largely due to the introduction of exchange-traded products making it easier for investors to gain exposure.
Our Invesco Physical Gold ETC offers one of the lowest cost ways to gain exposure to the gold price of any ETC in Europe. Investments are backed by physical gold bars stored securely in the London vaults of J.P. Morgan Chase Bank.
Find out more about our Physical Gold ETC by signing up
Gold has certain unique supply and demand drivers affecting its price and, historically, has demonstrated low correlation with equities and fixed income. Although it should be remembered that past performance is not a guide to future returns, gold has often performed well when equities have suffered sharp falls. As a result, gold may offer diversification benefits.
While gold is certainly not a risk-free investment, it has often been more sought-after when conditions have been increasingly uncertain, or more volatile, elsewhere. This aspect may be particularly relevant in today's market, with economic and geopolitical concerns weighing on the minds of many investors.
Just as any other investment, the price of gold will rise and fall, providing an opportunity for investors to take a speculative position on future price movements. Our gold ETC aims simply to deliver the return of the gold price, less the fixed fee.
Gold may be useful as an inflation hedge when inflation comes as a "shock" rather than when central banks raise interest rates alongside a gradual increase in inflation. In the current environment, where many lower-risk investments do not pay enough income to even cover the rate of inflation, gold may be a more attractive alternative.
Our commitment to responsible gold
The main industry body for the precious metals industry in London introduced a Responsible Gold Guidance around the provenance of gold. Find out about our commitment to responsible gold and what we are doing to adhere to the highest standards.
Find out more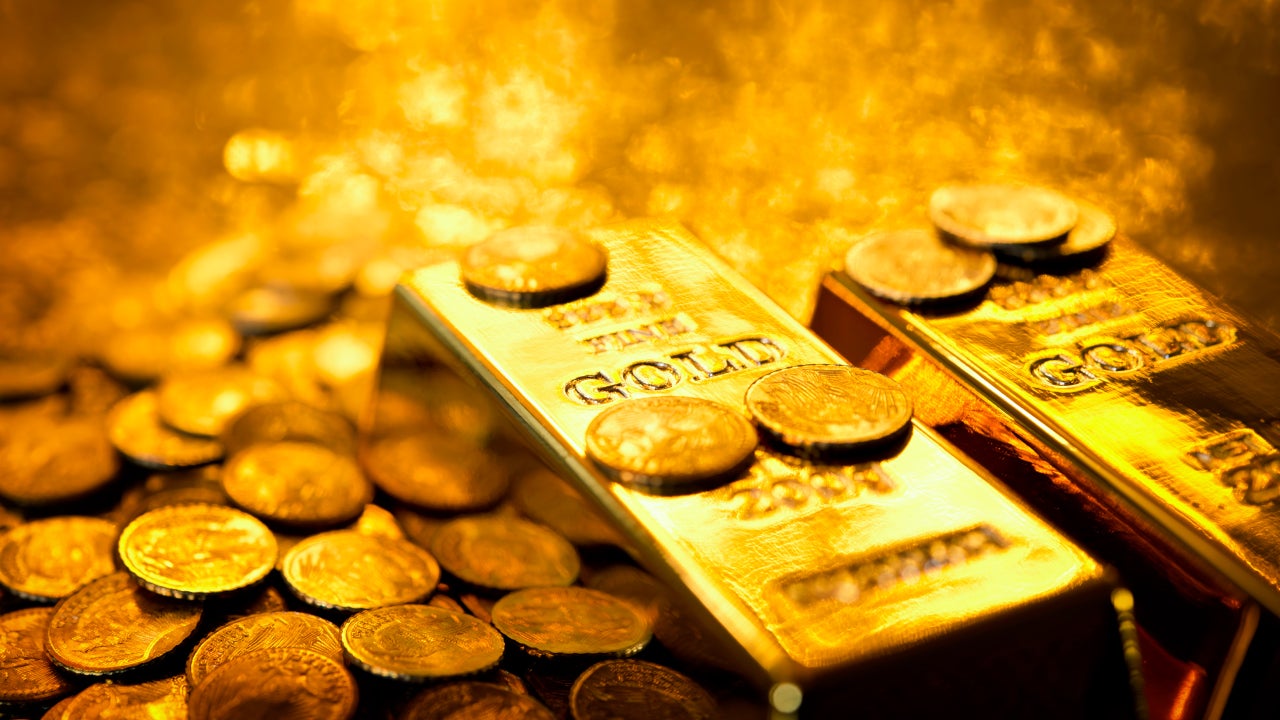 1 Source: World Gold Council, 31 Dec 2019.

2 Invesco, as at 18 November 2021
For complete information on risks, refer to the legal documents.

 

Costs may increase or decrease as result of currency and exchange rate fluctuations. Consult the legal documents for further information on costs. The investment concerns the acquisition of units in a fund and not in a given underlying asset.

 

The value of investments, and any income from them, will fluctuate. This may partly be the result of changes in exchange rates. Investors may not get back the full amount invested.

 

If the issuer cannot pay the specified return, the precious metal will be used to repay investors. Investors will have no claim on the other assets of the Issuer.

 

Instruments providing exposure to commodities are generally considered to be high risk which means there is a greater risk of large fluctuations in the value of the instrument.
For more information on our funds and the relevant risks, please refer to the share class-specific Key Investor Information Documents (available in local language), the Annual or Interim Reports, the Prospectus, and constituent documents, available from www.invesco.eu. A summary of investor rights is available in English from www.invescomanagementcompany.ie The management company may terminate marketing arrangements.

 

This marketing communication is not intended as a recommendation to buy or sell any particular asset class, security or strategy. Regulatory requirements that require impartiality of investment/investment strategy recommendations are therefore not applicable nor are any prohibitions to trade before publication.

 

For the full objectives and investment policy please consult the current prospectus.

 

This document has been communicated by Invesco Asset Management Limited and Invesco UK Services Limited, Perpetual Park, Perpetual Park Drive, Henley-on-Thames, Oxfordshire, RG9 1HH, UK. EMEA2020/6408