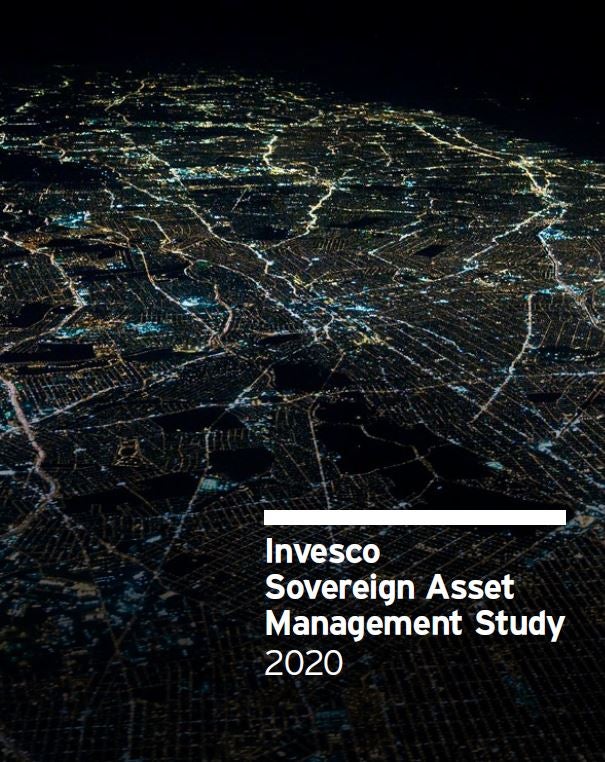 Welcome to Invesco's eighth annual study of sovereign investors
We are delighted to present you with the eighth annual study of sovereign investors. Since the publication of the first report in 2013, the study has evolved to cover over 139 institutions, including chief investment officers, portfolio strategists and heads of asset classes at 56 Sovereign funds, and 83 central banks. Together, these investors represent $19 trillion USD (as of March 2020).
The five themes in the report seek both to build on the work of previous years, and to highlight new trends and themes that have emerged over the past year. Fieldwork was carried out in the first quarter of 2020, as the implications of the Covid-19 pandemic were unfolding: consequently the response to the immediate shock, and dramatic market movements dominated the focus for many respondents.

Webinar: Invesco Global Sovereign Asset Management Study 2020 – Insights into the world of sovereign investors
Speakers:
- Terry Pan, Chief Executive Officer Greater China, Southeast Asia and Korea 
- Arnab Das, Global Market Strategist, EMEA
- Rob Waldner, Chief Strategist and Head of Macro Research, Invesco Fixed Income
Theme 1 - Sovereigns look through crisis for opportunities
Theme 2 - A battle for talent on two fronts
Theme 3 - Gold: shining bright amid market turmoil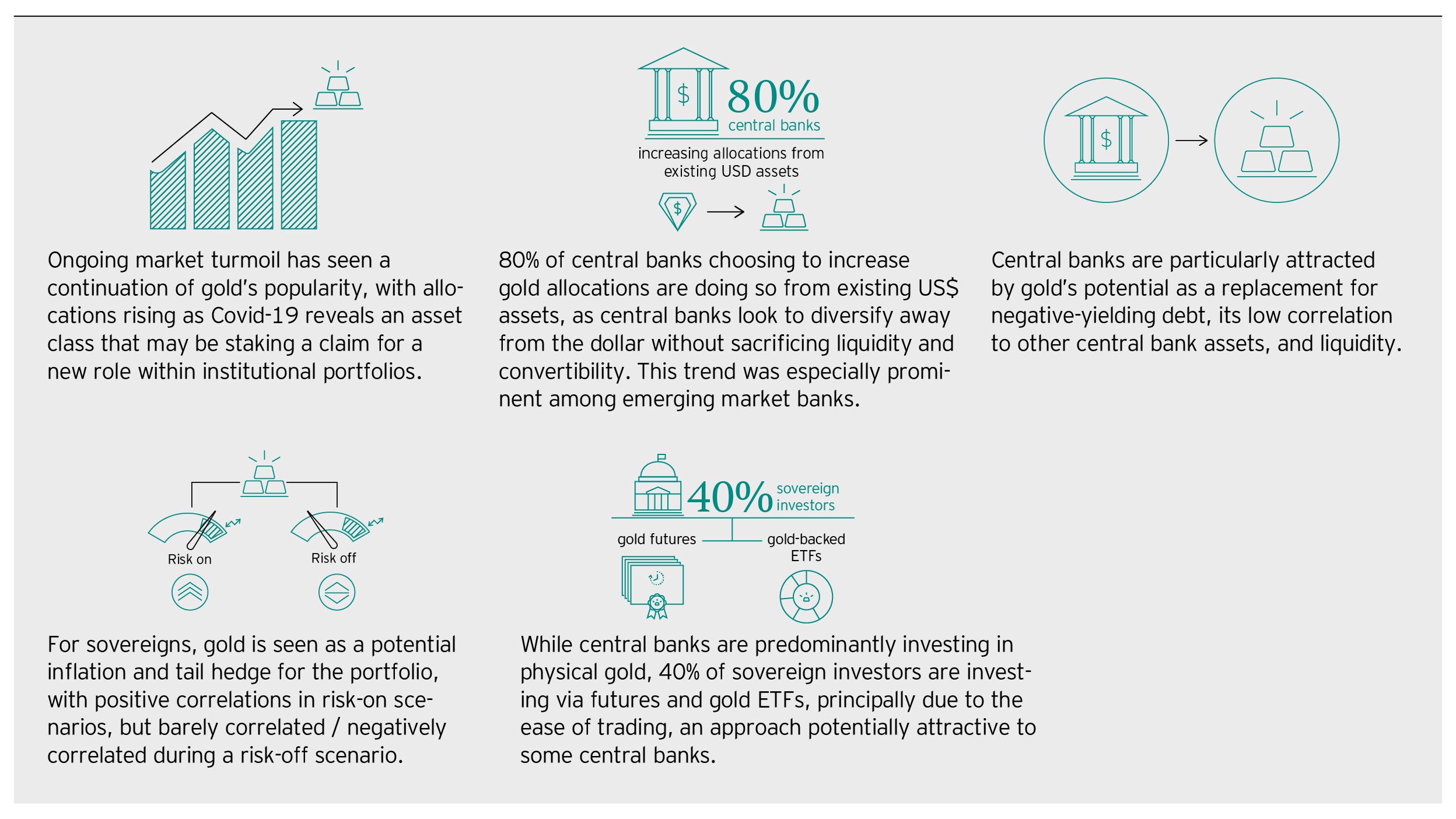 Theme 4 - Central banks: testing resolve in risk assets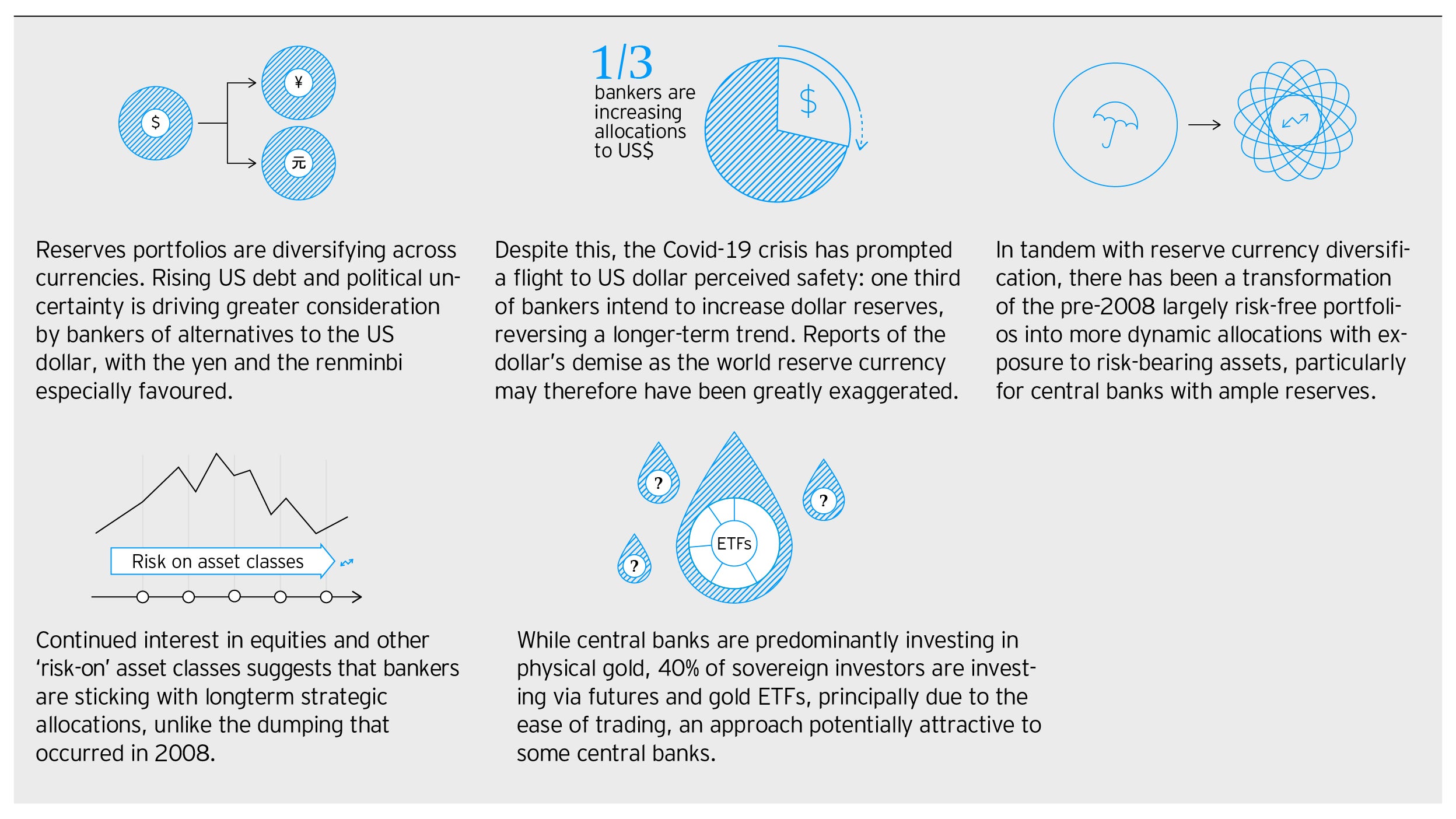 Theme 5 - Rising of climate change: commitment and opportunity