Investing Basics
The evolution of exchange traded funds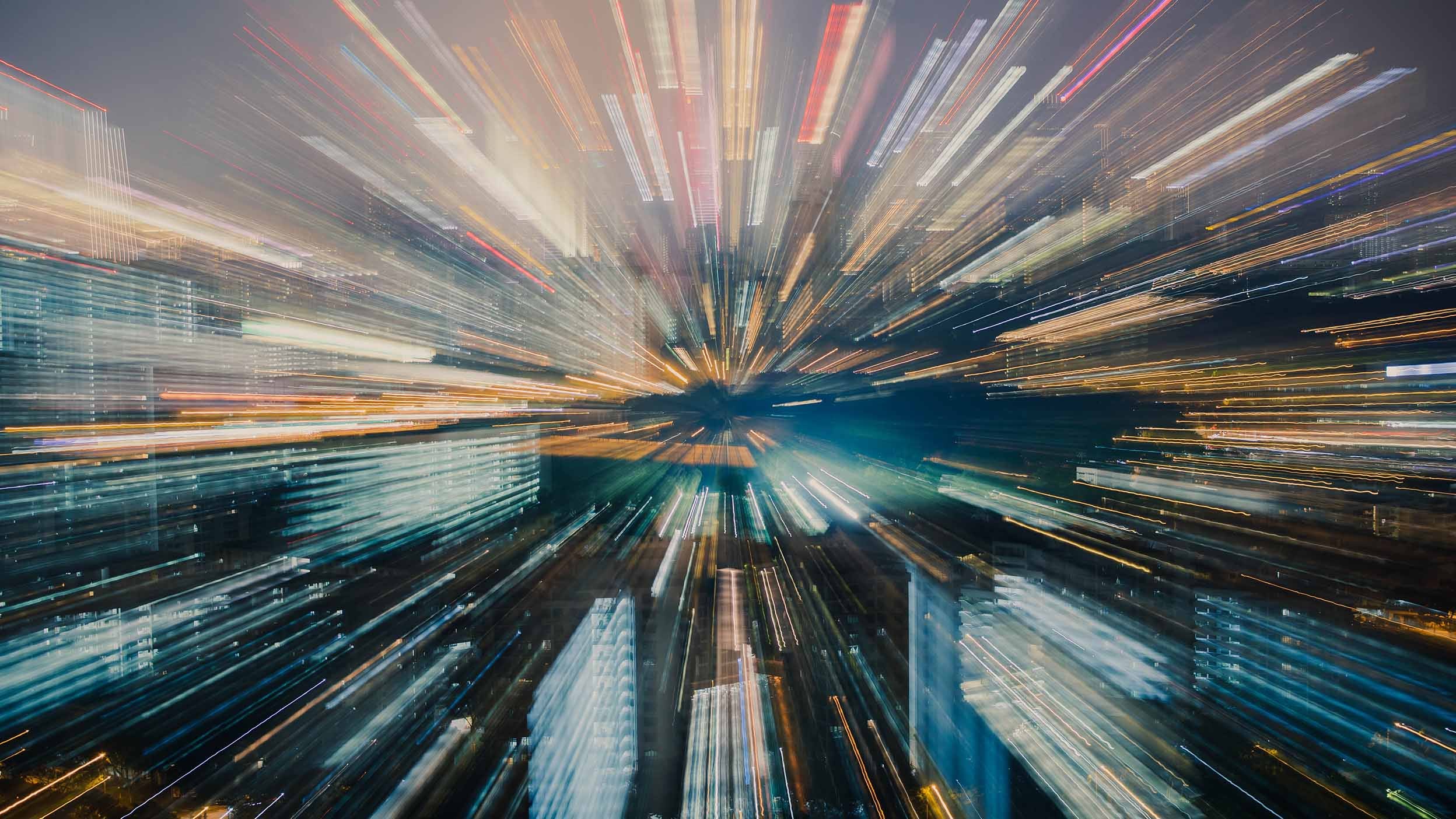 In the 27 years since their introduction, exchange traded funds (ETFs) have gradually become one of the "go to" investment vehicles for institutional and individual investors alike. Originally created in response to the rising popularity of passive index investing strategies, ETFs were designed to offer a less costly, more liquid and simpler alternative to mutual funds for investors seeking to closely track a particular index's performance.
Today, the U.S. ETF industry has grown to encompass more than $4 trillion in assets under management with funds that address almost every aspect of the market—from stocks and bonds, to specific sectors, foreign exchanges, and even socially responsible strategies.

Through it all, the Invesco QQQ ETF (which tracks the NASDAQ 100 index) has served as a major driver of growth and popularity for the ETF industry:
One of only 5 U.S. listed ETFs with assets in excess of $100 billion1
The 2nd most actively traded U.S. listed ETF2
Rated in the top 1% (2 of 325) best-performing large-cap growth funds over the past 15 years by Lipper as of September 30, 2020
Lipper fund percentile rankings are based on total returns, excluding sales charges and including fees and expenses, and are versus mutual funds, ETFs and funds of funds in the category tracked by Lipper. The Lipper one-year rank 10% (59 of 653), five-year rank 2% (7 of 558), 10-year rank 1% (2 of 440), 15-year rank 1% (2 of 325) as of September 30, 2020.
The surging popularity of ETFs appears to show no sign of abating. Despite a period of unprecedented economic uncertainty and market volatility, year-to-date ETF inflows through August 31, 2020 are more than $282 billion (almost double the $148 billion recorded during the same period in 2019).3 And firmly positioned at the forefront of this innovative wave is the Invesco QQQ ETF.
1

Bloomberg L.P., based on AUM as of November 2, 2020, the top five ETF's: SPY $278.1B; IVV $209.9B; VTI $163.4B; VOO $157.5; QQQ $128.3B.

2

Bloomberg L.P., based on average daily volume traded, as of May 8, 2020.

3

ETF.com, "Strong ETF Inflows Continue in Aug," September 2, 2020.