Innovation
Innovation is reshaping how doctors treat millions of patients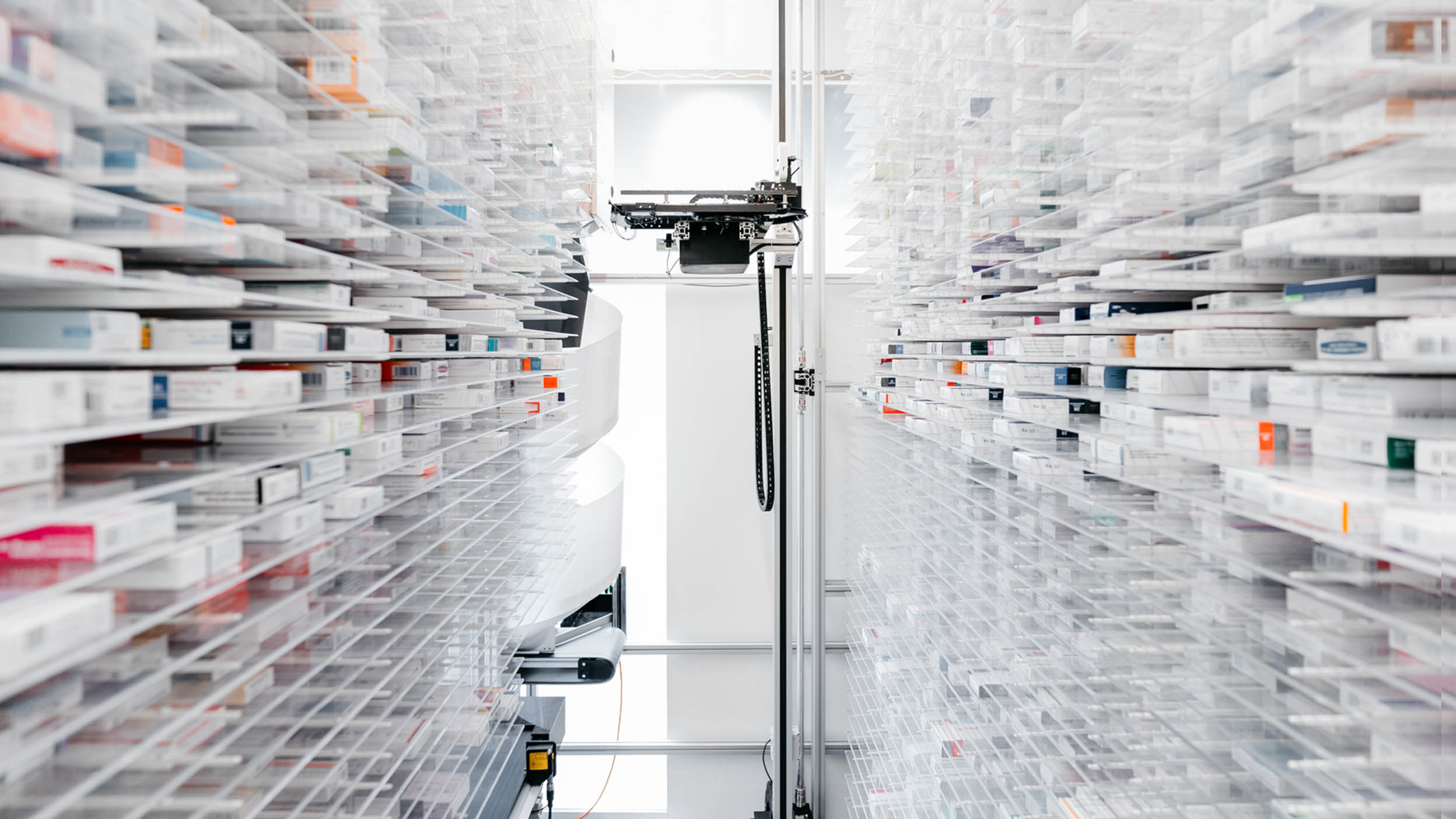 Innovation has long been a hallmark of the groundbreaking companies that comprise the Nasdaq-100 Index, which Invesco QQQ tracks. These innovators have powered breakthroughs in sectors ranging from software to healthcare. In the medical device industry, cutting-edge technology has transformed how doctors treat and monitor conditions that affect millions of people. Below we highlight advances by three QQQ holdings that have helped change the medical landscape and improved lives around the world.

How robots are improving patient outcomes
More than 300 million surgeries take place across the globe each year, with estimates that eight million patients will die from surgery-related complications annually.1 As medical providers seek safer surgical methods, many traditionally invasive procedures have been replaced with minimally invasive, robotic-assisted techniques. One method is laparoscopic surgery, which allows surgeons to operate on patients through incisions measuring less than a centimeter, often using robots to help during the procedures. This approach has led to better surgical outcomes, shorter hospital stays and faster recovery times — all at potentially lower costs.2
An early pioneer in this field was Intuitive Surgical, Inc., a QQQ holding. The company's da Vinci Surgical System, first approved by the Food and Drug Administration (FDA) over 20 years ago, has become an industry standard in treating non-trauma-related conditions in cardiology, urology, endocrinology and bariatric surgery, among other areas.3
The use of artificial intelligence (AI) and machine learning lies at the heart of many procedures performed by the da Vinci system. Intuitive Surgical has used these technologies to collect two decades of data on more than 11 million procedures performed. The da Vinci System delivers these insights in several ways. At the company level, it helps shape the development of Intuitive Surgical's integrated software solutions, training modalities and other tools. For surgeons, the technology helps determine which surgical approaches offer the best chance for success, and it guides decisions in the operating room with real-time input. The goal is to generate better patient outcomes with fewer complications — and potentially save lives in the process.
INTUITIVE SURGICAL BY THE NUMBERS

1,800,000
Da Vinci Surgical System procedures performed in 2022

11,000,000+
Da Vinci Surgical System procedures performed as of January 2023

7,500+
Da Vinci Surgical Systems available in hospitals worldwide
Source: Intuitive Surgical, Inc. 
How AI and 3D printing are reshaping orthodontics
More than four million Americans wear dental braces to fix their out-of-place teeth or misaligned jaws.4 Digital dentistry — which uses new technologies to modernize traditional oral health treatments — has revolutionized dentistry and orthodontics. Align Technology, a QQQ holding, has been a leader in this space for more than 25 years. The company designs and manufactures clear, removable and nearly invisible custom-made alignment solutions that serve as an alternative to metal braces. Throughout the process, Align creates treatment plans using AI-assisted virtual modeling software and 3D printing.
In late 2022, the company introduced a next-generation remote monitoring solution. Using new AI-assisted capabilities, the system brings streamlined workflows to medical professionals that can facilitate patient enrollment and remotely monitor treatment progress. The system also interfaces directly with patients with automatic notifications to guide their progress (e.g., whether to advance to the next stage, stay on their current stage or contact their doctors for further instructions).
Turnkey alignment systems like those produced by Align can allow for shorter treatment periods and fewer routine visits to orthodontists. Given the ease of access and enhanced patient experience, adult participation is on the rise and now represents about 25% of all orthodontic procedures.5
ALIGN TECHNOLOGY BY THE NUMBERS

4 MILLION
The number of people in the US who wear braces

15 MILLION
Number of patients treated with Invisalign Systems, as of March 31, 2023

239,000
Number of physicians worldwide using Align Technology systems
Source: Align Technology, Inc.
How wearable devices have changed diabetes management 
Diabetes affects more than 37 million Americans, leading patients to continuously monitor and manage their glucose levels throughout the day.6 In the past, patients were forced to prick their fingers to get these measurements. Today, diabetics can use wearable technology to monitor glucose on an ongoing basis, without patient interaction or discomfort. For some patients, these monitoring devices can be connected to remote insulin-delivery systems.
For instance, QQQ holding Dexcom, Inc. manufactures a low-profile, all-in-one wearable medical device that automatically sends real-time glucose readings to a compatible smart device like a smartphone — without the need for painful finger sticks. The company's most recent model, the Dexcom G7, was approved in December 2022. Like previous versions, the Dexcom G7 was developed in partnership with Verily Life Sciences (a company owned by N-100 component Alphabet, Inc.), which is known for its expertise in applying AI and data science to personalized healthcare. The system's software system offers an app that tracks glucose trends and can deliver longer-term projections on patients' glucose levels, helping them stay healthy and prevent potentially life-threatening complications.
DEXCOM, INC. BY THE NUMBERS

422 MILLION
Number of people diagnosed with diabetes worldwide

1.7 MILLION
Number of Dexcom customers worldwide, as of December 31, 2022
Source: Align Technology, Inc.
Key takeaways:
The medical device companies highlighted offer very different solutions to very different medical problems. But they do have some notable characteristics in common: 
As innovators in healthcare, these medical device companies deliver technology-driven solutions, where AI and machine learning play an integral role in product development and implementation.
The companies' cutting-edge products seek to improve patient outcomes and enhance the patient experience.
All three companies featured are components of the Nasdaq-100, which Invesco QQQ tracks, providing exposure to companies at the forefront of industry-leading innovation.
1

Source: National Library of Medicine

2

Source: Healthcare IT News

3

Source: UC Health 

4

Source: Humana

5

Source: Humana

6

Source: Centers for Disease Control