Innovation
R&D: A long-term investment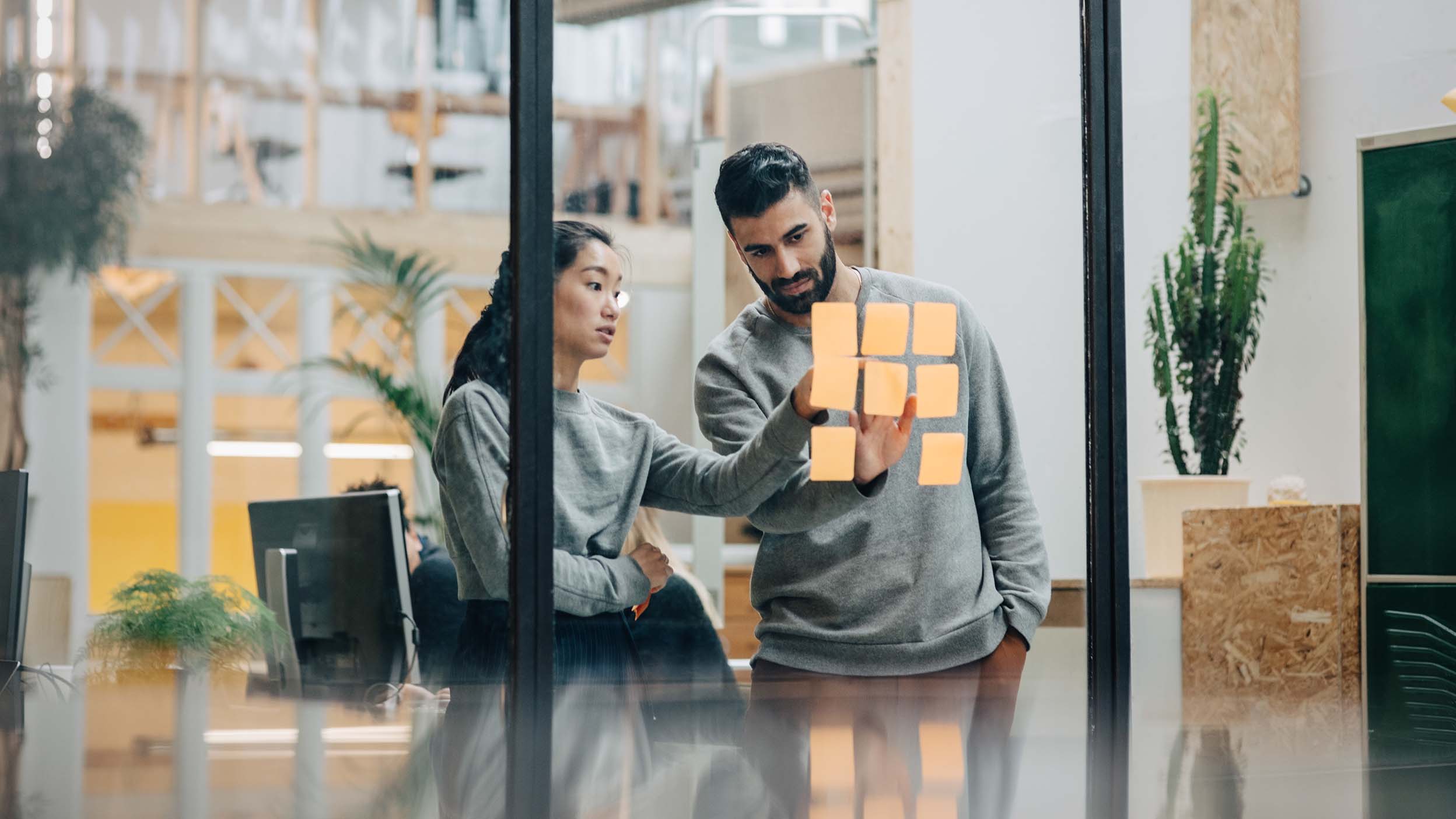 Investments are made for the long term. Wouldn't it be nice to know that companies have the same focus on the future? Innovation can fuel a company's growth, but it doesn't happen overnight. Rather, it is the result of a disciplined approach of planning, investing in and executing strategic plans. Innovation takes time — very often years — and can be expensive.
One way to measure a company's dedication is to look at its investment in research & development (R&D). For accounting purposes, R&D investment can be a drag on earnings in the year the investment is made, but companies hope that the commitment to development will result in higher sales and profitability down the road. Ironically, one way to increase profitability in the current year is to cut R&D investments. This underscores the notion that spending on R&D and creating a culture of innovation is a long-term commitment that usually doesn't yield immediate results. Comparing Invesco QQQ's underlying index, the Nasdsaq-100, to the S&P 500 and Russell 1000 Growth indexes shows that companies held in Invesco QQQ offer higher total dollars spent on R&D, as well as a larger percentage of sales reinvested back into the companies via R&D.
R&D: Nasdaq-100 Index vs. S&P 500 and Russell 1000 Growth Indexes
Needless to say, many leading tech companies are driving innovation, ranging from advancements in artificial intelligence to data analytics to self-driving cars, among many other areas. But non-tech industries represented in the Nasdaq-100 have also invested in R&D to drive growth. For instance, companies in the food and beverage industry are tapping new technologies across the product lifecycle. Examples include companies employing drones to monitor the health of cocoa farms to creating plant-based alternatives for dairy cheese to using 3D printing methods to manufacture fully recyclable squeeze bottles. In many cases, these investments may cost more money in the short term but could lead to sustainable long-term growth and other benefits in the years ahead.
We believe most companies held within QQQ have established a culture of innovation, and that their commitment to R&D has led to considerable exposure to a number of growing, transformative themes. The chart below outlines patent contributions from companies in QQQ's underlying index, The Nasdaq-100, in the 12-months ended November 30, 2022, across 35 different disruptive technologies. Put another way, some of these themes and technologies might contribute to companies' bottom lines today, while others may represent the future drivers of earnings growth 5, 10 or even 20 years down the road.
Nasdaq-100 companies' strong patent activity
Fifty-six companies in the Nasdaq-100 (representing 80.4% of index weight) recently filed patents across one or more of 35 key areas of Disruptive Technology such as Artificial Intelligence, Clean Energy, or Blockchain.
No matter how much our environment changes, the desire and need to innovate remains constant. As we turn the page on an unprecedented year, companies will continue to lay the groundwork for better products and new services as innovation continues to push us to the future.