Innovation
The Nasdaq-100: Where technology isn't just in the tech sector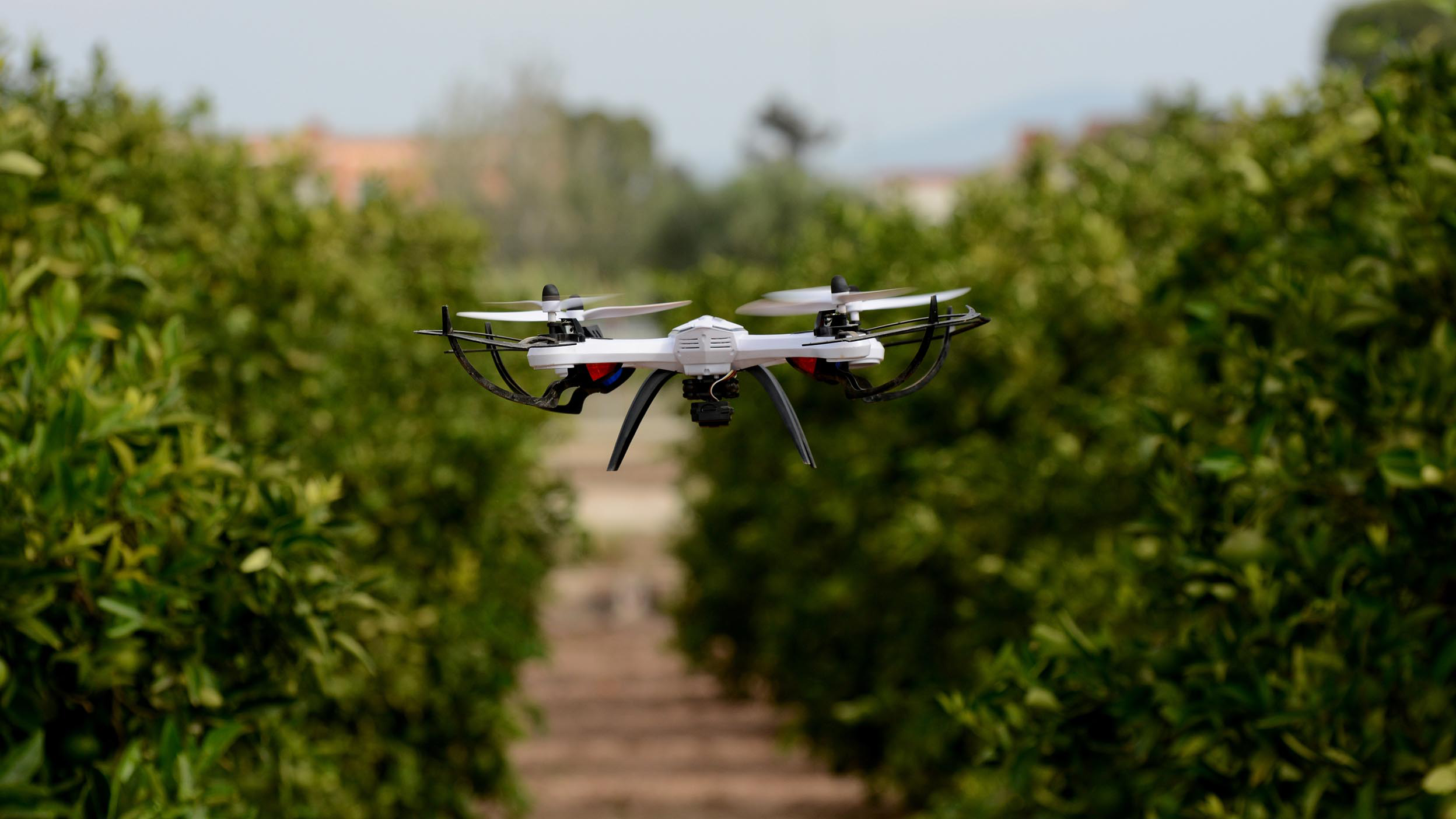 The Nasdaq-100 Index is known for innovation. Based on market capitalization, about 55% of the index falls into the technology sector—a natural home to companies shaping the future.1 But the emphasis on innovation doesn't stop with tech companies. Many of the index's non-tech components—including those found in the consumer staples, consumer discretionary, health care, utilities and industrials sectors—have actively been using cutting-edge methods to help drive their growth.
In fact, technology is thriving in some unexpected places in the Nasdaq-100. While investors may not think of the grocery aisle as an obvious place for groundbreaking technology, food and beverage industry leaders like PepsiCo, Mondelez International and Kraft Heinz Corp. are using new technologies to revolutionize how they produce, process, market and distribute their products.
As highlighted in the sampling below, these innovations are manifested in food formulations, cloud-computing applications, artificial intelligence (AI), data analytics, as well as the use of robotics, 3D printing and even drones.
How three food and beverage industry leaders leverage technological innovation:
PepsiCo, Inc.
PepsiCo, the largest food and beverage company in North America, is one of the 10 largest companies in the Nasdaq-100. The company includes major global brands such as Pepsi, Lay's, Quaker, Gatorade, 7 Up, Doritos, Cheetos and Ruffles.

PepisCo has long relied on emerging technologies to enhance its operational and service capabilities through AI, big data, analytics, cloud computing and robotics.
Data analytics
Using large-scale digital hubs the company established in 2021, PepsiCo's AI-driven tools analyze online data to help the company better understand consumer preferences for food and beverages — along with the reasons behind those preferences.2
Investments in tech startups
PepsiCo's technology venturing arm, PepsiCo Labs, identifies and works with startup companies offering emerging technologies to help drive efficiencies and revenue growth. Their recent investment has focused heavily on adding sustainability across the supply chain.3
3D printing
PepsiCo's well-developed in-house 3D printing capabilities employ streamlined mold production for new products, leading to substantial cost savings and reduced lead time.4
The Kraft Heinz Company
Kraft Heinz is the third-largest food and beverage company in North America. Familiar brands include Grey Poupon, Jell-O, Kool-Aid, Kraft, Maxwell House, Oscar Mayer and Velveeta, many of which exceed $1 billion in size. For several years, the company has been engaged in a digital transformation tasked with driving better data-driven decisions as consumer behavior migrates to online channels.
AI and machine learning
 In 2022, the company entered into a partnership with Google Cloud artificial intelligence (AI) and machine learning (ML) to drive food innovations.5 In part, this initiative is designed to scale its digital transformation as consumers increasingly move toward online shopping. The goal is to strengthen consumer relationships and engagement by driving personalized content at scale.

Kraft Heinz will also use insights from its new data platform, Kraft-O-Matic, to inform future innovation and product development.
Product formulation innovations
 In early 2022, Kraft Heinz partnered with AI-powered food tech company, NotCo, to create plant-based alternatives of some of its leading products. The company launched NotCheese, a plant-based version of the iconic Kraft American Cheese, in November 2022.6
The company also expects to see food innovation — such as new flavors and products sourced and distributed on an expedited timeline — emerge from its relationship with Google Cloud AI and ML tools.
3D printing
In 2023, Kraft Heinz anticipates a global rollout of a recyclable solution for the Heinz Ketchup squeeze bottle. This packaging was developed through a design incorporating state-of-the-art 3D printing.7
Another technologically-based solution is under development for a fiber-based microwavable cup for Kraft Mac and Cheese, which will eliminate the plastic label through new direct-print technology.8
Mondelez International, Inc.
Mondelez is a global confectionery, snack food and beverages company that manufactures cookies, chocolate, gum, candy and many other food items under popular brands like Oreo and Chips Ahoy! cookies; Nilla wafers; Wheat Thins, Ritz and Premium crackers; and Cadbury chocolates. In recent years, the company has focused on employing innovative technologies, including extended reality, blockchain, natural language preoccesing, drones, computer vision and low-code/no-code development. 
Digital commerce
 By 2030, Mondelez's stated goal is to generate 20% of its sales through digital commerce. To meet this objective, the company has made substantial investments to enhance capabilities in digital content, including the reconfiguration of its supply chain to enable direct-to-consumer shipping.9  
Cloud computing
 Underpinning these digital initiatives is Mondelez's data hub, which was set up on Google Cloud.10 One example in the manufacturing process is to leverage cloud computing to predict when a piece of equipment might fail and fix it before it does. Another is in sales, where account teams use the sales automation platform to recommend products retailers might offer, based on historical sales data tailored to shelves in their specific locations.
Technology is also front and center in retail stores, where image recognition provides detailed drawings and displays to match a store's product layout. These applications can help drive sales, increase brand awareness and maximize space allocations.
Drones
Cocoa is a key ingredient in products like Cadbury chocolates and Oreo cookies. Mondelez has announced an initiative to use drones to monitor water and nutrient stress on cocoa plantations, as well as gaining early warnings of pest infestations.11
Key takeaways
As the examples above have shown, technology can play an integral role in Nasdaq-100 companies outside of the technology sector. Our focus on the consumer staples sector has highlighted how automation in supply chain management has accelerated the movement of raw materials and finished goods to market more efficiently. Similarly, technologies such as robotics and 3D printing have expedited packaging and process development. Meanwhile, integrating augmented reality (AR), robotics (and even drones) into the manufacturing process has served to save time, reduce contamination and ease labor shortages.
Looking forward, companies engaged in food processing and distribution will continue to pursue technological innovation as they address supply chain challenges and drive efficiencies across the global food system. Such creative food science solutions will be critical to the delivery of safe, nutritious, and sustainable foods for a world population exceeding eight billion people. 
1

Market capitalization is the total value of all a company's shares of stock. It is calculated by multiplying the price of a stock by its total number of outstanding shares.

2

Source: PepsiCo, Inc.

3

Source: PepsiCo, Inc.

4

Source: Nexa3D

5

Source: Cloud Tech

6

Source: Food Dive

7

Source: Fast Company

8

Source: Plastics Today

9

Source: Food Business News

10

Source: Food Business News

11

Source: ComputerWeekly.com