Innovation
Nasdaq-100 Index: Where some of the biggest innovators live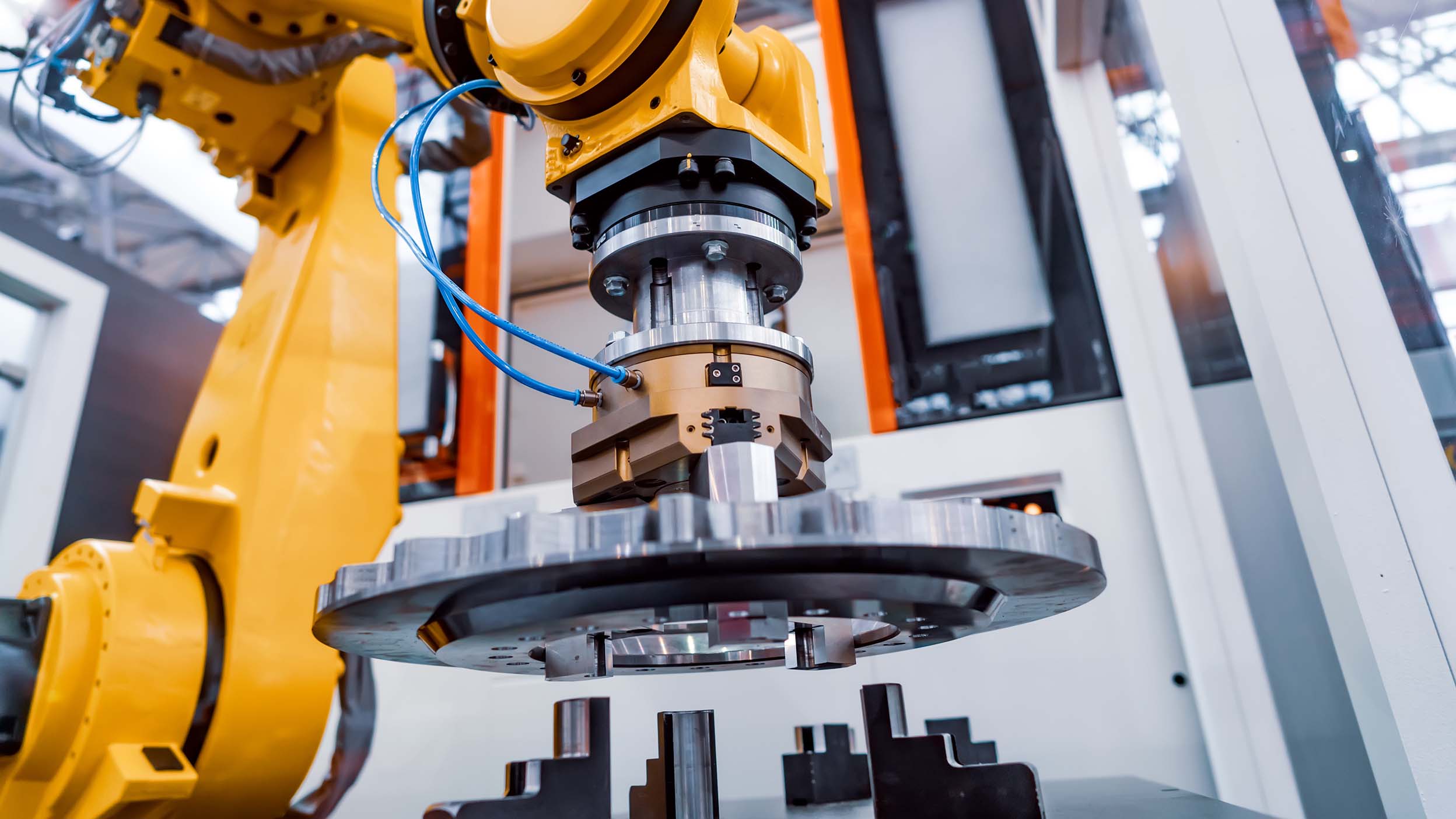 Where can you go to find the world's most iconic companies, enterprises that have become synonymous with growth and innovation? Where are the companies that are producing groundbreaking developments in areas such as electric vehicles, artificial intelligence, cloud computing, social media and e-commerce?
You won't find all these companies in Silicon Valley, Seattle, Austin or any other tech hub. For access to the category-defining companies at the forefront of innovation, consider the Nasdaq-100® Index. 
Home to tech giants and more
The Nasdaq-100 is an index that tracks the 100 largest non-financial companies by market capitalization listed on the Nasdaq. This group includes many of the world's leading technology companies—household names such as Apple, Microsoft, Alphabet (Google's parent company), Intel, Facebook, Zoom and Tesla. It's not surprising that some of the most prominent technology companies choose to list their stocks on the Nasdaq, the first all-electronic exchange.
Invesco QQQ ETF: Access the Nasdaq-100
QQQ provides access to the companies at the forefront of the long-term themes shaping today's economy as an exchange-traded fund (ETF) that tracks the performance of the companies in the Nasdaq-100.
Owning QQQ provides you access to companies that are committed to research and development and staying at the leading edge of innovation. These companies' constant innovation has helped QQQ become the #1-rated, best-performing large cap growth fund, based on total return over the past 15 years by Lipper (1/317) as of March 31, 2022.
For example, there are only five publicly traded companies that have a market capitalization of more than $1 trillion, and investors in QQQ ETF gain access to four of them. These companies set the standard for industry adaptation, speed to market, and delivering world-class value for their customers. (Market capitalization, which equals a company's current share price multiplied by the total shares outstanding, is an indication of how much investors think a company is worth, taking into account the company's growth prospects.)
But the Nasdaq-100 is home to more than just the world's leading technology companies. About one-third of the index is represented by companies outside the information technology or communication services sectors. This includes innovative healthcare companies such as Moderna, whose mRNA technology is at the heart of the company's life-saving COVID-19 vaccine. It also includes cutting-edge companies such as Netflix and Electronic Arts, as well as top consumer brands like Starbucks, Costco, Dollar Tree, PepsiCo, lululemon athletica, Walgreens Boots Alliance and Align Technology (makers of Invisalign orthodontics).
Performance driven by innovation
The Nasdaq-100 has significantly outperformed the S&P 500 (a broad measure of the U.S. stock market) for more than a decade. From December 31, 2007, to May 31, 2022, the cumulative total return of the Nasdaq-100 was more than 2x that of the S&P 500. While the Nasdaq-100 has struggled recently as interest rates have risen, the index has still outperformed the broader market over long time periods.
Nasdaq-100 vs. S&P 500: Total return 12/31/07 to 5/31/22
| | | |
| --- | --- | --- |
|   | Nasdaq-100 | S&P 500 |
| Cumulative Return | 601% | 275% |
| Annualized Return | 14.37% | 9.55% |
| Annualized Volatility | 18.60 | 15.57 |
Bloomberg L.P. data as 5/31/2022. Performance quoted is past performance and cannot guarantee of comparable future results. An investor cannot invest directly in an index. Index returns do not represent Fund returns.
Why has the Nasdaq-100 performed so well relative to the broader U.S. stock market? A major reason is because the Nasdaq-100 has been heavily allocated toward top-performing industries such as technology, consumer services and healthcare. It is important to note, however, that these high-growth industries tend to be more volatile than other industry sectors.
Learn more about how to access some of the world's most innovative companies with Invesco QQQ ETF.
Lipper fund percentile rankings are based on total returns, excluding sales charges and including fees and expenses, and are versus mutual funds, ETFs and funds of funds in the category tracked by Lipper. Source: The Lipper one-year rank 11% (73 of 675), five-year rank 2% (9 of 572), 10-year rank 1% (1 of 437), 15-year rank 1% (1 of 317) as of March 31, 2022.