Innovation
Unlocking the blockchain ecosystem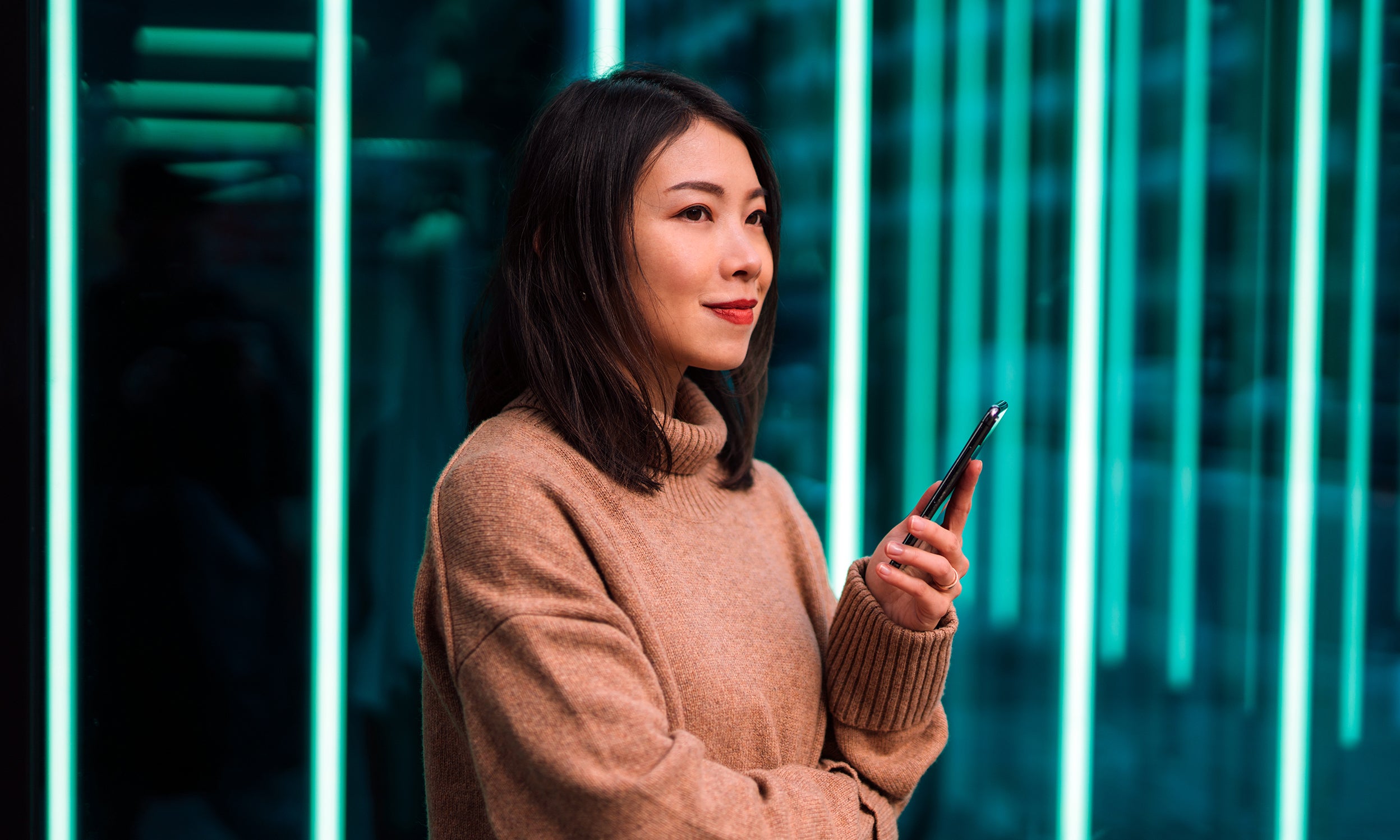 Key Takeaways
1
1
Despite recent volatility in cryptocurrency prices, the broader crypto ecosystem—and particularly blockchain technology—is projected to grow rapidly in coming years.
2
2
The blockchain ecosystem includes crypto miners, exchanges, investors, merchants, cybersecurity firms and other innovative companies.
3
3
Investors in QQQ can gain exposure to many of the engines of blockchain technology, while also accessing a diversified set of industry-leading innovators.
Cryptocurrency has the potential to revolutionize how we think about money. Like many other potentially industry-changing technologies, cryptocurrency has experienced some bumps along the way as investors in cryptocurrencies have endured sharp volatility in recent months. However, investors have other ways to participate in the ecosystem that powers Bitcoin, Ethereum and many other cryptocurrencies.
While crypto prices dominate the headlines, blockchain technology — which underpins cryptocurrencies and other applications across a wide range of industries—may be an interesting and appealing space for investors.
Investing in crypto vs. the blockchain
Investors have likely watched the fluctuating prices of tokens like bitcoin flash across their TV and computer screens. They may be less familiar with blockchain technology, the code and systems that power cryptocurrencies and other applications. Many innovative companies are using blockchain to change how data is stored and how transactions are verified.
A blockchain is a decentralized database that stores information and transactions digitally in a peer-to-peer network. Blockchains allow cryptocurrencies like bitcoin to exist because they enable a secure record of transactions outside a central clearing authority, eliminating the need for third parties such as banks.[1]
Many industries are adopting blockchain technology to streamline their operations and manage data and supply chains. These sectors include banking, healthcare, manufacturing, retail and real estate.[2] As adoption increases, the blockchain market appears poised for growth. The size of the blockchain market is projected to increase from $4.9 billion in 2021 to $67.4 billion by 2026, representing a projected compound annual growth rate of more than 68%.[3]
Companies have also invested in driving innovations in blockchain technology. Since 2016, the number of blockchain patents filed in the U.S. alone has grown from three to more than 2,600.[4] This massive increase suggests that more breakthroughs in blockchain technology may be on the horizon, particularly as patent applications in the space continue to grow.
Potential blockchain market growth
Breaking down the crypto and blockchain ecosystem
The crypto and blockchain ecosystem includes crypto miners, exchanges, investors, merchants and cybersecurity firms. The Nasdaq-100®, which Invesco QQQ tracks, contains many companies that are helping build and transform the blockchain ecosystem. All of the companies mentioned below are currently held in QQQ.
Semiconductor companies — Just like in the California Gold Rush, the suppliers of "pick and shovels" to miners have the potential to build lasting profits. In 2021, semiconductor giant Nvidia unveiled the NVIDIA CMP (Cryptocurrency Mining Processor) product line for professional crypto mining. Advanced Micro Devices, another QQQ holding, is active in blockchain technology and produces the high-octane processing units used by many crypto miners. Chipmaker Intel also produces hardware to help power blockchain networks.
Payment processors — PayPal, the provider of electronic transactions for merchants and consumers, allows its customers to trade several cryptocurrencies, and also enables payments in crypto. PayPal, which has more than 400 million users, is an example of a more traditional financial company getting involved in the crypto ecosystem.
Modern security and registry — Other QQQ components that are developing blockchain technology include e-signature pioneer DocuSign and Honeywell International, which is using blockchain to digitize airplane records and parts.[5] Verisign has been granted a patent that applies blockchain technology to internet domain names.[6]
Retailers and manufacturers — Retail juggernaut Amazon offers Amazon Managed Blockchain, which is designed to help users create scalable blockchain networks. Tesla CEO Elon Musk has been a vocalsupporter of cryptocurrencies, and the company holds bitcoin on its balance sheet. Tesla also recently announced it would accept Dogecoin as payment for some of its products.[7]
Web3 and the metaverse — Many QQQ companies are at the forefront of building the metaverse and all the potential applications of blockchain and crypto. The many companies that fall into this category include Activision Blizzard, Alphabet (Google's parent), Meta Platforms (Facebook's parent) and NetEase.
A continuing story
It's safe to say we are still in the early stages of crypto and blockchain, and the list above only scratches the surface of the companies involved in this transformation. It's going to be challenging to pick the winners among individual cryptocurrencies and individual companies involved in blockchain. Investing in QQQ allows you to potentially benefit from the innovation that blockchain brings to the world, while also providing access to many other industry-leading innovators in one holding.
1

Source: ibm.com, "The difference between Bitcoin and blockchain for business," May 9, 2017

2

Source: cbinsights.com, "Banking Is Only the Beginning: 58 Big Industries Blockchain Could Transform," March 3, 2021.

3

Source: researchandmarkets.com, "Blockchain Market Report 2021 - Global Forecast to 2026," Nov. 2021. Compound annual growth rate (CAGR) is the mean annual growth rate of an investment over a specified period of time longer than one year.

4

Source: IPWatchdog, "Patenting Trends in Emerging Technologies: Blockchain Patents Grow from Three to 2,660 in Less than Five Years."

5

Source: forbes.com, "Honeywell Is Now Tracking $1 Billion In Boeing Parts On A Blockchain," March 7, 2020.

6

Source: cointelegraph, "Verisign Wins US Patent for Blockchain Powered Domain Names," July 22, 2020.

7

Source: Reuters, "Tesla to accept dogecoin as payment for merchandise, says Musk."
How to invest in Invesco QQQ
Ready to become an agent of innovation?
To invest today, select the option that best describes you: