Innovation
How AI is transforming Big Tech within the Nasdaq-100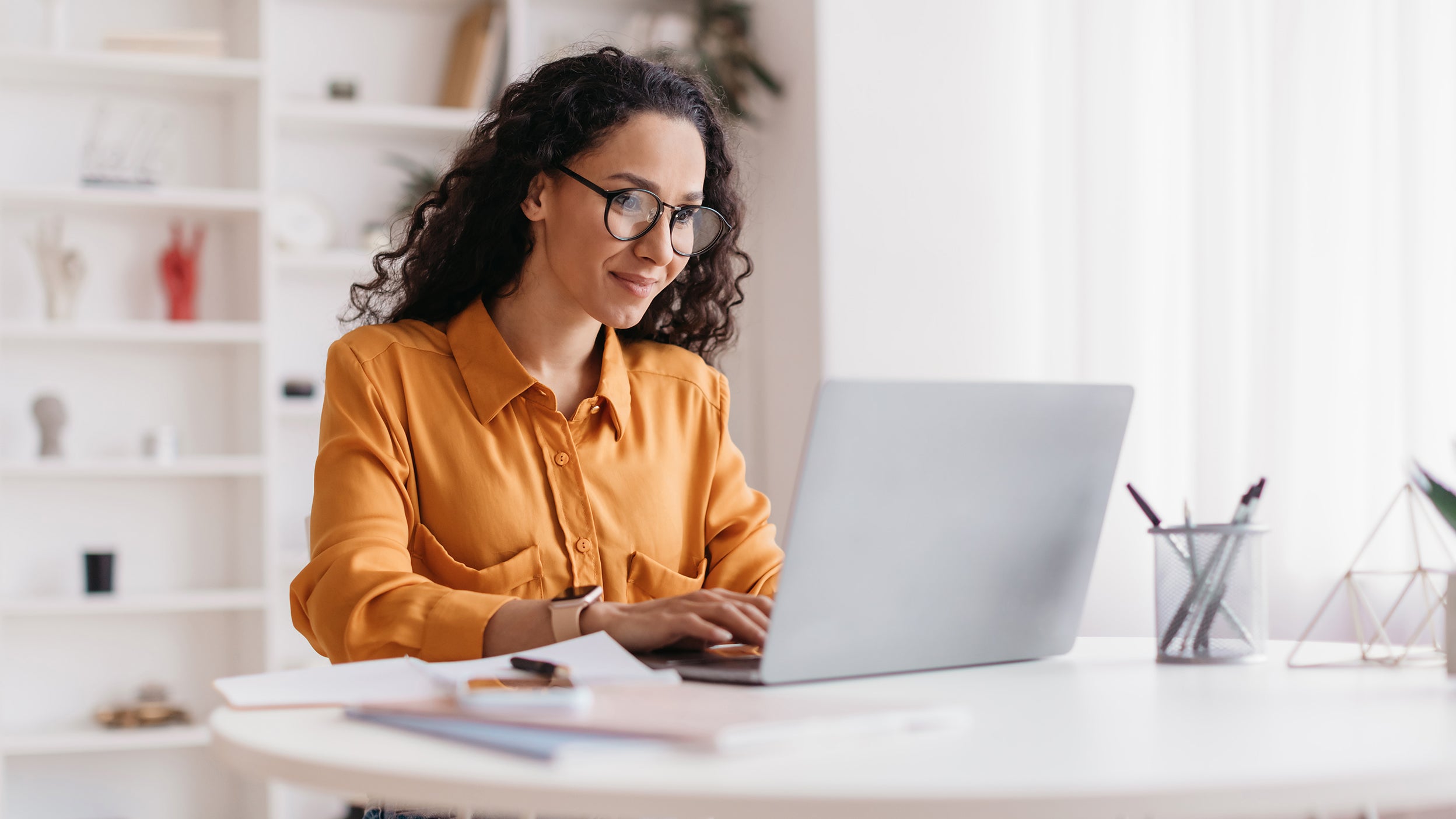 Key takeaways
Rapid advancements in artificial intelligence (AI) could revolutionize a wide range of industries and potentially add trillions of dollars to the global economy.
After a tumultuous 2022, investor interest in the potential of AI has contributed to strong 2023 performance for the Nasdaq-100® Index, which Invesco QQQ ETF tracks.
Three Invesco QQQ holdings — chipmaker NVIDIA, software giant Microsoft and Google parent Alphabet — have each benefited from the AI boom and show the power of innovation to drive growth.
How AI is transforming Big Tech 
In November 2022, OpenAI's ChatGPT burst onto the scene and immediately became a worldwide sensation. Within five days, ChatGPT — a "chatbot" that leverages generative language AI to respond to user prompts in a human-like way — reached one million users. In comparison, this feat took Netflix three and a half years to achieve.1 What drove this chatbot's extraordinary popularity? ChatGPT and a rising number of competitors have the ability to hold written "conversations" with users. Almost instantly, the future seemed a lot closer to reality.
While ChatGPT initially seemed best suited for entertainment purposes, it soon became clear that generative AI could disrupt industries ranging from banking to travel to software development, leading to significant economic benefits. According to a McKinsey study, AI could add $2.6 trillion to $4.4 trillion in global GDP annually as generative language programs and other AI advances become integrated into the business world.2 Investors have already recognized the financial implications of AI, leading to a resurgence for innovation-focused stocks in 2023. For instance, after suffering significant volatility in 2022, the Nasdaq-100® Index, which Invesco QQQ ETF tracks, returned 39.35% as of June 30, 2023.3
Three Invesco QQQ holdings — chipmaker NVIDIA, software giant Microsoft and Google parent Alphabet — have each benefited significantly from the growth of AI. All three companies show the ability of AI innovations to drive investment return potential — and possibly change the world.
Powering the AI revolution
While chatbots are the public "face" of AI, NVIDIA and other chipmakers like Advanced Micro Devices Inc. (AMD) provide the horsepower needed to drive AI's capabilities. NVIDIA's graphic processing units (GPUs)  act as the backbone of AI applications like ChatGPT and are in increasingly high demand, Chatbots require enormous computing power to operate and demand a significant amount of data to analyze and produce even "simple" responses. The exponential growth of AI has led to revenue increases for NVIDIA, which in turn increased the company's market cap.4 The need for more computing power is only likely to expand, so GPUs could remain in high demand for the foreseeable future.
Harnessing the potential of human-like language
Software companies are also embracing the AI revolution. For instance, Microsoft has invested significantly in OpenAI, the creator of ChatGPT, and is using ChatGPT functionality in its search engine Bing as well as in other places like GitHub coding tools, the Microsoft 365 software suite and the company's Azure cloud-computing services.5 Analysts suggest that the partnership with OpenAI has the potential to generate approximately $30 billion in new annual revenue for Microsoft, with roughly 50% of that revenue coming from Microsoft's Azure cloud-computing services.6
Beyond ChatGPT
While ChatGPT has dominated headlines, other companies are pushing forward with their own generative language models that could match or surpass ChatGPT's capabilities. For example, Alphabet launched Bard, its own generative language platform, in early 2023. Bard has emerged as a principal competitor to ChatGPT, with the advantage that Bard continually incorporates information from the web, while ChatGPT's most recent "knowledge" ends in 2021. In addition to Bard, Google's research lab DeepMind has created Gemini, a generative language app that will likely be integrated into Google's industry-leading search engine.7
Alphabet appears to recognize that AI will play a significant role in the company's growth plans. To demonstrate that point, Alphabet's first-quarter earnings call mentioned "AI" 51 times, indicating the importance of innovations on the company's current and future bottom line.8
Early days of an AI revolution
Innovations by NVIDIA, Microsoft and Alphabet are just part of the burgeoning AI story. Other tech giants like Meta and Amazon are also making major investments in AI, with the potential to generate significant revenue and earnings growth. In addition, AI is empowering non-tech companies, such as healthcare company Intuitive Surgical, electronic car company Tesla, and food and beverage company PepsiCo, to reach new heights in their sectors as well.
What do all of these innovators have in common? They're members of the Nasdaq-100. For investors seeking to participate in the power of AI, Invesco QQQ — which tracks the Nasdaq-100 — provides exposure to companies on the forefront of today's innovations in AI and beyond. 
1

Source: Statista, July 7, 2023

2

Source: McKinsey;  The economic potential of generative AI: The next productivity frontier, June 14, 2023.

3

Source: Bloomberg, August 16, 2023. Past performance is not guarantee to future results

4

Source: Statista, June 16, 2023

5

Source: CNBC, April 8, 2023

6

Source: CNBC, April 8, 2023

7

Source: The Wrap, May 11, 2023 

8

Source: Venture Beat, April 27, 2023