Opkomende markten: ongebreidelde innovatie
Ontdek het potentieel van innovatie
Met meer dan 40 jaar ervaring op de opkomende markten is Invesco uitgegroeid tot een grote naam, die nu meer dan 180 miljard dollar aan activa beheert.
Hier ontdekt u innovatieve oplossingen voor de consumenteneconomie en de gezondheidszorg, maar ook hoe de groeimarkten een wereldmacht zijn geworden in de ontwikkeling van technologieën die de toekomst van iedereen ten goede zullen komen.
Ontdek samen met William Yuen de vijf megatrends die de innovatie op de Aziatische consumentenmarkt vormgeven.
Opkomende markten: ongebreidelde innovatie
Hoe stimuleert innovatie de groei in de opkomende markten en welke grote langetermijnkansen schept dat? 
Registreer u om te kijken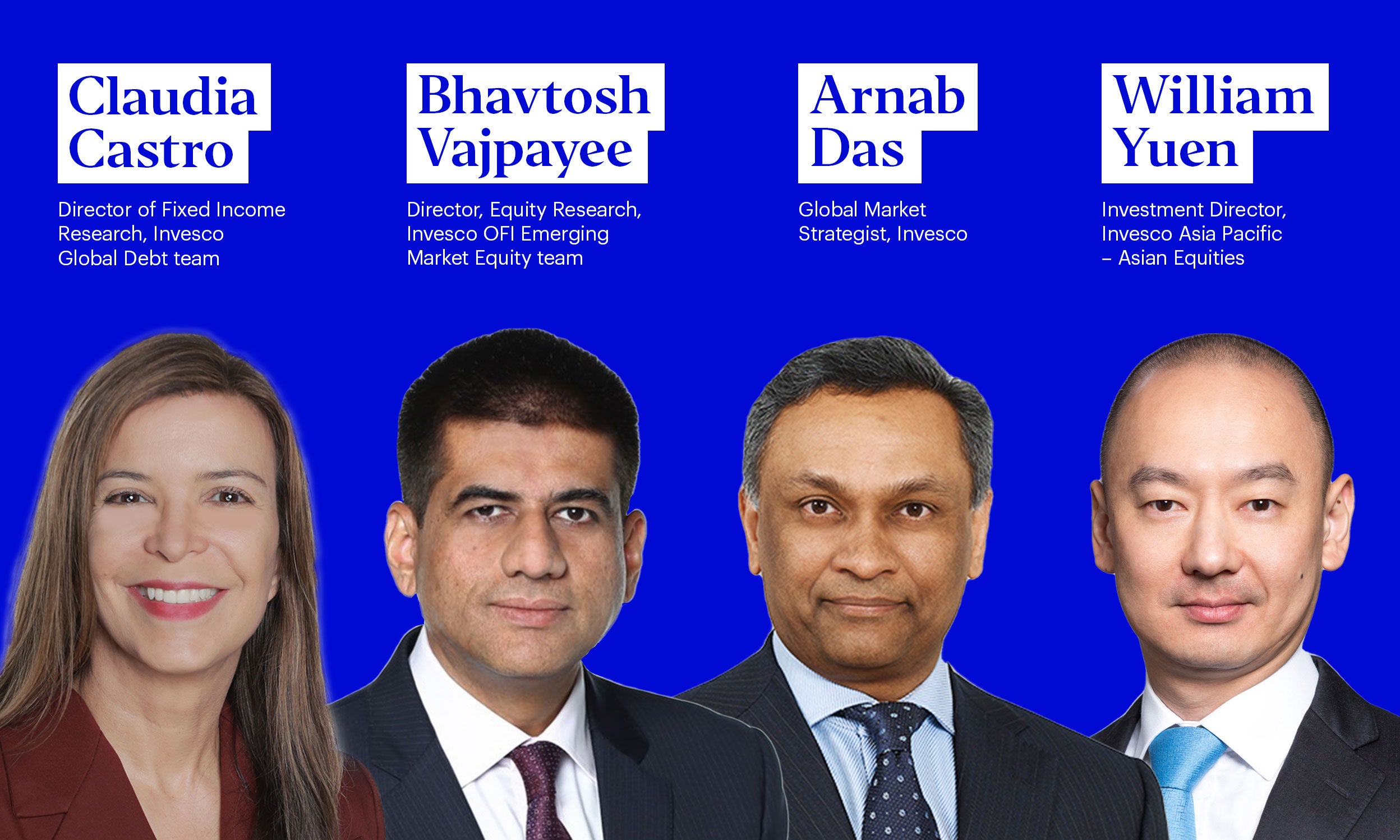 Dienstverlener voor de groeimarkten
Met ons scala van strategieën krijgt u toegang tot dat innovatieverhaal op de manier die het beste bij uw portefeuille past: aandelen of vastrentende waarden, actief of passief.
Fondsen voor elke opportuniteit
De opkomende markten hebben een boeiende toekomst voor zich, innovatie, langetermijngroei en demografische veranderingen scheppen immers enorme mogelijkheden.

Wij bieden u een waaier van opties die u toegang bieden tot de boeiendste beleggingsmogelijkheden op de groeimarkten en in China.
Lees meer over de beleggingsverhalen en onze producten:
De waarde van beleggingen en alle inkomsten daaruit kunnen schommelen (dat kan deels het resultaat zijn van wisselkoersschommelingen) en de beleggers kunnen mogelijk niet het volledige belegde bedrag weerkrijgen.

Beleggers in minder ontwikkelde landen moeten een hoger risico kunnen aanvaarden dan beleggers in ontwikkelde markten.
Gegevens per 27 april 2021, tenzij anders vermeld.

Indien personen of de onderneming een opinie hebben uitgedrukt, zijn die gebaseerd op de actuele marktsituatie, kunnen die verschillen van de opinie van andere beleggingsdeskundigen en kunnen die veranderen zonder voorafgaande kennisgeving.