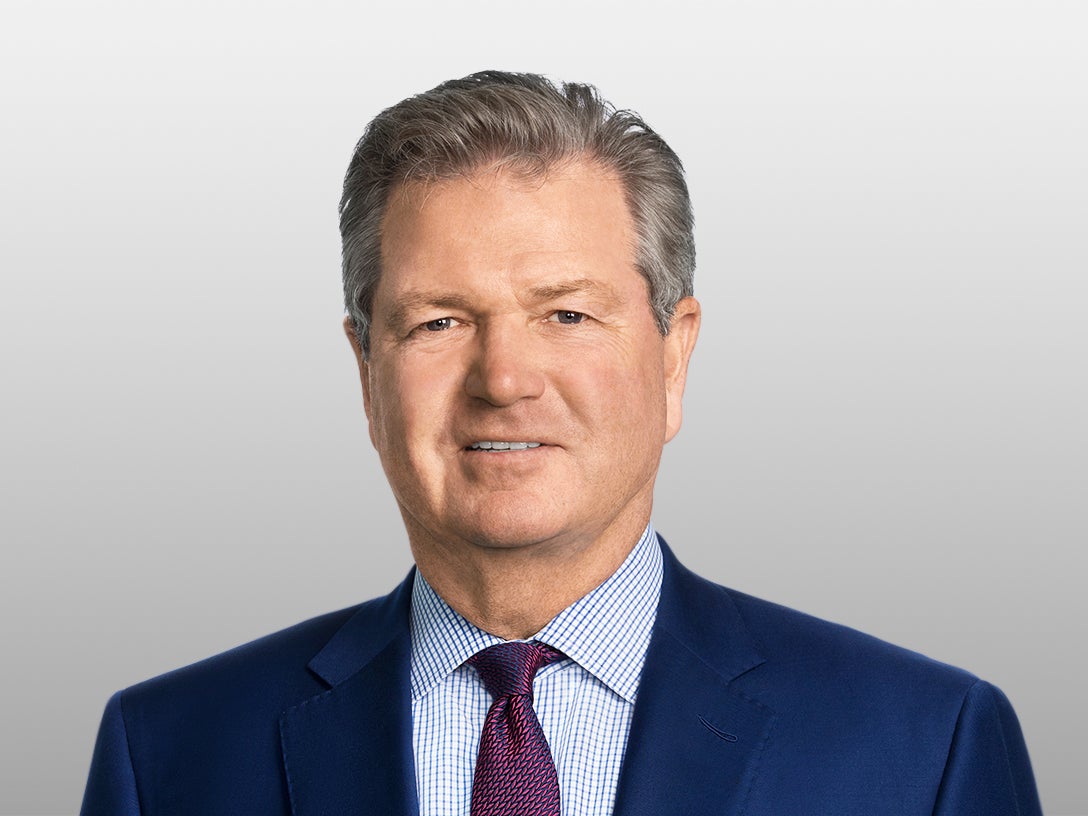 Chairman Emeritus
Martin L. Flanagan
CFA®, CPA
Martin Flanagan currently serves as Chairman Emeritus. He served as a director and President and Chief Executive Officer of Invesco from 2005 to June 2023.
Mr. Flanagan joined Invesco from Franklin Resources, Inc., where he was president and co-chief executive officer from 2004 to 2005. Previously, he held numerous positions of increasing responsibility at Franklin — co-president, chief operating officer, chief financial officer and senior vice president – from 1993 to 2003.
Mr. Flanagan serves as Trustee of Southern Methodist University (SMU) and as a member of the executive Board at the SMU Cox School of Business. He is a member of the International Advisory Council of China Securities Regulatory Commission and serves as Chair of Engage Ventures, an innovation platform bringing together Atlanta-based corporations to support startups. Mr. Flanagan sits on the Executive Council for the Metro Atlanta Chamber (MAC) and served as 2020 MAC Chair. He formerly served as chair and vice chair on the executive committee and on the Board of Governors for the Investment Company Institute. Mr. Flanagan serves as a Board member of the Atlanta Committee for Progress and is a former ACP Chair.
Mr. Flanagan is a CFA charterholder and a certified public accountant. He earned a B.A. and B.B.A. from Southern Methodist University (SMU).