Our People
Ensuring the health and safety of our employees and their families is our top priority. We may be working remotely, but we are 100% here for our clients and for each other. COVID-19 may have reshaped the way we live and work, but the internal connections and collaboration to serve our clients has never been stronger.
Employees receive a COVID-19 check-in survey in regular intervals. Responses highlight a 90 day average. The survey results serve an important role in identifying problems and measuring the effectiveness of implemented solutions.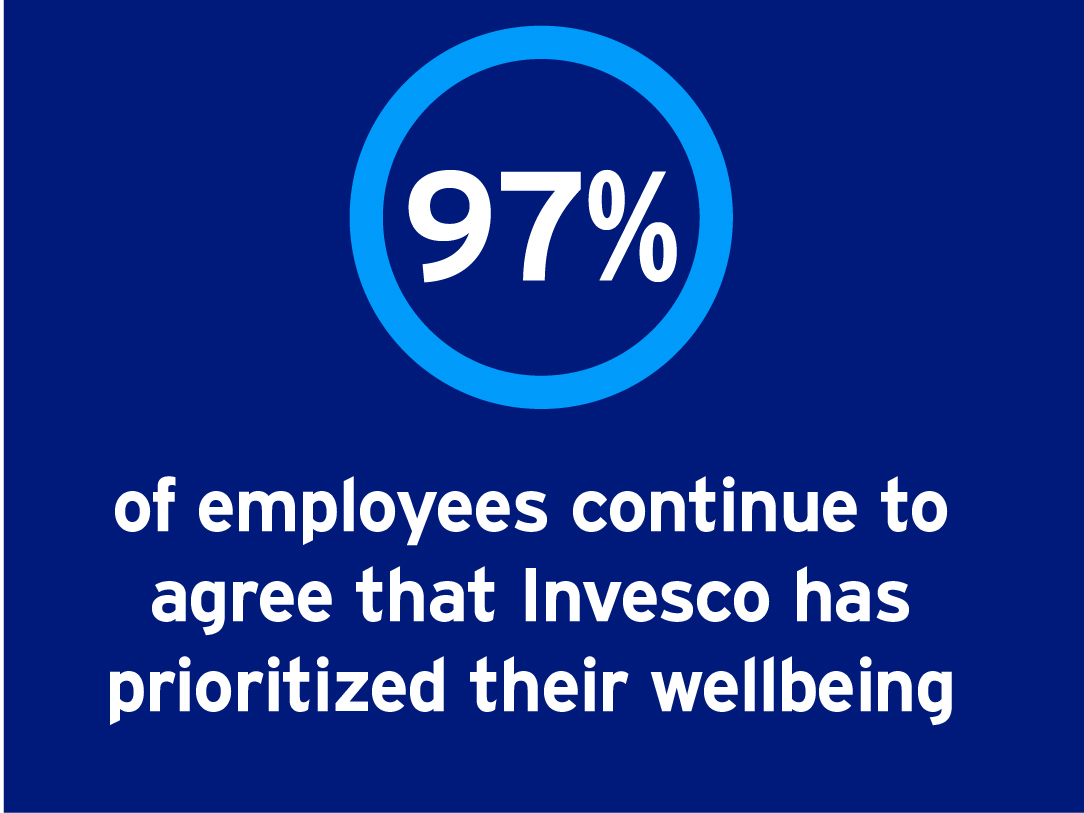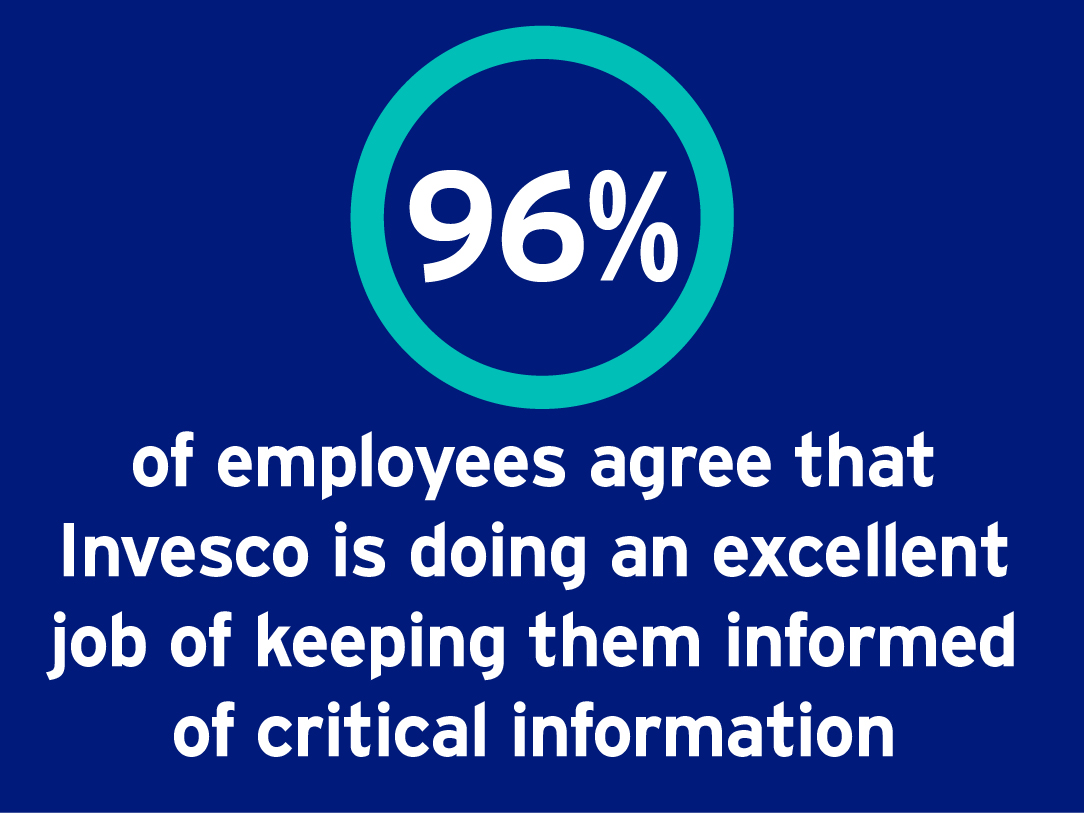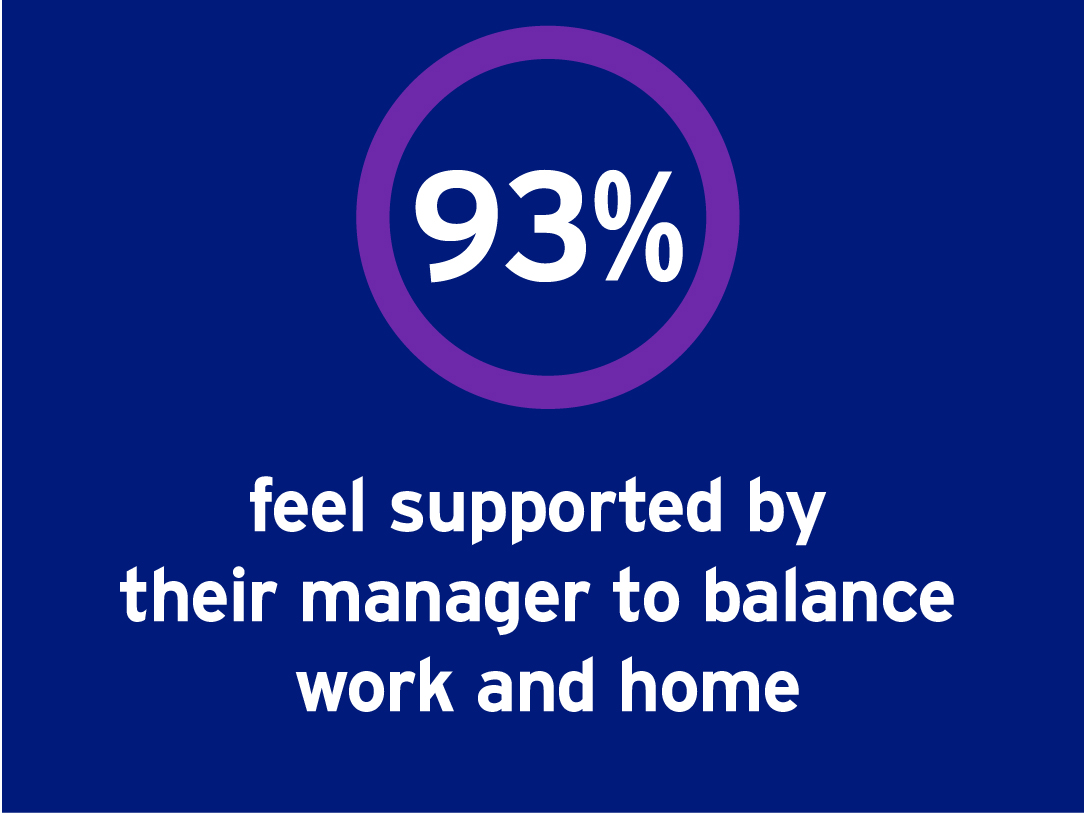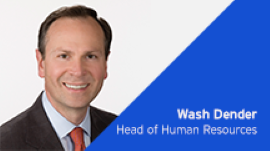 "Our recent experience with the COVID-19 crisis has made clear to all of us that nothing is more important that the health and safety of our employees. Things that we took for granted a few months ago are now incredibly important."
Maintaining smooth and uninterrupted operations during remote working
We adapted to a remote working environment with minimal interruption due to several factors, including our flexible work guidelines, robust technology platforms, and dedicated security teams.
Flexible work: Our existing flexible work guidelines provided employees and managers the ability to manage and communicate personal situations, including access to childcare, school closings, and caring for a sick family member. As we began working remotely full time, we have increased communication across the firm to support employee needs, such as any necessary changes in work schedules or accessing additional technology.
Technology platforms: We stress-tested our systems and prepared our organization for "work from home" status ahead of our office closures to minimize interruption in our business. In addition, our remote-VPN system allows all our employees to access our systems, applications, and files at home. We also enhanced our connectivity systems to allow large video-conference calls that require larger streaming bandwidths.

Keeping employees informed and connected
During any crisis, frequent, clear and consistent communications is key. At the beginning of the global pandemic, we meaningfully ramped up the frequency of internal communications by expanding functional and regional employee engagement and added new channels of communication to ensure connectivity while a significant portion of staff are in work from home status.
Fostering connections #InvescoTogether
The internal #InvescoTogether website provides employees with information, tools, and resources through platforms that are designed to help employees:
"Stay well" provides resources and training on how to stay healthy and balanced, including links to COVID-19-specific benefits information, virtual mindfulness workshops, and employee assistance information
"Stay productive" provides tips, tools, and resources for how to make the most of our new working environment – complete with working-from-home guides to homeschooling resources
"Stay connected" offers best practices for maintaining meaningful connections, virtually