Women of Invesco
Invesco has diverse, talented pool of women across our global firm and our focus on diversity of thought is a driver of our firm's success. We invite you to read the inspirational stories of a few of the many women who make Invesco a great place to work.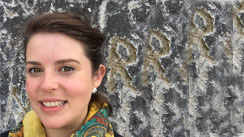 We are positioned for success whether that has to do with internal growth or future acquisitions.
Kary Atkinson
VP, Sales Enablement
Toronto, Canada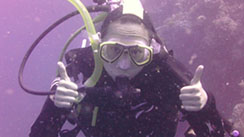 I love scuba diving. Every dive is different. It's simultaneously exhilarating and serene.
Virginia Au
VP, Lead Portfolio Manager
Toronto, Canada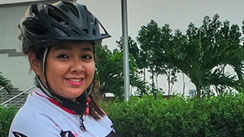 Being a part of the Invesco Women's Network has transformed my life at Invesco.
Angana Barua
Communications Coordinator
Hyderabad, India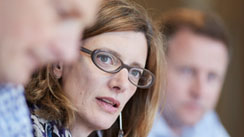 One of the main requirements I had when looking for my future career was a sense that I would never feel I 'knew it all'. Investment management has that in abundance!
Stephanie Butcher
Fund Manager
Henley-on-Thames, UK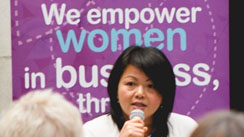 Where I once measured my success through my own accomplishments, now I measure it through the growth of others.
Karen Chin
Officer, TA Training & Knowledge Management
Prince Edward Island, Canada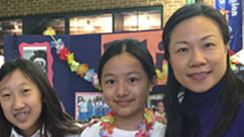 As a portfolio manager, my mission is to manage the funds with the greatest care by seeking sound investments and applying prudent strategies.
Ling Chiu
Senior Portfolio Manager
Louisville, USA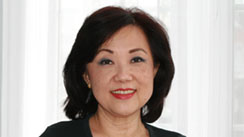 Acknowledging and embracing the need for diversity is a great step forward and will empower us to create meaningful changes.
Annie Chong
Global Head of Portfolio Services
Toronto, Canada
I was attracted to the fast pace of a career in finance and the pace of change. It was a future where I would always be learning something new.
Jennifer Hartviksen
Senior Portfolio Manager & Canadian Head of Fixed Income
Toronto, Canada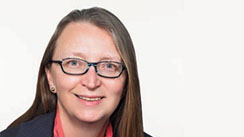 For me, Invesco Women's Network gives me the chance to give others what I was missing in the early days of my career: a helping hand.
Sybille Hofmann
Head of EMEA Operations
Frankfurt, Germany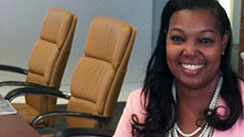 Helping people get more out of life means a lot to me in my role.
LaShawnda Johnson
Manager, TA Training & Knowledge Management
Houston, US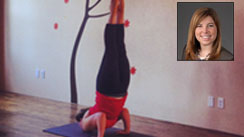 I've been fortunate to work in several departments—sales, product management and, most recently, investment management.
Elizabeth Jones
Research Associate
Atlanta, USA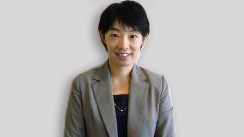 Invesco's senior management always encourages us to implement proactive initiatives that create value for our employees.
Kaoru Kobu
Research Analyst
Tokyo, Japana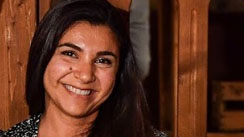 I am a passionate humanitarian and believe we all have a duty to give back.
Zainab Kufaishi
Head of Middle East & Africa Institutional Sales
Dubai, United Arab Emirates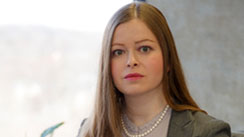 I believe the investment profession is changing in fundamental ways that will make it easier for women to thrive.
Marina Pomerantz
Portfolio Manager
Toronto, Canada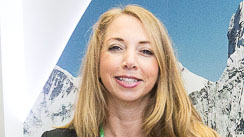 As a full-time employee and mother, finding time to study was quite difficult. Passing the FCA exams was one of my proudest career moments and propelled me to where I am today.
Michelle Randall
Portfolio Manager
London, UK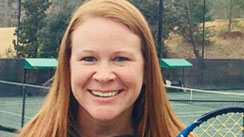 The world feels smaller while working at Invesco.
Meg Roughen
Manager, Technology
Infrastructure Run
Atlanta, USA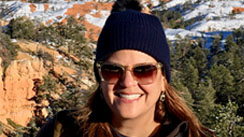 Collaboration with colleagues is important. Get input from your stakeholders. It takes longer, but it generally gets you further in the end.
Kamala C. Sachidanandan
Global Head, Core Compliance
Houston, USA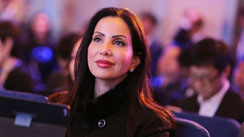 There is no prouder moment for me than being able to cultivate and promote key talent in the firm and give our next generation of leaders a platform to do so.
Bonnie Saynay
Global Head of Responsible Investment
Houston, USA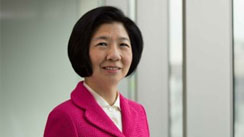 Now that I have been in asset management for almost 33 years, I have never regretted the decision to get into this industry, and I have never had a dull moment.
Anna Tong
Regional Head of Investments, Asia Pacific
Hong Kong, China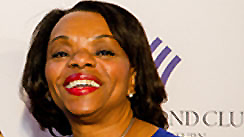 Humility puts client interests first and our ego last. It's a privilege to be entrusted with our client's assets.
Donna Wilson
Director, Portfolio Management
New York, USA