Our industry's future
Seeing opportunity in a post-pandemic world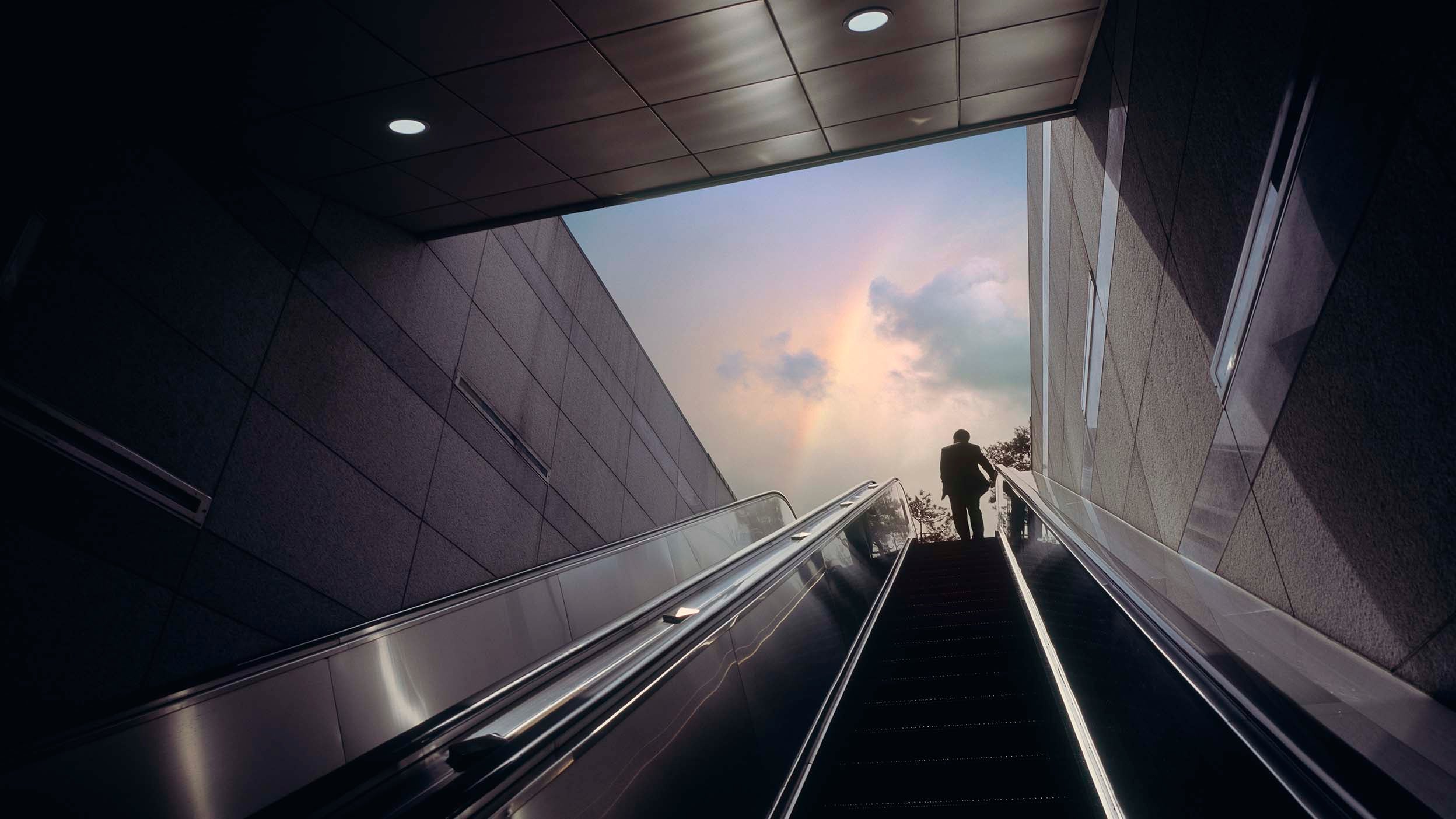 Key takeaways
The clear focus is on clients
1
With clients concentrating on outcomes, those firms that can provide greater customization and personalization will continue to benefit.
Technology will change everything
2
From how firms engage with clients, to digital assets, technology is reframing how we do business.
Clear focus on clients
It would have been difficult to predict how the pandemic would change the way we work with clients, but the way the industry has reacted to it has been amazing. At Invesco, we prioritized the well-being of our employees by enabling them to work from home while we maintained our sharp focus on our clients. Technology has allowed us to engage more effectively and more frequently with clients, and, going forward, we'll continue to put a priority on technology that supports these new ways of working. 
Embedding ESG in everything we do
Interest in sustainable investing continues to grow, and, depending on where you are in the world, it's really taking hold. Our view is that in a few years, ESG won't be a sub-category of investing — we're well down the path of embedding ESG in everything we do. While ESG can mean different things to different people, clear definitions are emerging, and it's important to be committed and thoughtful as this way of thinking, acting, and investing is here to stay. 
Consolidation in the asset management industry
Clients around the world are choosing to work with fewer money managers and asking more from those managers. The demand for more thought leadership, services, resources, and tools means less-resourced firms are losing clients to firms that have more resources, and we believe this is fundamental to why consolidation is happening in the industry.
While we'll continue to see acquisitions, the pace is slowing. At Invesco, we always look to serve our clients organically, and only look to M&A if it's additive to our organization. We don't believe that clients or shareholders appreciate combining two similar firms, which can be risky and not in the best interest of the client or shareholder.
Honing in on what clients want
Clients are focused on outcomes like never before, and asset managers are responding by providing skilled capabilities. Technology is also allowing for greater customization and personalization to help deliver those tailored outcomes, and firms that have the resources will continue to benefit.
Navigating China
At Invesco, we view China as one of the greatest opportunities we'll see in our lifetimes. Invesco has been operating in the country for three decades. While tensions between China and the US make it more difficult, we expect the countries to find a way to work together.
The rise of digital assets
There's no doubt that the underlying technology of blockchain has touched our industry, and it's a real opportunity. Tokenization will democratize access to capabilities, which is a good thing. While there is a lot of controversy with cryptocurrencies, I believe it will continue to evolve as regulation emerges and crypto becomes more mainstream. At Invesco, we continue to look for opportunities to gain exposure to this technology and believe it's important to understand the impact and opportunity for our clients.
Spotlight on technology
The pace of integrating technology into our business has accelerated throughout the pandemic, and the challenge for organizations is how to adopt it. The pandemic accelerated our efforts to develop new ways of engaging with our clients, and, in addition to virtual meetings, we began using digital capabilities and social media to engage and communicate at a much higher level.
From an employee perspective, skillset demand has shifted to everything digital, with the level of competition for talent on par with the competition for strong investment professionals.
Culture is fundamental to success
While shifting to a work-from-home model was enabled by technology, our culture is what has made it a success. Employees have been able to develop deeper relationships with each other and our clients, which has been exciting to see. At the same time, we also believe that there are benefits to being together, including supporting and developing our talent, so we're moving to a hybrid work/home model across our global business. It's all about talent at the end of the day and ensuring that you have a culture where employees can thrive, regardless of which work model you're using.