Our culture
Supporting Ukrainian refugees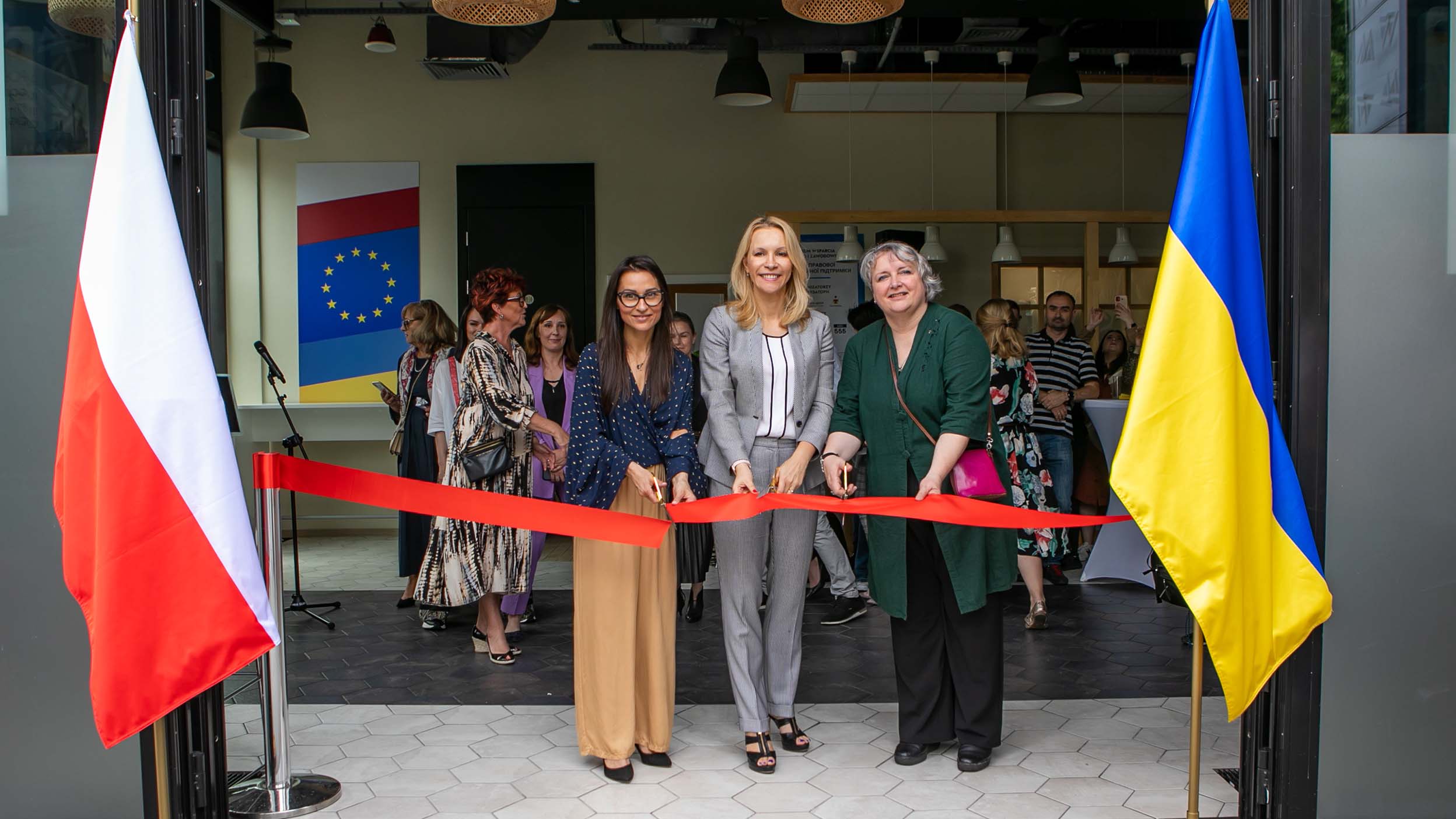 Invesco employees across the globe are passionate about coming together and supporting communities in need.
Amid the ongoing conflict in Ukraine, employees in our Warsaw, Poland, office, spearheaded by Managing Director of Asset Management Europe, Anna Duchnowska, championed donations to HumanDoc, a well-respected non-government organization that was onsite helping the influx of refugees crossing the border into Poland.
Thanks to Anna's support, Invesco and colleagues across the globe donated $250,000 to HumanDoc for the Centre for Legal and Professional Help, which provides translation services, legal support and more for refugees who attempt to relocate in Warsaw. In one month alone, more than 500 people received complex support and advice, which is a huge achievement that saw staff and volunteers working around the clock. 
"Invesco has always been very engaged in social support for the ones in need," Anna said, "This is part of our corporate social responsibility, which we put very high on our agenda. Working with HumanDoc actively on the ground gave us the ability to provide structured, organized aide to Ukrainian women and children, who were desperate for help."
Kellie Schonberg, Invesco's head of corporate social responsibility, adds, "We know our Invesco colleagues are passionate about our corporate responsibility activities, and we received donations from EMEA, the Asia-Pacific region and North America. Anna and her colleagues in Warsaw were seeing first-hand the thousands of refugees fleeing the bombings and pouring into Poland to find safety. A huge thank you goes to Anna, our colleagues in Warsaw and everyone at the Centre giving their time to support the women and children who so desperately need their help."