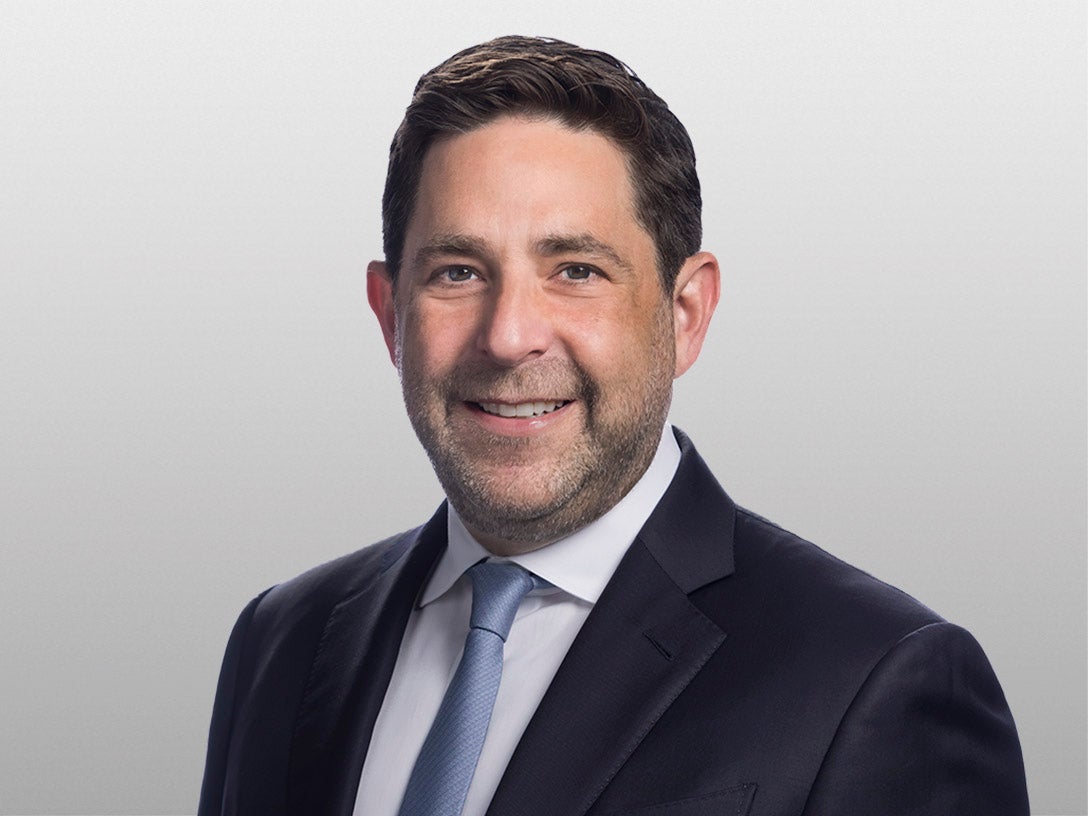 President and Chief Executive Officer, Invesco Ltd. (USA)
Andrew Schlossberg
Andrew Schlossberg is President and CEO of Invesco and a member of the Invesco Ltd. Board of Directors. 
Mr. Schlossberg has been in the asset management industry since 1996 and has been with Invesco Ltd. since 2001. He has served in multiple leadership roles across the company's businesses and locations. Prior to becoming President and CEO, Mr. Schlossberg served as Senior Managing Director and Head of Invesco's Americas region. Prior to that role, he was based in Invesco's UK office as Senior Managing Director, Head of EMEA (Europe, the Middle East, and Africa), and Chair of the Board of Invesco UK Limited. Before the UK, he served as Head of US Retail Distribution and Global ETFs and was US Chief Marketing Officer and Head of Global Corporate Development. He has also held leadership roles in strategy and product development in the company's North American Institutional and Retirement divisions. Prior to joining Invesco, Mr. Schlossberg worked with Citigroup Asset Management and its predecessors from 1996 to 2000. He currently serves on the Board of Governors and the Executive Committee of the Investment Company Institute.
Mr. Schlossberg earned a B.S. in finance and international business from the University of Delaware and a M.B.A. from the Kellogg School of Management at Northwestern University.
Director qualifications
Executive leadership, relevant industry experience
Mr. Schlossberg has spent over 25 years in the asset management industry in a variety of leadership roles and has obtained a wealth of knowledge regarding the company's industry and significant leadership experience.
Global business experience
Mr. Schlossberg's experience in Invesco's EMEA region has provided him with a global outlook that adds value to both the Board and the management team.