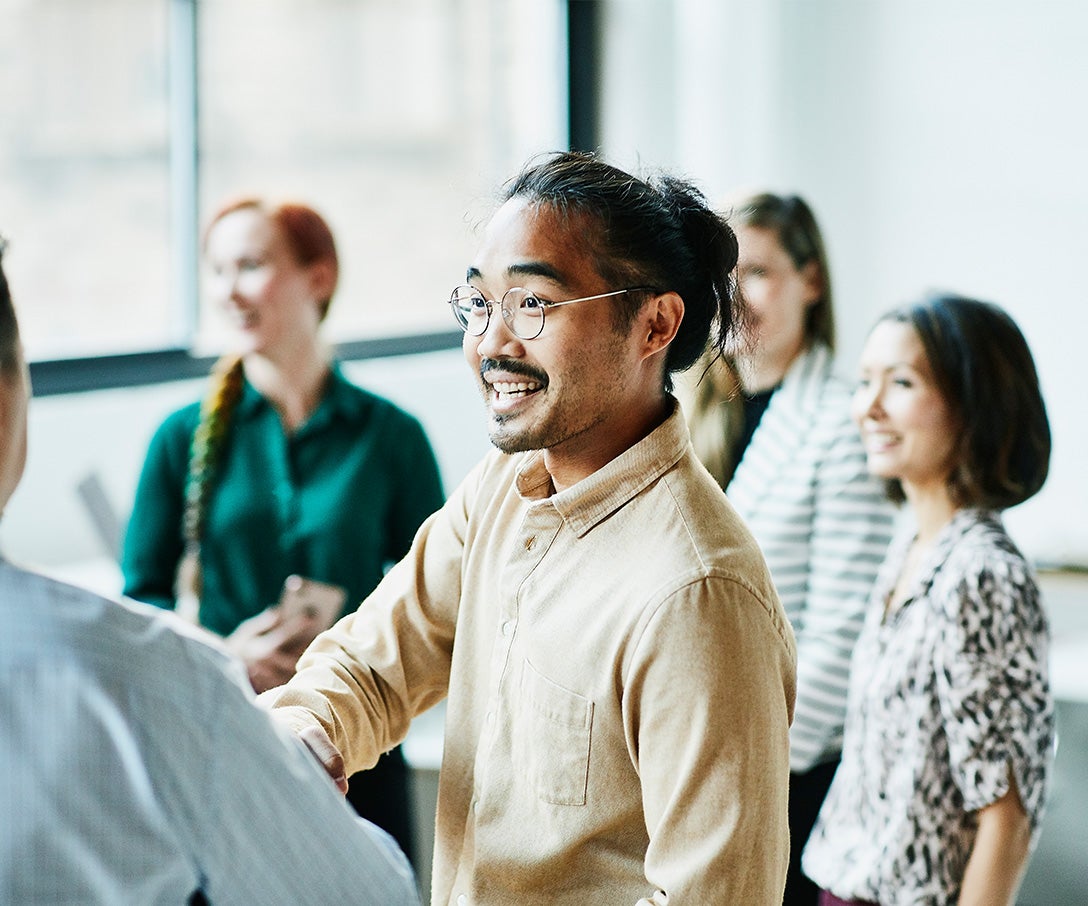 Invesco recognizes that to be successful in the future, we need to invest in people and communities today. We sponsor several initiatives geared toward training tomorrow's investment leaders, increasing interest in a career in asset management and building relationships with future talent.
in the Henley Investment Center
Invesco internship programs
Our various internships help develop investment skills among high school and university students by giving them the opportunity to network with executives and participate in projects at Invesco that relate to topics like climate risk scenario analysis, portfolio modeling, accounting and financial planning and analysis. We provide an annual summer internship program as well as internships through organizations that reach racially and gender diverse students including Girls Who Invest, Kickstart and Christo Rey Jesuit High Schools in Atlanta, Dallas, Houston and New York.
Cambridge Judge Business School
Invesco is in the fifth year of a 10-year collaboration with Cambridge Judge Business School (CJBS). Through this relationship, we support research activities in long-term asset management, alternative finance and data-analytics—all while Invesco's clients benefit from access to cutting-edge insights and research from a globally renowned business school.
In collaboration with CJBS, we developed Game Changers, a video series that brings together thought leaders from around the globe to shed new light on how rapid innovation and disruption is radically reshaping our planet, our lives and our investment decisions. 
Highlights of our partnership include:
55 Invesco client events attended by CJBS experts, reaching 2,700+ Invesco clients globally.
20+ thought leadership items created in collaboration with CJBS.
Seven Invesco-sponsored studies published by CJBS.
Founding sponsor for Centre for Alternative Finance through funding from Invesco.
Seven global consulting projects supported, providing opportunities for 36 MBA and MFin students.
Numerous collaborations relating to climate risk, sustainable investing and environmental, social and governance (ESG) investing initiatives.
Georgia Institute of Technology
Invesco partners with the Scheller College of Business located at the Georgia Institute of Technology (Georgia Tech) through their Financial Services Innovation Lab, which was established to serve as an interface between the financial services industry and Georgia Tech faculty and students. Our collaboration supports financial literacy and increased dialogue regarding the challenges, disruption and opportunities in the asset management industry. We also support a program run by Dr. Sudheer Chava, Director of the Quantitative and Computational Finance Program (QCFP) at Georgia Tech, focused on providing a foundation in qualitative skills for complex mathematical modeling, coupled with a practical understanding of finance theory. This rigorous combination ensures that students develop proficiencies in programming languages and modeling techniques, thus preparing them for a career in investment management. By engaging with Dr. Chava's QCFP Master's program, Invesco has an opportunity to identify talent and develop relationships for future opportunities.