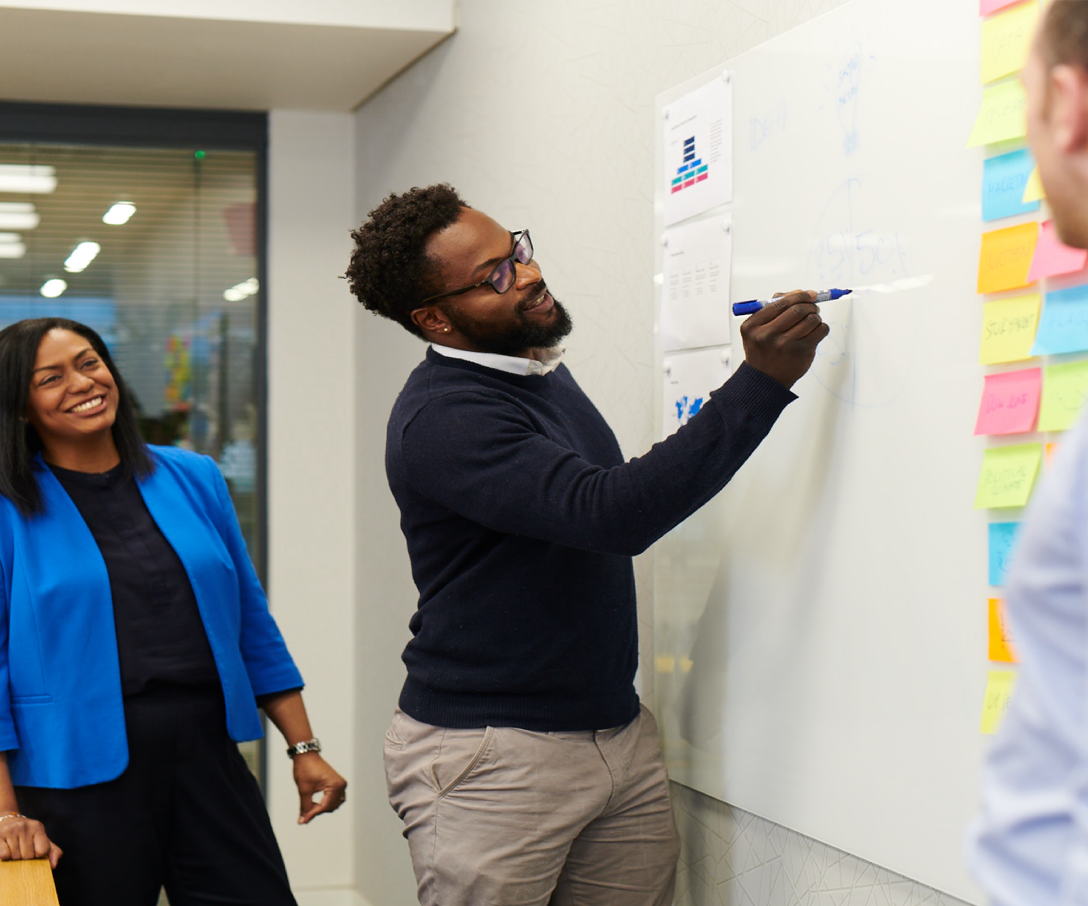 PROFESSIONAL DEVELOPMENT
Turning talent into leadership
We provide leaders with a wide array of in-person and online learning opportunities. In 2022, we continued to provide our main management training programs and piloted one new program:
Becoming an Invesco Manager
This global program is designed to help new Invesco managers gain organizational knowledge and skills to make an impact during their first three months. In 2022, we completed four new cohorts, with 121 managers completing the program.
 
Managing with Impact
This global, four-month learning program equips managers with the essential foundational management skills and tools to lead individuals and teams to perform at their best. In 2022, we completed two cohorts, with 49 managers completing the program.
 
Essentials of Leadership
In our Hyderabad office, we piloted a new manager-to-leadership transition program for 23 participants, which is an additional development step between Managing with Impact and Leading with Impact. We plan to expand this program globally in 2023.
 
Leading with Impact
This global, one-year leadership development program helps leaders to increase their impact and effectively lead through increasing volatility, uncertainty, complexity and ambiguity and to produce stronger results with their teams and for Invesco. In 2022, we completed one cohort, with 34 global senior leaders completing the program.
 
Leadership Connect
Typically, Invesco's top senior leaders attend an annual leadership conference. Due to COVID travel restriction in 2022, we held three regional events called Leadership Connect. In-person gatherings were held in New York, U.S., Windsor, U.K. and a virtual event in Hong Kong. These two-day sessions enabled our leaders, some of which were new joiners, to connect and re-energize. Leadership Connect was also focused on aligning around our key priorities.