PEOPLE
Diversity, equity & inclusion
We're cultivating a diverse, equitable and inclusive culture for all employees.
Over the last few years, our global focus on DE&I has grown exponentially. We have continued to embed DE&I goals across the business and engaged employees in our BRGs. Along our journey there has been a strong focus on creating a truly inclusive workplace—to increase a sense of belonging and create a culture where anyone can flourish, and to enable us to deliver the best outcomes for our clients. We work to ensure that DE&I is appropriately reflected by who we are and how we operate.
37% women in senior management
Best Places to Work for LGBTQ+ Equality by the Human Rights Campaign
55% of 2022 U.S.-based hires were people of color
Best for Working Parents award in EMEA by Management Today, based on our Enhanced Paid Parental Leave offering ¹
100% score on Human Rights Campaign's Corporate Equality Index for the third consecutive year
1

Any reference to a ranking, a rating or an award provides no guarantee for future performance results and is not constant over time.
Our commitment to DE&I starts from the top. Our DE&I Executive Committee is led by our CEO, with membership consisting of the full Invesco executive team, Chief Human Resources Officer, head of communications and the DE&I team. Invesco leaders have annual performance goals that drive DE&I priorities within their business units and across the firm.
Additionally, each year we give employees the opportunity to shape our DE&I efforts through our global "Your Voice" pulse surveys. We analyze the survey results based on gender and race, as well as the intersection of the two dimensions. We are proud to report that results showed no meaningful discrepancies between population groups in 2022. We will continue to measure across these dimensions in 2023.
Diversity in our workforce
 Our #CountMeIn self-identification campaign gathers a more complete picture of our workforce and helps ensure we are supporting all of our employees. The voluntary campaign captures employee demographic data across dimensions including race/ethnicity, sexual orientation, gender identity, disability, neurodiversity, caregivers, veterans, workplace returners and first-generation college graduates. All new employees have the opportunity to share their data with us at the time of joining the company. Globally, 63 percent of all employees have completed the survey, with 70 percent in EMEA, 64 percent in North America, 63 percent in India and 37 percent in APAC regions.
Our culture of inclusion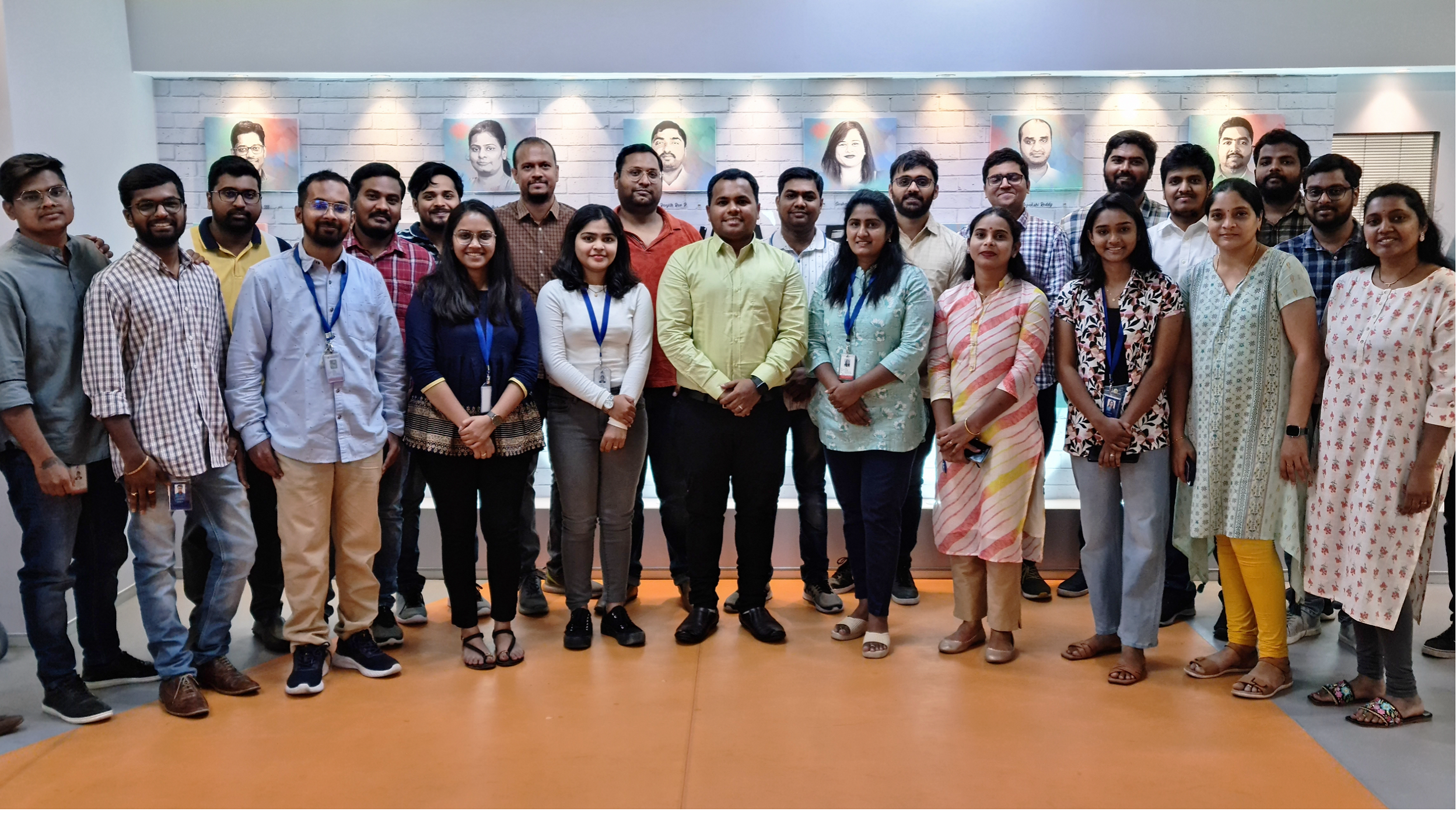 Invesco celebrates the unique experiences and perspectives of our employees and recognizes that our differences help us deliver greater outcomes for our clients.
Read more
Bringing unique viewpoints together
To help us embed DE&I values throughout every aspect of our organization, Invesco invests in a variety of BRGs—grassroots employee networks that represent our diverse cultures and identities.
Read more
Bringing unique viewpoints together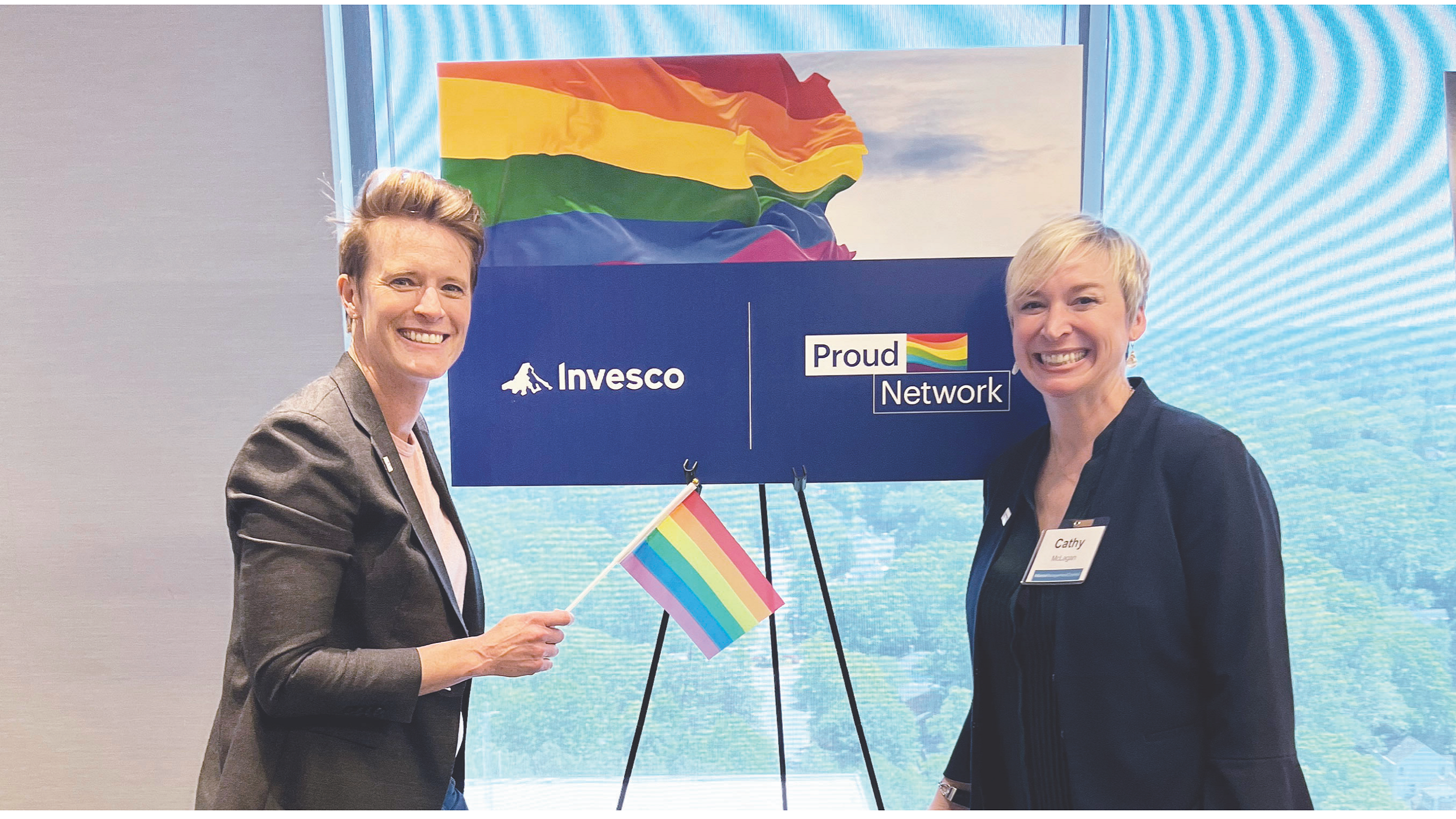 Upholding a fair & equitable workplace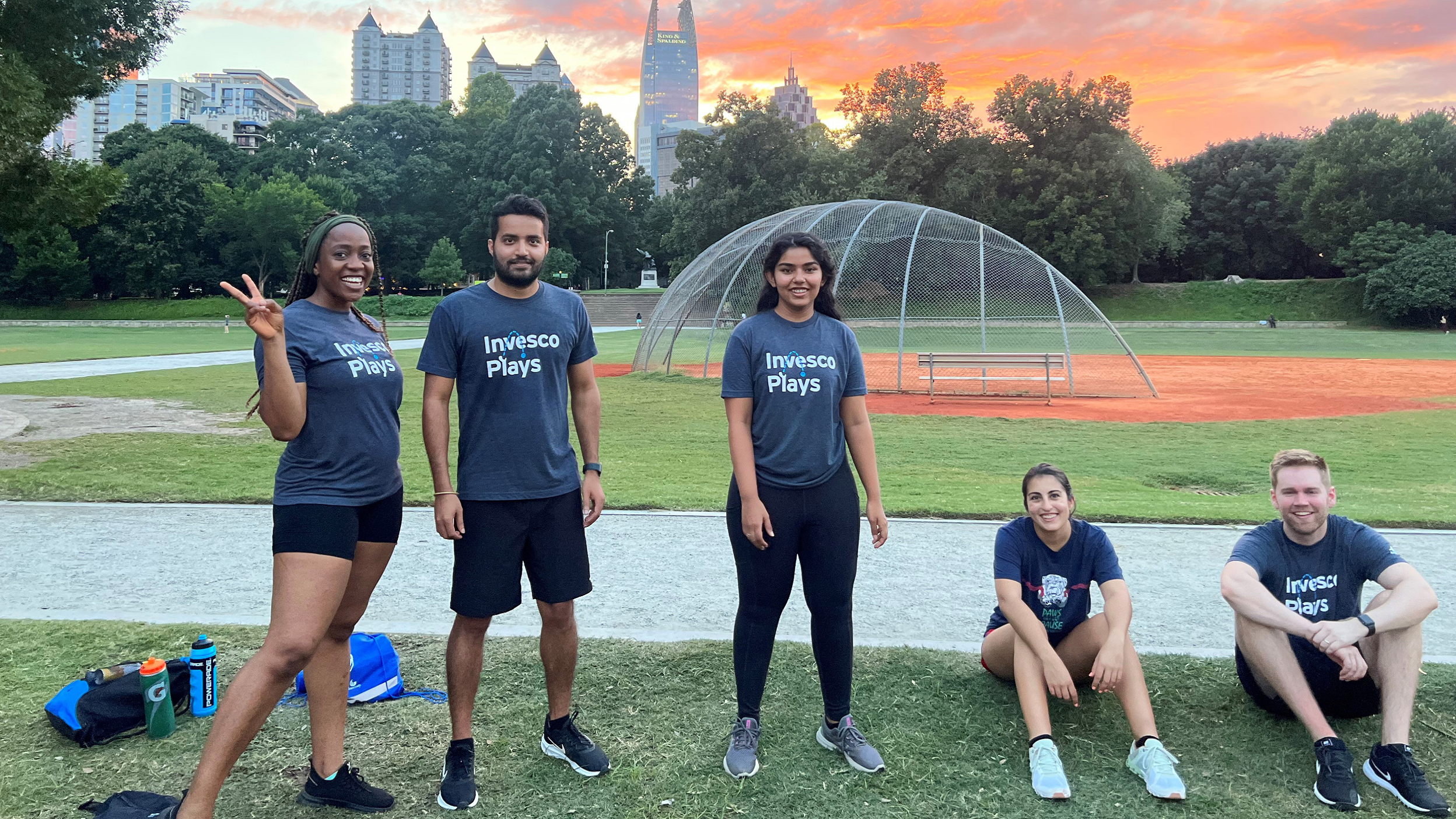 Upholding a fair & equitable workplace
Equity is central to our DE&I mission—and that includes equal opportunities for success. We work to create a level playing field for everyone we employ and serve.
Read more
Celebrating diversity all year long
Throughout the year and across Invesco, we host events that celebrate the unique experiences and perspectives of our employees.
Read more
Celebrating diversity all year long