Corporate Social Responsibility
A message from Invesco's President and CEO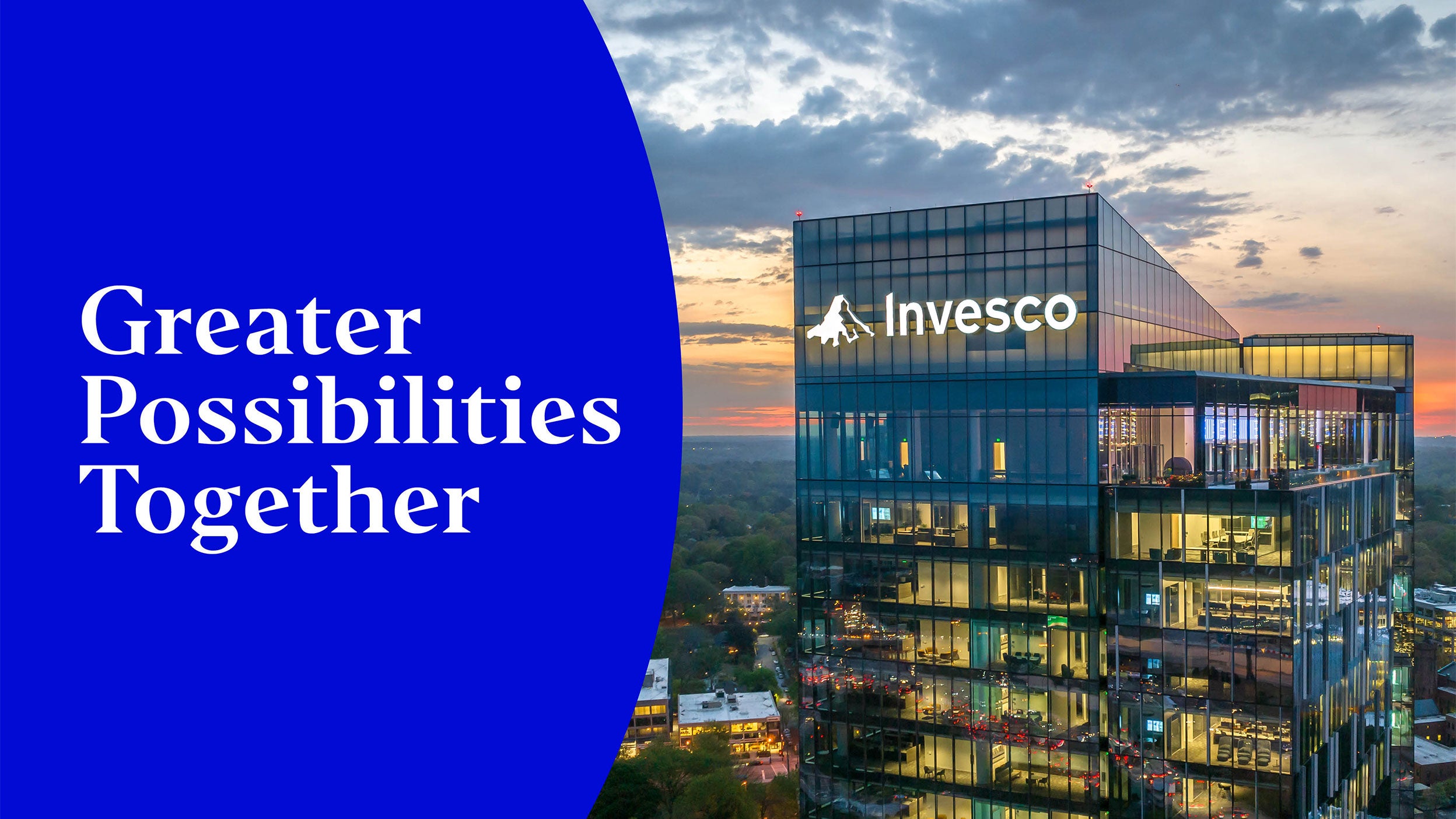 At Invesco, we're committed to creating greater possibilities for our clients, our employees and our communities. For more than 30 years, Invesco has offered a broad range of environmental, social and governance (ESG) capabilities for clients seeking strategies that align with their interests and investment objectives. 
Our corporate responsibility (CR) strategy focuses on three pillars: 
Fostering a culture where diverse people and ideas thrive; 
Making responsible investments that align with the long-term interests of our clients; and
Ensuring sustainable operations and strong governance.
In our 2022 Corporate Responsibility Report, we highlight our efforts to ensure the well-being of our people through a culture of inclusion and innovation. We also share details on our new hybrid work model that provides greater flexibility and work-life balance for employees while they continue to provide excellent service to our clients.
Professional development and ongoing learning opportunities empower our people to build and sharpen their skills while creating a pathway to advance and grow in their careers. Last year, we offered more than 140 programs tailored to employees at every step of their career and guidance on how to adapt to our hybrid workplace, with popular topics including personal effectiveness, time management and how to stand out and share their career aspirations.
Diversity, equity and inclusion (DE&I) continues to be a focus across our global business. We are pleased to have achieved 37 percent senior female managers across the company (up from 24 percent in 2018) and increased the diversity of the Invesco Ltd. Board to 36 percent. We remain focused on making further progress.
Additionally, we expanded our business resource groups (BRGs), which comprise an internal support network of individuals representing the expanding diversity of our firm. Across our global organization, we support 12 BRGs, which held more than 100 programs in 2022 honoring key holidays and observances and building connections and opportunity for professional development.
We also formalized our supplier diversity efforts through an inclusive procurement process that provides fair and equal opportunity for diverse suppliers, as well as joined advocacy organizations to help us benchmark and strengthen our practices.
We are committed to reducing the impact we have on the environment and shaping a more sustainable future by aligning our people, our buildings and our operations to our goals. This includes our new global headquarters in Atlanta, which is slated to be the first commercial interior project in the state of Georgia to achieve both LEED (Leadership in Energy and Environmental Design) Platinum and WELL Building Standard Platinum certification.
In this year's report, we also celebrate our commitment to the communities in which we operate, supporting 128 nonprofits globally. Our 20 global Invesco Cares chapters through active engagement and volunteering, have brought positive, lasting change where it is needed most.