Form 5498-ESA
Hover over the letters to get more information on each field.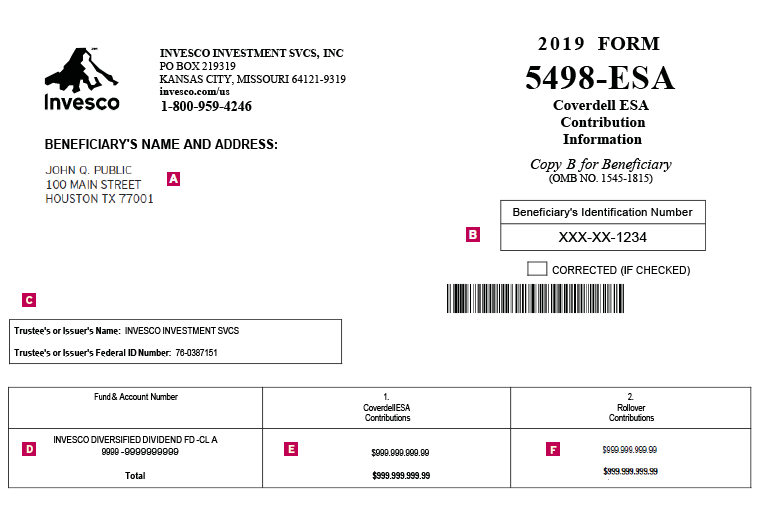 Beneficiary's Identification Number.
Payer's Name and Federal ID Number: For forms with multiple records, the same Payer and Federal ID Number is used for all.
The Fund Number and Your Account Number.
Coverdell ESA Contributions: Contributions made in 2018 and through April 15, 2019, for 2018.
Rollover Contributions: Any rollover, including a direct rollover and contribution of a military death gratuity, you made in 2018.