Form 1099-Q
Hover over the letters to get more information on each field.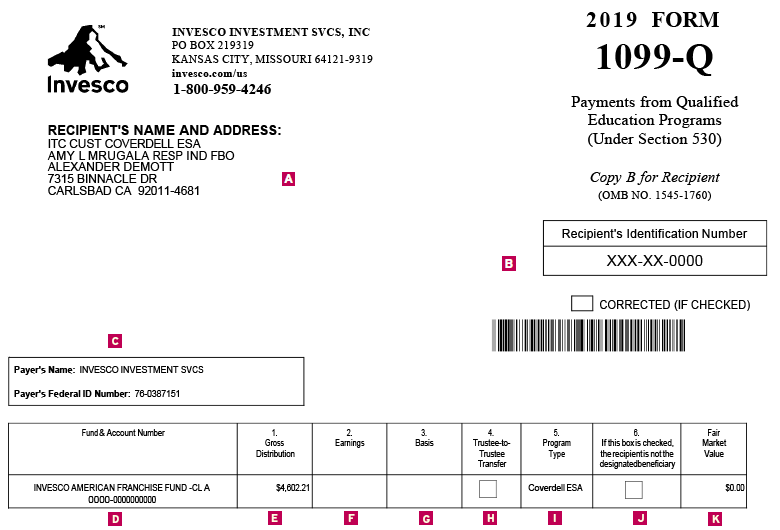 Recipient's Identification Number: Usually your Social Security Number (SSN) or Employer Identification Number (EIN).
Payer's Name and Federal ID Number: For forms with multiple records, the same Payer and Federal ID Number is used for all.
The Fund Number and Your Account Number.
Gross Distributions: The gross distributions paid to you this year from a Coverdell ESA under section 530.
Earnings: Earnings on the gross distribution. These earnings are not subject to backup withholding.
Basis: Basis of the gross distribution.
Trustee-to-Trustee Transfer box: This box will be checked if the distribution was made directly to another Coverdell ESA Plan or qualified tuition program.
Program Type: Shows whether the gross distribution was from a Coverdell ESA.
Designated Beneficiary box: This box will be checked if the recipient is not the designated beneficiary.
Fair Market Value of Account: Determined by multiplying the number of shares in your account by the net asset value on Dec. 31, 2018.